$14.99
AUD
Category: Young Adult | Series: Countdown to Disaster
Brad has fallen into the lion enclosure, and the big cats are hungry! Charith takes the wheel of an out-of-control bus after an explosion. Iresha hears strange noises... from beneath the seabed. Daniel crawls into a waste crusher after a building collapseand then it gets switched on. Tak's class goes on an excursion to an army base and now an experimental military robot is hunting them. Jack Heaths next 10 nail-bitingly dangerous short stories will fascinate and terrify during each full 40-minute count down, as the dangerous situations play out right down to the last crucial moment. Who will live and who will die? Forty minutes of danger, in 40 minutes* of reading time! *Based on average reading speed. ...Show more
$14.99
AUD
Category: Young Adult | Series: Countdown to Disaster
10 stories. 10 dangerous situations. 10 brave kids. 50 minutes to escape. Bobby wakes up somewhere dark, cold, and enclosed. Has he been buried alive, or is something else going on? Ella's trapped in quicksand, and sinking fast. Will she escape, or will one of the predators roaming the jungle find her f irst? Kelsey has infiltrated a top-secret science lab, where a giant remote-control crocodile is being prepared to attack the city... Jack Heath's ten more nail-bitingly dangerous short stories will fascinate and terrify during each full 50-minute countdown, as the dangerous situations play out right down to the last crucial moment. 50 minutes of danger, in 30 minutes* of reading time! *Based on average reading speed ...Show more
$19.99
AUD
Category: Fantasy & Sci Fi | Series: A Court of Thorns and Roses
Feyre survived Amarantha's clutches to return to the Spring Court o but at a steep cost. Though she now possesses the powers of the High Fae, her heart remains human, and it can't forget the terrible deeds she performed to save Tamlin's people. Nor has Feyre forgotten her bargain with Rhysand, the mesm erising High Lord of the feared Night Court. As Feyre navigates his dark web of political games and tantalising promises, a greater evil looms o and she might be key to stopping it. But only if she can step into her growing power, heal her fractured soul and have the courage to shape her own future o and the future of a world cloven in two. Sarah J. Maas is a global #1 bestselling author. Her books have sold more than nine million copies and been translated into 37 languages. Discover the sweeping romantic fantasy for yourself. ...Show more
$29.99
AUD
Category: Fantasy & Sci Fi | Series: A Court of Thorns and Roses
Sarah J. Maas's sexy, richly imagined A Court of Thorns and Roses series continues with the journey of Feyre's fiery sister, Nesta.Nesta Archeron has always been prickly – proud, swift to anger and slow to forgive. And since the war – since being made High Fae against her will – she's struggled to forge t the horrors she endured and find a place for herself within the strange and deadly Night Court. The person who ignites her temper more than any other is Cassian, the battle-scarred, winged warrior who is there at Nesta's every turn. But her temper isn't the only thing Cassian ignites. And when they are forced to train in battle together, sparks become flame. As the threat of war casts its shadow over them once again, Nesta and Cassian must fight monsters from within and without if they are to stand a chance of halting the enemies of their court. But the ultimate risk will be searching for acceptance – and healing – in each other's arms. ...Show more
$19.99
AUD
Category: Fantasy & Sci Fi | Series: A Court of Thorns and Roses
THE INSTANTNEW YORK TIMESBESTSELLER Perfect for fans of Kristin Cashore and George R.R. Martin, this first book in a sexy and action-packed new series is impossible to put down! When nineteen-year-old huntress Feyre kills a wolf in the woods, a beast-like creature arrives to demand retribution for it. Dragged to a treacherous magical land she only knows about from legends, Feyre discovers that her captor is not an animal, but Tamlin--one of the lethal, immortal faeries who once ruled their world. As she dwells on his estate, her feelings for Tamlin transform from icy hostility into a fiery passion that burns through every lie and warning she's been told about the beautiful, dangerous world of the Fae. But an ancient, wicked shadow over the faerie lands is growing, and Feyre must find a way to stop it . . . or doom Tamlin--and his world--forever. ...Show more
$19.99
AUD
Category: Fantasy & Sci Fi | Series: A Court of Thorns and Roses
Feyre has returned to the Spring Court, determined to gather information on Tamlin's manoeuvrings and the invading king threatening to bring her land to its knees. But to do so she must play a deadly game of deceit o and one slip may spell doom not only for Feyre, but for her world as well. As war bears down upon them all, Feyre must decide who to trust amongst the dazzling and lethal High Lords and hunt for allies in unexpected places. And her heart will face the ultimate test as she and her mate are forced to question whether they can truly trust each other. Sarah J. Maas is a global #1 bestselling author. Her books have sold more than nine million copies and been translated into 37 languages. Discover the sweeping romantic fantasy for yourself. ...Show more
$16.99
AUD
Category: Young Adult | Series: The\Cursebreaker Ser. | Reading Level: 9 YA
"Absolutely spellbinding." --Stephanie Garber, #1 New York Times bestselling author of Caraval and Legendary In a lush, contemporary fantasy retelling of Beauty and the Beast, Brigid Kemmerer gives readers another compulsively readable romance perfect for fans of Marissa Meyer.Fall in love, break the cu rse. It once seemed so easy to Prince Rhen, the heir to Emberfall. Cursed by a powerful enchantress to repeat the autumn of his eighteenth year over and over, he knew he could be saved if a girl fell for him. But that was before he learned that at the end of each autumn, he would turn into a vicious beast hell-bent on destruction. That was before he destroyed his castle, his family, and every last shred of hope. Nothing has ever been easy for Harper. With her father long gone, her mother dying, and her brother barely holding their family together while constantly underestimating her because of her cerebral palsy, she learned to be tough enough to survive. But when she tries to save someone else on the streets of Washington, DC, she's instead somehow sucked into Rhen's cursed world. Break the curse, save the kingdom. A prince? A monster? A curse? Harper doesn't know where she is or what to believe. But as she spends time with Rhen in this enchanted land, she begins to understand what's at stake. And as Rhen realizes Harper is not just another girl to charm, his hope comes flooding back. But powerful forces are standing against Emberfall . . . and it will take more than a broken curse to save Harper, Rhen, and his people from utter ruin. ...Show more
$16.99
AUD
Category: Fantasy & Sci Fi | Series: The\Cursebreaker Ser.
In the sequel to New York Times bestselling A Curse So Dark and Lonely, Brigid Kemmerer returns to the world of Emberfall in a lush fantasy where friends become foes and love blooms in the darkest of places.Find the heir, win the crown.The curse is finally broken, but Prince Rhen of Emberfall faces dark er troubles still. Rumors circulate that he is not the true heir and that forbidden magic has been unleashed in Emberfall. Although Rhen has Harper by his side, his guardsman Grey is missing, leaving more questions than answers. Win the crown, save the kingdom. Grey may be the heir, but he doesn't want anyone to know his secret. On the run since he destroyed Lilith, he has no desire to challenge Rhen--until Karis Luran once again threatens to take Emberfall by force. Her own daughter Lia Mara sees the flaws in her mother's violent plan, but can she convince Grey to stand against Rhen, even for the good of Emberfall?The heart-pounding, compulsively readable saga continues as loyalties are tested and new love blooms in a kingdom on the brink of war. ...Show more
$18.99
AUD
Category: Young Adult
After their father's reckless death, the Gallagher family must find new directions. Dinny's mum finds a new form of freedom, but the paths the boys are choosing are pointing them in dangerous directions. Fourteen-year-old Dinny is in danger of repeating his fathers behaviour, and his older brother Carl sees an opportunity for independence. But when Carl becomes involved in the aggressive agenda of an anti-immigration group, a different crisis develops leading the family to tragedy, insight, and rebirth.12+ ...Show more
$16.99
AUD
Category: Fantasy & Sci Fi | Series: The\Cursebreaker Ser.
Grey has been revealed as the rightful prince of Emberfall. But the kingdom is crumbling fast, torn between his claim and that of the reigning Prince Rhen and Princess Harper. Newly crowned as Queen of the enemy kingdom Syhl Shallow, Lia Mara struggles to rule with a gentler hand than her mother. But as Grey moves closer to claiming the crown of Emberfall, both Harper and Lia Mara are forced to question where they stand o and how far they can follow the dictates of their hearts. Brigid Kemmerer's heart-pounding saga comes to a thrilling climax, as two kingdoms come closer and closer to conflict o and an old enemy resurfaces who could destroy them all.     ...Show more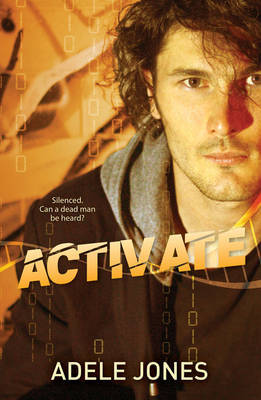 $17.99
AUD
Category: Young Adult
Blaine Colton is gone - but Josh Hammond's fight is far from over. With a closely guarded identity, he exists isolated from his former life and those he loves. The one enemy he can't outrun is himself. Desperate for a solution to his failing health, Josh leaves the protection of his safe house unappr oved. Instead of a cure, he's left powerless against a cunning adversary. Determined to reclaim his life, he grasps an opportunity for escape, but things go drastically wrong. Can he expose the lies of a criminal mastermind, or will they succeed in keeping him silent? ...Show more
$19.99
AUD
Category: Fantasy & Sci Fi | Series: The Medoran Chronicles
With just one step, sixteen-year-old Alexandra Jennings's world changes - literally. Dreading her first day at a new school, Alex is stunned when she walks through a doorway and finds herself stranded in Medora, a fantasy world full of impossibilities. Desperate to return home, she learns that only a ma n named Professor Marselle can help her... but he's missing. While waiting for him to reappear, Alex attends Akarnae Academy, Medora's boarding school for teenagers with extraordinary gifts. She soon starts to enjoy her bizarre new world and the friends who embrace her as one of their own, but strange things are happening at Akarnae, and Alex can't ignore her fear that something unexpected... something sinister... is looming. An unwilling pawn in a deadly game, Alex's shoulders bear the crushing weight of an entire race's survival. Only she can save the Medorans, but what if doing so prevents her from ever returning home? Will Alex risk her entire world - and maybe even her life - to save Medora? ...Show more