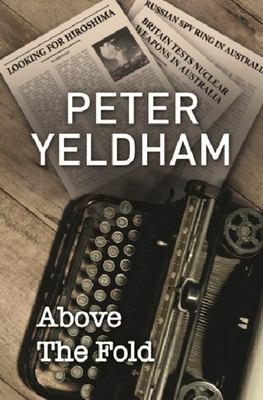 $24.99
AUD
Category: Historical
Luke Elliott and Claudia Marsden have fallen in love at a perilous time. The Second World War is raging in the Pacific, barbed wire and gun emplacements are strung along the northern beaches in preparation for invasion. As the war moves closer, their 'sextet' of loyal school friends is splintering as in dividual career dreams are pursued. Luke yearns to be a journalist but a start in newspapers is proving challenging. The war's end unexpectedly provides Luke's big break, but the pursuit of his dream will keep him away from Australia and Claudia, with surprising consequences for them both. "Above The Fold is a big-hearted novel that explicitly examines notions of love and loyalty...Anyone who enjoys reading about post-war Australian history and the attitudes that informed much of it, will be delighted." Gabrielle Lord, author of Dishonour "Written with meticulous detail, this is an engaging story spanning a tumultuous period in Australian history." Nicole Alexander, author of The Great Plains. 'Peter Yeldham's historical fiction pedigree is one of the best in the country.' SUNDAY TELEGRAPH ...Show more
Ariadne
by Jennifer Saint
$32.99
AUD
Category: Historical
A mesmerising retelling of the ancient Greek myth of Theseus and the Minotaur. Perfect for fans of CIRCE, A SONG OF ACHILLES, and THE SILENCE OF THE GIRLS. As Princesses of Crete and daughters of the fearsome King Minos, Ariadne and her sister Phaedra grow up hearing the hoofbeats and bellows of the Mi notaur echo from the Labyrinth beneath the palace. The Minotaur - Minos's greatest shame and Ariadne's brother - demands blood every year. When Theseus, Prince of Athens, arrives in Crete as a sacrifice to the beast, Ariadne falls in love with him. But helping Theseus kill the monster means betraying her family and country, and Ariadne knows only too well that in a world ruled by mercurial gods - drawing their attention can cost you everything. In a world where women are nothing more than the pawns of powerful men, will Ariadne's decision to betray Crete for Theseus ensure her happy ending? Or will she find herself sacrificed for her lover's ambition? Ariadne gives a voice to the forgotten women of one of the most famous Greek myths, and speaks to their strength in the face of angry, petulant Gods. Beautifully written and completely immersive, this is an exceptional debut novel.   ...Show more
$22.99
AUD
Category: Historical | Series: Wolf Hall Trilogy
An astounding literary accomplishment, Bring Up the Bodies is the story of this most terrifying moment of history, by one of our greatest living novelists. 'Our most brilliant English writer' Guardian Bring Up the Bodies unlocks the darkly glittering court of Henry VIII, where Thomas Cromwell is now chi ef minister. With Henry captivated by plain Jane Seymour and rumours of Anne Boleyn's faithlessness whispered by all, Cromwell knows what he must do to secure his position. But the bloody theatre of the queen's final days will leave no one unscathed. 'A great novel of dark and dirty passions, public and private. A truly great story' Financial Times 'In another league. This ongoing story of Henry VIII's right-hand man is the finest piece of historical fiction I have ever read' Sunday Telegraph ...Show more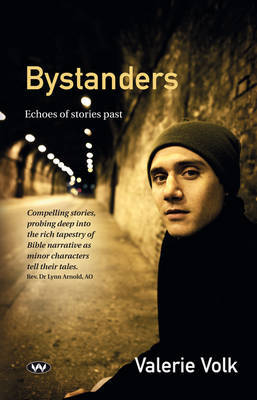 $24.95
AUD
Category: Historical
Who remembers the onlookers on the sidelines of big events? Such bystanders as the deposed queen Vashti, the blood-stained murdering grandmother Athaliah, the bluff soldier in King David's army, or the desperately searching mother Phoebe? In Bystanders Valerie Volk has created fifteen absorbing characte rs on the edges of familiar Biblical events. With psychological insight and compassion, she gives a new perspective on stories we thought we knew. 'Valerie Volk takes us on a different journey of understanding, through the intensely plausible thoughts and words from minor Biblical characters ...This book deserves a place not just for enjoyable reading but also as an aid to better understanding of Scripture.' - Rev. Dr Lynn Arnold, AO 'Reading Bystanders was like attending a reunion of people I used to know when I was a child ...The characters in Volk's collection of stories were present at pivotal times in history and are richly and skilfully evoked.' - Jude Aquilina 'Bystanders takes the reader into the lives of individuals who make fleeting appearances in the Bible, looking on as events swirl around the main characters ...Volk's prose is beautifully written and she exhibits a very clever ability to use a "stream of consciousness" dialogue to tell a story. ' - Kym Boxall, SM 'The appendix contains a ready-made source of stimulating questions that venture into many of today's issues such as domestic violence, family relationships, roles and rights of women, greed and exploitation.' - Stephen Rudolph ...Show more
$19.99
AUD
Category: Historical
'It won't matter how many diamonds you find if you lose the love of your child.' When six-year-old Clementine Knight loses her mother to malaria during the 1870s diamond rush in southern Africa, she is left to be raised by her destitute, alcoholic father, James. Much of Clementine's care falls to their trusty Zulu companion, Joseph One-Shoe, and the unlikely pair form an unbreakable bond. When the two men uncover a large, flawless diamond, James believes he has finally secured their future, but the discovery of the priceless gem comes at a huge cost. A dark bargain is struck to do whatever it takes to return Clementine to a respectable life at the Grant family's sprawling estate in northern England - while the diamond disappears. Years on, long-buried memories of Clementine's childhood in Africa and her beloved Joseph One-Shoe are triggered, as she questions who she can trust. To solve the mystery of what happened to her loved ones all those years ago, she must confront a painful history and finally bring justice to bear. From the harsh desert of Africa's Kimberley diamond mine to the misty, green plains of northern England, The Diamond Hunter is a breathtaking adventure story about trust and betrayal, the ultimate quest for truth, and a love that is truly priceless. ...Show more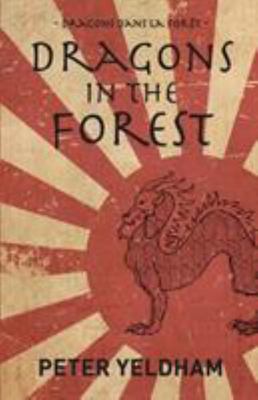 $24.99
AUD
Category: Historical
For much of the World War II conflict, Japan had been a safe haven for its citizens, far, far away from Germany's relentless advance in Europe and the daily horrors of such events as the London blitz, concentration camps and the fall of France. But Alex Faure always felt that one day the war would come with a vengeance to the Land of the Rising Sun, although even he was astonished by the ferocity with which the Allied forces exacted their retribution on the place he's always called home. Up until then, life had been good for Alex in Japan. The son of a French father and White Russian mother, he grew up and went to school in the port of Yokohama. The local community of foreigners was a tight knit, highly social group, the bulk of whom spent their summers at the holiday playground of Karuizawa in the mountains. As a gaijin or European with a command of English, French and Japanese, Alex looked forward to a good life in Japan after graduating from school and completing his tertiary education at Harvard in the US. The morning of December 7, 1941, put an end to those expectations. The surprise attack on the US naval base at Pearl Harbour immediately changed Japan's status as a neutral in the European war. From that time on life became increasingly difficult for Alex, his mother and sister, particularly after his father fled to Vietnam to avoid arrest by the Tokko - Japanese special secret police. With his father's export business in tatters and the last of his mother's jewellery sold off, Alex was fortunate enough to secure a job at the Banque de l'Indochine, a French bank in Tokyo, while many of his European friends were locked out of work by the increasingly suspicious Japanese. Here he became embroiled in the murky world of propaganda, politics and clandestine financial deals, all as the war closed in. In order to survive and support his mother and sister, Alex had to sidestep the suspicions of his French superiors at the bank, keep secrets from those he loved, avoid the prying eyes of the infamous Kempeitai secret police, and somehow survive the devastating Tokyo bombings which claimed the lives of hundreds of thousands of civilians. Dragons in the Forest is the amazing true story of Alex Faure's life behind the tinted glass of an inscrutable society that could never acknowledge the fallibility of its leaders, nor foresee its potential demise. Even to utter an opinion that the war might not be going as well as suggested by the movie reels would be an act of treason punishable by death. Peter Yeldham masterfully interlaces excerpts from Alex's diary with real events in wartime Japan, producing a riveting tale of life as a foreigner in a strange land at a very dangerous time. ...Show more
$22.99
AUD
Category: Historical
On a summer's day in 1596, a young girl in Stratford-upon-Avon takes to her bed with a sudden fever. Her twin brother, Hamnet, searches everywhere for help. Why is nobody at home? Their mother, Agnes, is over a mile away, in the garden where she grows medicinal herbs. Their father is working in London. Neither parent knows that Hamnet will not survive the week. Hamnet is a novel inspired by the son of a famous playwright: a boy whose life has been all but forgotten, but whose name was given to one of the most celebrated plays ever written. ...Show more
$39.99
AUD
Category: Historical | Series: William Warwick Novels Ser.
Jeffrey Archer's Hidden in Plain Sight is the second novel featuring Detective William Warwick, by the master storyteller and #1 New York Times bestselling author of the Clifton Chronicles William Warwick has been promoted to Detective Sergeant, but his promotion means that he, along with the rest of h is team, have been reassigned to the Drugs Squad. As William's team closes the net around a criminal network like none they have ever faced before, he devises a trap they would never expect, one that is hidden in plain sight . . .   ...Show more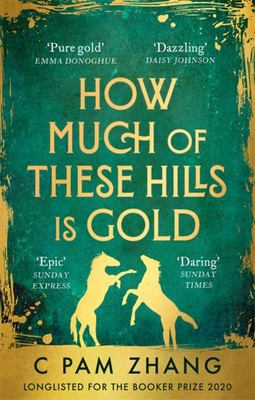 $22.99
AUD
Category: Historical
LONGLISTED FOR THE BOOKER PRIZE 2020 'The boldest debut of the year . . . It is refreshing to discover a new author of such grand scale, singular focus and blistering vision' Observer America. In the twilight of the Gold Rush, two siblings cross a landscape with a gun in their hands and the body of th eir father on their backs . . . Ba dies in the night, Ma is already gone. Lucy and Sam, twelve and eleven, are suddenly alone and on the run. With their father's body on their backs, they roam an unforgiving landscape dotted with giant buffalo bones and tiger paw prints, searching for a place to give him a proper burial. How Much of These Hills is Gold is a sweeping adventure tale, an unforgettable sibling story and a remarkable novel about a family bound and divided by its memories. 'The 19th-century American West is the setting for C Pam Zhang's impressive debut. Rickety wagons, gambling dens, dusty towns and dodgy outlaws stalk its pages . . . How Much of These Hills is Gold breaks the mould [as a] revisionist immigrant fable of the making of the West . . . a daring and haunting epic' Sunday Times 'A truly gifted writer' Sebastian Barry, two-time Costa Book of the Year winner 'Pure gold' Emma Donoghue, Booker-shortlisted author of Room 'Dazzling' Daisy Johnson, Booker-shortlisted author of Everything Under A GWYNETH PALTROW BOOK CLUB PICK ...Show more
$29.99
AUD
Category: Historical
1944. It's a Saturday lunchtime on Bexford High Street. The Woolworths has a new delivery of aluminum saucepans, and a crowd has gathered to see the first new metal in a long time. Everything else has been melted down for the war effort. An instant later, the crowd is gone. Incinerated. Atomised. Among that crowd were five little children. What future did they lose? The only way to know is 'to let run some other version of the reel of time, where might-be and could-be and would-be. still may be'. Ingenious and profound, full of warmth and beauty, Light Perpetual is a story of the everyday, the miraculous and the everlasting - a sweeping and intimate celebration of the gift of life. 'Radiant with hope and grace and courage...I loved it.' - Sarah Perry ...Show more
$16.99
AUD
Category: Historical
'Based on the true story of the Cheapside Hoard, The Lost Jewels is a riveting historical fiction novel that will captivate readers from the beginning to the unforgettable, surprising end. - Sally Hepworth, bestselling author of The Mother-in-Law.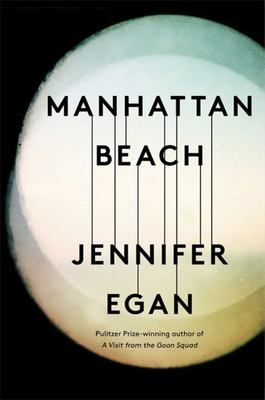 $32.99
AUD
Category: Historical | Reading Level: very good
The long-awaited novel from the Pulitzer Prize-winning author of A Visit from the Goon Squad, Manhattan Beach opens in Brooklyn during the Great Depression. Anna Kerrigan, nearly twelve years old, accompanies her father to the house of a man who, she gleans, is crucial to the survival of her father and her family. Anna observes the uniformed servants, the lavishing of toys on the children, and some secret pact between her father and Dexter Styles. Years later, her father has disappeared and the country is at war. Anna works at the Brooklyn Navy Yard, where women are allowed to hold jobs that had always belonged to men. She becomes the first female diver, the most dangerous and exclusive of occupations, repairing the ships that will help America win the war. She is the sole provider for her mother, a farm girl who had a brief and glamorous career as a Ziegfield folly, and her lovely, severely disabled sister. At a night club, she chances to meet Styles, the man she visited with her father before he vanished, and she begins to understand the complexity of her father's life, the reasons he might have been murdered. Mesmerizing, hauntingly beautiful, with the pace and atmosphere of a noir thriller and a wealth of detail about organized crime, the merchant marine and the clash of classes in New York, Egan's first historical novel is a masterpiece, a deft, startling, intimate exploration of a transformative moment in the lives of women and men, America and the world. Manhattan Beach is a magnificent novel by one of the greatest writers of our time. ...Show more