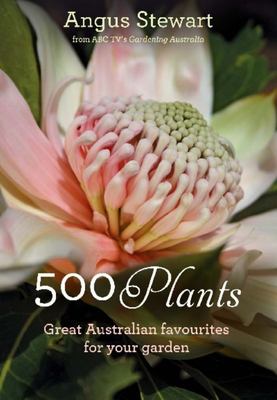 $35.00
AUD
Category: Gardening & Nature
Out of the thousands of Australian plants worthy of garden space, here are the top 500, as edited and selected by Angus Stewart. These are the tried and tested, the popular cultivars, the ones that won't turn up their heels and die on you - and are available commercially. Over the last few decades, the native plants that had been looked on by generations of Australian gardeners as inferior and drab are now being viewed in a different light. Many gardeners now see the opportunity to introduce a sense of place to their landscape to link it with the indigenous landscape. Improved cultivars, a better palette of plants to use in garden design, and a new-found pride in the classic shapes, forms and textures of many of the wild species of Banksias, Grevilleas, Gum Trees and Wattles have opened the eyes of many gardeners. Fully illustrated throughout and filled with handy top 10 purpose-driven lists, 500 Plants collects Angus's favourites in his journey through the world of Australian plants. Some are relatively new cultivars, others are old favourite wild species; there is something in this book for every Australian climate and major soil type. ...Show more

$35.00
AUD
Category: Gardening & Nature
A Year in Natureis a beautiful, unique introduction to the seasons. The book opens out into a stunning four-part carousel, revealing intricately detailed pop-up scenes of spring, summer, autumn and winter.   Follow a family of foxes as the tiny cubs grow up through the year, and explore the woodland s cenes to discover animals, trees, plants and flowers.   The woodland is vividly brought to life by Eleanor Taylor's rich, distinctive illustrations. ...Show more
$29.95
AUD
Category: Gardening & Nature
Most Australian grasses are as spectacularly beautiful as the finest the rest of the world has to offer, while naturally being better adapted to the varied Australian climates. This book describes around 200 species of grasses, sedges, rushes, grasstrees and related plants.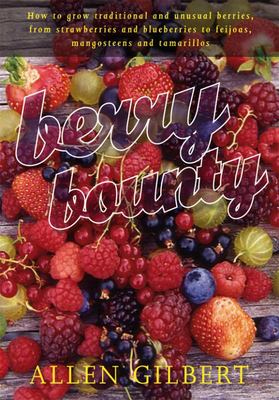 $29.95
AUD
Category: Gardening & Nature
With the increasing interest in 'super' berries and their health benefits it is good to know they can be grown organically, and that most are suited to small gardens and pots. They are full of: Vitamins A, C and E; Folic and amino acids; Anti-oxidants; Riboflavin; and, Dietary fibre and Flavonoids.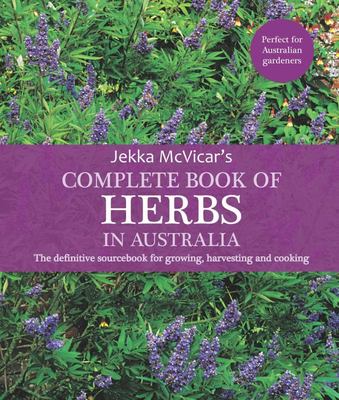 $35.00
AUD
Category: Gardening & Nature
Jekka McVicar is passionate about herbs and this passion permeates her authoritative and immensely practical book. Here she covers over 150 herbs - from the most common such as mint and basil to the more exotic, such as turmeric and lemon grass. For each herb she outlines various species, its history, cultivation, propagation and harvesting and then looks at cosmetic, medicinal and culinary uses, with over 250 recipes. Having grown herbs for over 30 years, Jekka knows the most common pitfalls to avoid. She offers plans for planting herb gardens, be it for aromatherapy or cooking, and guidance on propagation, harvesting, herbs in containers, pests and diseases as well as a yearly calendar. This definitive sourcebook is the herb gardener's essential companion.  ...Show more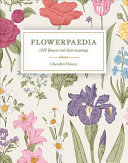 $24.99
AUD
Category: Gardening & Nature
Flowerpaedia is a handy and engaging A-Z reference guide of over 1000 flowers, researched and compiled by botanical explorer Cheralyn Darcey. Readers will delight in understanding what each flower means--emotionally, spiritually, and symbolically--and the dictionary format allows people to search by the feeling or emotion they wish to convey or change. Expertly written with easy-to-understand insights, Flowerpaedia shares how we can work with a myriad of flowers to achieve balance, calm, or healing in our lives, homes, and gardens. Included is an index of each flower's precise botanical name for easy and exact identification. Written for the enthusiastic gardener and anyone charmed by the beauty and energy of flowers, this guide to understanding and selecting the right flower for every occasion and meaning will be felt and enjoyed by all. ...Show more
$49.99
AUD
Category: Gardening & Nature
Discover what to do when with this ultimate gardening guide. Gardening Through the Year in Australia takes you systematically through the year, each chapter looking in-depth at one month at a time. A handy 'To Do' list, along with 'Last Chance' reminders and 'Get Ahead' tips, gives you an overview of th e month's tasks, followed by an inspirational gallery of 'Star Plants' to showcase the visual highlights of the month. The rest of each chapter is packed with advice on plant care, maintaining garden features and what to prune when, with illustrated step-by-step projects and gardening ideas. A photographic A-Z appendix of nearly 350 plants provides detailed information on growing habit and care. This updated edition features brand-new visual galleries that showcase a gardening year at-a-glance, with inspirational ideas for achieving colour, scent or eye-catching foliage in your garden for every month of the year. Each month has updated 'Weather Watch' and plant care information. Packed with essential gardening advice, Gardening Through the Year is the must-have book for new gardeners and a trusty reference for old hands. ...Show more
$29.95
AUD
Category: Gardening & Nature
Put the fun into gardening with this beautifully illustrated guide to growing plants, produce and flowers both indoors and out. Simple step-by-step projects and experiments explain the building blocks of gardening, putting the theory into practice to show you how to grow everything from cacti to cucumbe rs! An ideal introduction for complete beginners as well as families with young children, designed to inspire a life-long love of gardening.   ...Show more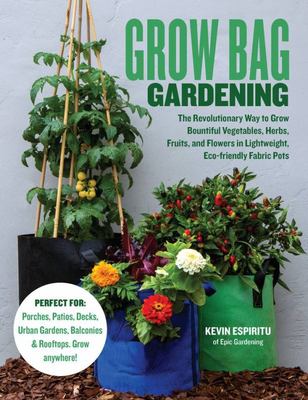 $35.00
AUD
Category: Gardening & Nature
Grow Bag Gardening is an easy-to-follow guide to growing fruits, vegetables, and herbs from seed to harvest in eco-friendly, reusable fabric planting bags.
$29.99
AUD
Category: Gardening & Nature
Are trees social beings? In this international bestseller, forester and author Peter Wohlleben convincingly makes the case that, yes, the forest is a social network. He draws on groundbreaking scientific discoveries to describe how trees are like human families: tree parents live together with their chi ldren, communicate with them, support them as they grow, share nutrients with those who are sick or struggling, and even warn each other of impending dangers. Wohlleben also shares his deep love of woods and forests, explaining the amazing processes of life, death, and regeneration he has observed in his woodland.   After learning about the complex life of trees, a walk in the woods will never be the same again.   Includes a Note From a Forest Scientist, by Dr.Suzanne Simard ...Show more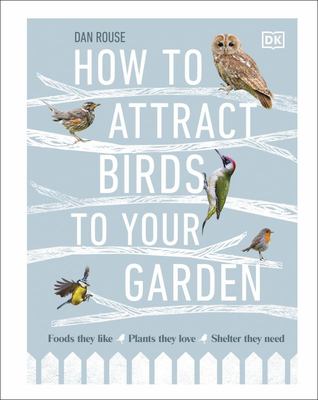 $34.99
AUD
Category: Gardening & Nature
Help your local wild birds by providing them with a safe garden environment Make a difference for your local bird life. Help reverse declining numbers by creating an environment in which they will thrive. It's a win-win. You can provide the best shelter, feeding and nesting opportunities for them and t hey can entertain and soothe you, as recent research proves that bird song is good for us. How to Attract Birds to Your Gardenshows you how to optimize your outdoor space for birds. Discover the best plants to grow for food and shelter, which birdfeeders, feed, and nest boxes to buy and how to make them predator-proof, as well as how to encourage diversity and a broad range of bird species. No need to be an expert gardener already, or to break the bank - many of the most beneficial features can be installed easily and cheaply, and many you can build yourself or upcycle to be eco-friendly. ...Show more
$39.99
AUD
Category: Gardening & Nature
Underestimated for too long as just a shrub for cottage gardens, the hydrangea is experiencing a renaissance in floral design. Lavish and luscious, the often-giant blooms are the epitome of chic. The next title in Pavilion's series of beautiful floral gardening guides celebrates the ornamental charm and butterfly-like petals of the hydrangea. This title celebrates the history and main varieties of the hydrangea, from its origins in China, Japan and Korea, to how they have taken over most gardens in the world. To this day, pink hydrangeas are popular in Asia, as they are given as love tokens, and most recently, a hydrangea hybrid won Plant of the Year at the 2018 RHS Chelsea Flower Show. Pavilion's guide to the most beautiful varieties reveals their fascinating assets together with practical cultivation tips for any garden or container. Including delicate blooms such as the raspberry ripple Miss Soari and the beautiful Annabelle, to the full-on and fabulous Glam Rock and the weirdly wonderful Limelight. With engaging commentary on each bloom, easy-to-follow advice and glorious photography, this book will appeal to everybody who is after the best bloom for weddings, gardens of any size, or looking for the most bountiful cut flowers. ...Show more