$19.99
AUD
Category: Crime & Thriller | Series: Miss Marple Ser.
Agatha Christie's audacious mystery thriller, reissued with a striking new cover designed to appeal to the latest generation of Agatha Christie fans and book lovers. For an instant the two trains ran together, side by side. In that frozen moment, Elspeth witnessed a murder. Helplessly, she stared out of her carriage window as a man remorselessly tightened his grip around a woman's throat. The body crumpled. Then the other train drew away. But who, apart from Miss Marple, would take her story seriously? After all, there were no suspects, no other witnesses... and no corpse. ...Show more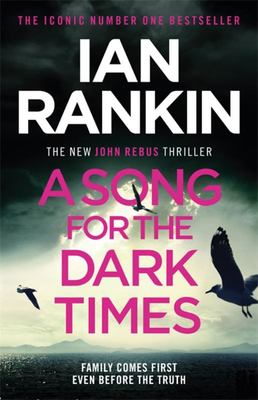 $32.99
AUD
Category: Crime & Thriller
 'He's gone...' When his daughter Samantha calls in the dead of night, John Rebus knows it's not good news. Her husband has been missing for two days. Rebus fears the worst - and knows from his lifetime in the police that his daughter will be the prime suspect. He wasn't the best father - the job always came first - but now his daughter needs him more than ever. But is he going as a father or a detective? As he leaves at dawn to drive to the windswept coast - and a small town with big secrets - he wonders whether this might be the first time in his life where the truth is the one thing he doesn't want to find...     ...Show more
$19.99
AUD
Category: Crime & Thriller | Series: Alex Cross Ser.
Here is the classic thriller that launched the Alex Cross series, the number one detective series of the past twenty-five years. A little girl named Maggie Rose is missing, a family of three in Washington, DC, has been brutally murdered, a beautiful elementary school teacher has been killed, and a psyc hopathic serial kidnapper/murderer has the police, FBI, and Secret Service outsmarted. Even after he's been captured. Gary Soneji wants to commit the crime of the century. Alex Cross is the brilliant homicide detective pitted against him. Jezzie Flanagan is the first female supervisor of the Secret Service, who completes one of the most unusual suspense triangles in any thriller you have ever read. Alex Cross and Jezzie Flanagan are about to have a forbidden love affair at the worst possible time for both of them, because Gary Soneji is playing at the top of his game. The latest of the unspeakable crimes occurs in Alex Cross' precinct. It happens under the noses of Jezzie Flanagan's men. Now Alex Cross must face the ultimate test: how do you outmaneuver a brilliant psychopath? ...Show more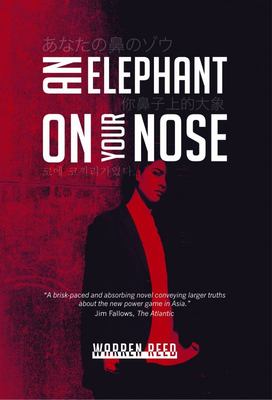 $24.99
AUD
Category: Crime & Thriller
British Intelligence operative Isabella Di Stefano Butterfield has been dispatched to Tokyo for a very special purpose. Until recently, Japan seemed immune to the Islamic-inspired terror attacks that swept the world after 9/11. But the 2015 beheading of two Japanese aid workers in Syria changed everythi ng.As the 2020 Tokyo Olympics approach, the race is on to establish a viable, outward-looking Japanese intelligence agency. Bella's brief is to ensure this spy service is fashioned in the image of M16.But before discussions even commence, Japan receives disturbing intelligence about a home-grown terror plot from an unlikely source - China. Bella is thrown headlong into a complex, multinational espionage operation, forcing her to walk a trip-wire of hidden agendas that sorely test her professional and personal loyalties. ...Show more
$19.99
AUD
Category: Crime & Thriller
The book that topped the international online poll held in Agatha Christie's 125th birthday year to discover which of her 80 crime books was the world's favourite. 1939. Europe teeters on the brink of war. Ten strangers are invited to Soldier Island, an isolated rock near the Devon coast. Cut off from t he mainland, with their generous hosts Mr and Mrs U.N. Owen mysteriously absent, they are each accused of a terrible crime. When one of the party dies suddenly they realise they may be harbouring a murderer among their number. The 10 strangers include a reckless playboy, a troubled Harley Street doctor, a formidable judge, an uncouth detective, an unscrupulous mercenary, a God-fearing spinster, two restless servants, a highly decorated general and an anxious secretary. One by one they are picked off. Who will survive? And who is the killer? Copies of an ominous nursery rhyme hang in each room, the murders mimicking the awful fates of its 'Ten Little Soldier Boys'. The clear winner in an international online poll held to discover the world's favourite Agatha Christie book, this new paperback also coincides with a new 3-part BBC TV adaptation featuring a stellar ensemble cast: Douglas Booth, Charles Dance, Maeve Dermody, Burn Gorman, Anna Maxwell Martin, Sam Neill, Miranda Richardson, Toby Stephens, Noah Taylor and Aidan Turner. ...Show more
$19.99
AUD
Category: Crime & Thriller
This is The New York Times Best-seller. This is a gripping true story of violence, double-cross and corruption, Black Mass takes us deep undercover, exposing one of the most outrageous scandals in FBI history. Boston, 1975. Under a harvest moon,'Whitey' Bulger, godfather of the Irish Mob, waits for an o ld school buddy. Since they last met, Little John Connolly has become a high-ranking FBI agent. Connolly needs an informant - someone with a good view of Boston's dark side. Whitey needs certain priority treatment. Soon the die is cast. ...Show more
$22.99
AUD
Category: Crime & Thriller
The Sunday Times bestseller from international bestseller John Grisham. Is a Perfect Storm the Perfect Time for a Murder? 'Another gem from John Grisham' Observer When Hurricane Leo threatens Florida's Camino Island, the Governor is quick to issue an evacuation order. Most residents flee but a small group of diehards decide to ride it out. Amongst them is Bruce Cable, proprietor of Bay Books in downtown Santa Rosa. The hurricane is devastating: homes and condos are levelled, hotels and storefronts ruined, streets flooded, and a dozen people are killed. One of the victims is Nelson Kerr, a friend of Bruce's who wrote timely political thrillers. But evidence suggests that the storm wasn't the cause of Nelson's death - he had received several mysterious blows to the head. Who would want Nelson dead? The local police are overwhelmed with the aftermath of the storm and in no condition to handle the case. Bruce begins to wonder if the shady characters in Nelson's novels were more fact than fiction. And somewhere on Nelson's computer is the manuscript of his new novel - could the key to the case be right there, in black and white? Bruce starts to look into it and what he finds between the lines is more shocking than any of Nelson's plot twists - and far more dangerous. Gripping, compelling and pacy, this exceptional new thriller from international bestseller John Grisham is the perfect escapist read this summer. *************************************** Praise for Camino Winds: 'In American icon John Grisham's new novel, Camino Winds, an odd assortment of mystery and crime authors, some of them felons themselves, discover one of their colleagues has been murdered during the fury of a massive hurricane-the perfect crime scene' Delia Owens, author of Where the Crawdads Sing 'The Camino Island series, featuring trouble-prone bookseller Bruce Cable, is a perfect escapist mix of detective action, insider riffs on the literary world - and even a little romance' Mail on Sunday 'Camino Winds has all the usual Grisham hallmarks - a pacy plot and tension-filled scenes' Independent 'Another compelling read from Grisham, and will satisfy old fans and please new readers alike' Press Association 'The novel has enough plot twists to keep you engaged' The Herald ...Show more
$22.99
AUD
Category: Crime & Thriller | Series: The\Cormoran Strike Ser. | Reading Level: very good
Now a major BBC drama: The Strike series When a mysterious package is delivered to Robin Ellacott, she is horrified to discover that it contains a woman's severed leg. Her boss, private detective Cormoran Strike, is less surprised but no less alarmed. There are four people from his past who he thinks co uld be responsible - and Strike knows that any one of them is capable of sustained and unspeakable brutality. With the police focusing on the one suspect Strike is increasingly sure is not the perpetrator, he and Robin take matters into their own hands, and delve into the dark and twisted worlds of the other three men. But as more horrendous acts occur, time is running out for the two of them... A fiendishly clever mystery with unexpected twists around every corner, Career of Evil is also a gripping story of a man and a woman at a crossroads in their personal and professional lives. You will not be able to put this book down. ...Show more
$19.99
AUD
Category: Crime & Thriller | Series: Jackson Brodie | Reading Level: very good
Cambridge is sweltering, during an unusually hot summer. To Jackson Brodie, former police inspector turned private investigator, the world consists of one accounting sheet - Lost on the left, Found on the right - and the two never seem to balance. Jackson has never felt at home in Cambridge, and has a f ailed marriage to prove it. Surrounded by death, intrigue and misfortune, his own life haunted by a family tragedy, he attempts to unravel three disparate case histories and begins to realise that in spite of apparent diversity, everything is connected... ...Show more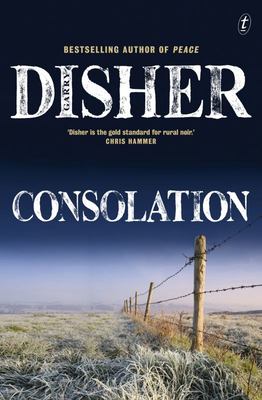 $32.99
AUD
Category: Crime & Thriller
In Consolation, Tiverton's only police officer Constable Paul Hirschhausen is dealing with a snowdropper. Someone is stealing women's underwear, and Hirsch knows how that kind of crime can escalate. Then two calls come in: a teacher who thinks a child may be in danger at home. A father on the rampage ov er at the primary school. Hirsch knows how things like that can escalate, too. Families under pressure. Financial problems. But it's always a surprise when the killing starts. ...Show more
$22.99
AUD
Category: Crime & Thriller | Series: The\Cormoran Strike Ser. | Reading Level: good
A brilliant mystery in a classic vein: Detective Cormoran Strike investigates a supermodel's suicide. After losing his leg to a land mine in Afghanistan, Cormoran Strike is barely scraping by as a private investigator. Strike is down to one client, and creditors are calling. He has also just broken up w ith his longtime girlfriend and is now living in his office. Then John Bristow walks through his door with an amazing story: his sister, the legendary supermodel Lula Landry, known to her friends as the Cuckoo, famously fell to her death a few months earlier. The police ruled it a suicide, but John refuses to believe that. The case plunges Strike into the world of multimillionaire beauties, rock-star boyfriends, and desperate designers, and it introduces him to every variety of pleasure, enticement, seduction, and delusion known to man. You may think you know detectives, but you've never met one quite like Strike. You may think you know about the wealthy and famous, but you've never seen them under an investigation like this. ...Show more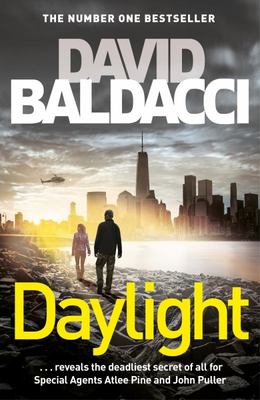 $32.99
AUD
Category: Crime & Thriller | Series: Atlee Pine Ser. | Reading Level: very good
The gripping third title in the FBI special agent Atlee Pine series. Atlee joins forces with old friend and military investigator, John Puller, in her search for the truth about her sister.