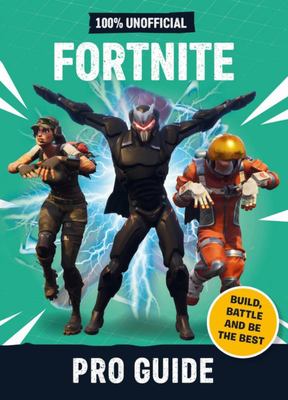 $16.99
AUD
Category: Fortnite | Series: 100% Unofficial Fortnite Guides
The 100% Unofficial Fortnite Essential Pro Guide will take you to the next level of Fortnite game play. Inside, you'll find out how to build and edit quickly and effectively, outbuilding your enemies by following step-by-step instructions to create amazing bases and traps to help you secure those all-im portant Victory Royales.But this book isn't all about serious building and combat, you'll also find out how to express yourself with the most stylish emotes and skins and you can even find out more about Fortnite pets - the best back blink accessory on the map!With all this and more crammed inside these pages, you'll soon be on your way to becoming a Fortnite pro! ...Show more
$29.99
AUD
Category: Hobbies & Interests
Packed with more than 65 tasty recipes and easy cooking tips, Williams Sonoma Complete Junior Chef features an inspiring collection of kids' favorite recipes in a colorful, easy-to-follow format that is perfect for the aspiring young chef.   Kids will love recipes like Nutella Donuts, Wonton Soup, Chi cken Salad Sliders, Thin Crust Pizza, Chicken Satay with Peanut Sauce, Pretzel Bites, Ultra Chocolate Cake, Watermelon Ice Pops, and Peanut Butter Chocolate Swirls. More than 80 kids' recipe favorites Recipes for all times of the day, from Breakfast through Dinner and Dessert Illustrated cooking techniques for easy comprehension at a glance Easy step-by-step recipe instructions make cooking easy Gorgeous color photography provides visual inspiration Perfect for kids age 8-12     Aspiring junior chefs will never be at a loss about what to cook again. With this yummy and comprehensive collection of kid favorites, young cooks will learn to master their favorite recipes with easy step-by-step instructions, helpful illustrations, and beautiful color photography to guide them.   Whether the objective is a family breakfast for four, pasta for supper, soup on a cold day, or ice cream on a hot one--the recipes in this colorful book ensure that a yummy kid-friendly recipe is always close at hand and easy to accomplish. Fresh-tasting recipes appeal to kids and adults alike, and many offer simple variations for picky eaters. All will appreciate the colorful graphics and photography throughout.   Chapters include: Breakfast Soups, Salads & Sandwiches Mains Snacks Sweets   ...Show more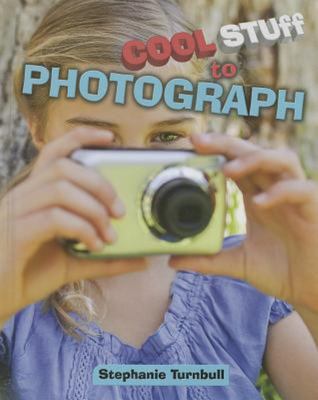 $19.99
AUD
$22.95
(12% off)
Category: Hobbies & Interests | Series: Cool Stuff Ser.
"This engaging book offers kids the opportunity to learn photography skills while also allowing them to express their own creativity. Clear, approachable text and a colorful, magazine-style format make these titles inviting reads, while step-by-step instructions help ensure projects are easy to complete ." ...Show more
$27.99
AUD
Category: Hobbies & Interests
Age range 10+ Welcome to the world of school debating and public speaking, the best training ground for speaking, reasoning, arguing and looking critically at the big issues of today. Claire Duffy not only demystifies the process of debating and public speaking, but makes it fun by drawing on her many y ears of experience working directly with students, using language to which they relate. Learn all about the best way to prepare, the persuasive power of reason, the art of argument and rebuttal, and how to lose graciously. Including tips from the pros and a wealth of examples throughout, this guide is the essential handbook for making every spoken word count. ...Show more
$34.99
AUD
Category: Hobbies & Interests
An introduction to easy gardening so you can grow everywhere and anywhere.Whether you live in the city or the countryside, there are plenty of places you can plant and grow. For a new generation of green fingers there are different ways to bring nature into the home. Make your own pots, build balcony bo xes, create your own bird feeders and even get friendly with worms! Each activity has been carefully chosen to create living, renewable and sustainable environments for kids and their families.Each activity has been carefully written by Kirsten Bradley, a leading practitioner in permaculture for kids and co-founder of Milkwood permaculture farm in Australia. The simple steps and beautiful spot illustrations make activities fun and easy to follow. The book will also feature non-activity spreads explaining the importance of why and how nature works. Illustrated by Aitch, a Romanian artist whose folkloric illustrations pay homage to vintage botanical books while giving each page a sense of modern magic. ...Show more
$19.99
AUD
Category: Hobbies & Interests
Extreme Labyrinths: Cityscapes takes maze books to a new level. Thomas Radclyffe has created 50 mesmerising mazes all set in a baffling, modern urban landscape. Follow the labyrinthine path to the correct destination while marvelling at the architectural extravaganzas and the unique artwork along the wa y. Fifty high-quality architectural mazes are included for the reader to find their way through. The illustrations are detailed and complex, providing an artwork to be pored over at the same time as a difficult puzzle challenge. ...Show more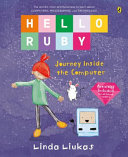 $16.99
AUD
Category: Hobbies & Interests
In Ruby's world anything is possible if you put your mind to it--even fixing her father's broken computer! Join Ruby and her new friend, Mouse, on an imaginative journey through the insides of a computer in search of the missing Cursor. From bits and logic gates to computer hardware, in Journey Inside t he Computer, Ruby (and her readers!) will learn the basic elements of the machines that power our world. Then future kid coders can put their knowledge and imaginations to work with fun activities. ...Show more
$19.99
AUD
Category: Hobbies & Interests | Series: Almost Everything
Whether you like to doodle, aspire to be an artist, or are simply interested in learning how to draw, look no further. How to Draw Almost Everything for Kids provides hundreds of detailed, easy-to-follow instructions on how to draw everything-from people and animals to plants, food, and everyday objects . Learn to draw hundreds of items from your life and imagination to create a whole different world on paper. Simple steps to follow with coloring tips and techniques make this book perfect for kids of all ages and art abilities. Trace the illustration before trying it freehand using the space provided. The drawing activities are a great tool for parents and teachers looking to engage kids. Book jacket. ...Show more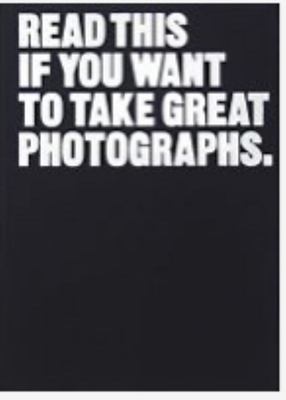 $26.99
AUD
Category: Hobbies & Interests | Series: Read This Ser.
Photography is now more popular than ever thanks to the rapid development of digital cameras. Read This If You Want to Take Great Photographs is for this new wave of DSLR dabblers and users of compact system, and bridge cameras. It contains no graphs, no techie diagrams and no camera club jargon. Instea d, it inspires readers through iconic images and playful copy packed with hands-on tips.   Split into five sections, the book covers composition, exposure, light, lenses, and seeing. Images taken by master photographers - including Henri Cartier- Bresson, Sebasti o Salgado, Fay Godwin, and Martin Parr - serve to illustrate points and encourage readers to try out new ideas.   Today's aspiring photographers want immediacy and see photography as an affordable way of expressing themselves quickly and creatively. This book answers that need, teaching readers how to take photographs using professional techniques. ...Show more
$29.99
AUD
Category: Hobbies & Interests
Easy and compelling recipes for kids and parents to enjoy as they spend time together.   Packed with more than 60 yummy recipes for easy-to-make treats, from crepes and cookies to fish tacos and nachos, Williams-Sonoma Cooking for Kids makes cooking loads of fun This book features gorgeous photography and colorful illustrations in a fun, uncomplicated book that kids and parents are sure to love. Kids will love dishes like cinnamon-swirl French toast for breakfast, or granola bars for after-school snacks. Lots of colorful illustrations and fun facts ensure they will have a blast whipping up their own creations in the kitchen. Delicious and simple, the recipes inspire creativity while teaching the basics of healthy eating and giving kids skills they can use throughout their lives. ...Show more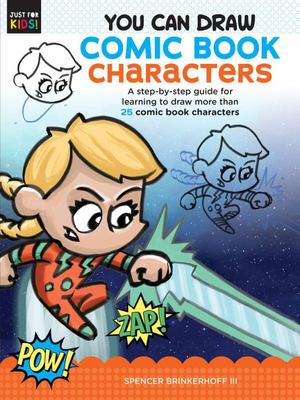 $19.99
AUD
Category: Hobbies & Interests | Series: Just for Kids!
You Can Draw Comic Book Characters (Just for Kids) teaches drawing with simple steps and easy-to-find art tools, including techniques for designing your own comic book characters.
Items per page:
1 - 11 of 11