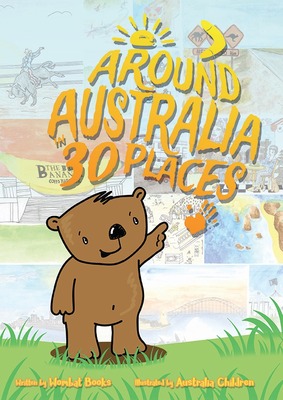 $16.99
AUD
Category: Picture Books
Attention! Attention! Calling all young adventurers.Starting in Brisbane and ending in Capalaba (the home of Wombat Books), on each page of the book Wombat tells readers what makes the location special. Wombat slops on some sunscreen to visit the beaches of Gold Coast. He spots a roo at Taronga Zoo and gets out his cricked bat to play at Adelaide Oval.Each page is beautifully and individually illustrated by Australian school children. Below are the finalists for the 2018 Illustration Challenge, whose work will be featured in Around Australia in 30 Places. ...Show more
$17.99
AUD
Category: Easter
Australians all love Easter eggs of every size and shape. When Aussies see an Easter egg they say, You beauty, mate! The Aussie animals love doing an Easter egg hunt. But the poor critters at Bunyip Creek never get any Easter eggs! Its just too hard for the Easter bunny to get there. Can the other Aussi e animals help the Easter bunny make it to Bunyip Creek? ...Show more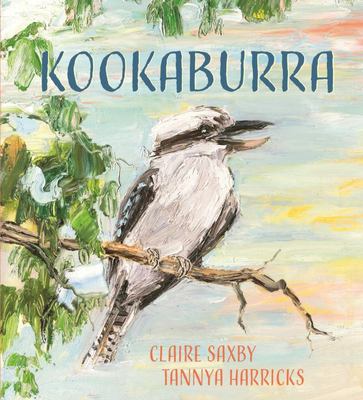 $26.99
AUD
Category: Picture Books | Series: Nature Storybooks
An exciting new addition to the narrative nonfiction series Nature Storybooks, about kookaburras. In the crinkled shadows night-dwellers yawn, day-creatures stretch and Kookaburra laughs. Kook-kook-kook. Kak-kak-kak. The team behind Dingo is back again with a new addition to the Nature Storybooks series . The kookaburra, perhaps Australia's best-loved bird, is shown in all her glory in a stunning and vivid landscape. Follow along as Kookaburra finds food for her young and goes searching for a nest with her mate.Full of fun and interesting facts about kookaburras - perfect for nature lovers and budding wildlife scientists.   ...Show more
$24.99
AUD
Category: Australiana
The places I've been and the creatures I've met - what an adventure! One I'll never forget!  From crocs in Darwin to kangaroos in Canberra, Love From Australia explores this extraordinary country and introduces us to its most loveable (and frightening!) creatures.   
My Aussie Dad (HB)
by Yvonne Morrison; Gus Gordon (Illustrator)
$15.99
AUD
Category: Australiana
"My Aussie Dad likes thinking that his barbie skills are tops... Even if the snags have burst, or if he's burnt the chops!" A playful and humorous story of the jovial, the kind, the slightly embarrassing and the wholly lovable Aussie Dad.
My Country
by Dorothea MacKellar; Andrew McLean (Illustrator)
$17.99
AUD
Category: Australiana | Series: My Country
I love a sunburnt country, A land of sweeping plains, Of ragged mountain ranges, Of droughts and flooding rains. I love her far horizons, I love her jewel-sea, Her beauty and her terror The wide brown land for me! Dorothea MacKellar's iconic poem, beautifully illustrated by Andrew McLean, depicts Austra lia in all its contrasts. ...Show more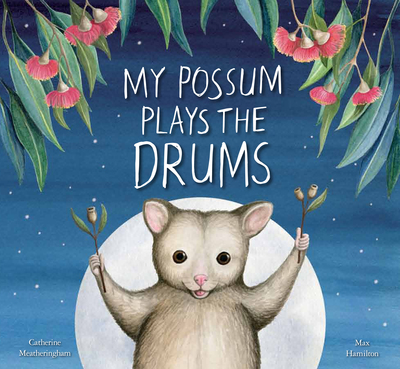 My Possum Plays the Drums
by Catherine Meatheringham; Max Hamilton (Illustrator)
$16.95
AUD
Category: Australiana
Age range 3 to 6Night-time falls and the possum orchestra begins. Drums bang, violins scratch and I can't sleep! Children will love to join in in this noisy celebration of possums and their night time antics.Teachers' Notes available here
$16.99
AUD
Category: Picture Books | Series: Nature Storybooks Ser.
Platypus leaves his burrow in the riverbank and dives into the cool green pool. It is dusk and he is hungry. Platypus is always busy, always moving, looking for his next meal. Follow platypus as he plays, swims, dives and scurries around his riverbank home.
$17.99
AUD
Category: Australiana | Series: Man From Snowy River
There is no greater Australian bush hero than the man from Snowy River, and no greater bush legend than his famous downhill ride. Award-winning illustrator Freya Blackwood takes a stunning approach to Banjo Paterson's most famous bush ballad. She brilliantly captures the drama of this much-loved poem, as well as the romance and dizzying landscape of the Australian alpine country.   ...Show more
$17.99
AUD
Category: Australiana | Series: Waltzing Matilda
This famous ballad of the outback wanderer who drowned himself rather than lose his freedom needs no introduction. There is no swagman as legendary as the tragic hero of this tale, and there is no Australian song as well-known throughout the world. Here the famous ballad is given new depth and perspecti ve. Talented illustrator Freya Blackwood has explored the intriguing background behind the writing of this song, and has shown us not just the lively story of a proud outback larrikin, but also a glimpse into the clashes and struggles that were so formative of Australian history.   ...Show more
Items per page:
1 - 10 of 10