$14.99
AUD
Category: Personal & Social Discussions | Series: A\Big Hug Book Ser.
The internet can be amazing - it helps you talk to friends and family that live far away, and you can also play games and learn all sorts of fun things. The internet can also be a bit like a puddle - there are some puddles that are fun to play in, but others are much too deep and aren't safe. It is impo rtant to stay in the right part of the internet. This series deals with emotive issues that children face in direct and gentle terms, allowing children's feelings and problems to be more easily shared and discussed with family and friends. Author Shona Innes is a qualified clinical and forensic psychologist with many years of experience assisting children. ...Show more
$24.99
AUD
Category: Personal & Social Discussions
Sadness has come to live with me and I am building it a shelter. I am building a shelter for my sadness and welcoming it inside. A small boy creates a shelter for his sadness, a safe space where Sadness is welcome, where it can curl up small, or be as big as it can be, where it can be noisy or quiet, o r anything in between. The boy can visit the shelter whenever he needs to, every day, sometimes every hour, and the two of them will cry and talk or just sit, saying nothing. And the boy knows that one day Sadness may come out of the shelter, and together they will look out at the world, and see how beautiful it is. A poignant and heart-warming picture book exploring the importance of making space and time for our own griefs, small or large, sensitively visualized with David Litchfield's stunning illustration. Anne Booth was inspired to write this book by the words of Etty Hillesum, a Holocaust victim who wrote: 'Give your sorrow all the space and shelter in yourself that is its due, for if everyone bears grief honestly and courageously, the sorrow that now fills the world will abate. But if you do instead reserve most of the space inside you for hatred and thoughts of revenge-from which new sorrows will be born for others-then sorrow will never cease in this world. And if you have given sorrow the space it demands, then you may truly say: life is beautiful and so rich.' (Esther 'Etty' Hillesum (15 Jan 1914 - 30 Nov 1943) ...Show more
$14.99
AUD
Category: Personal & Social Discussions
No matter how you start your day, What you wear when you play, Or if you come from far away, All are welcome here. Follow a group of children through a day in their school, where everyone is welcome. A school where children in patkas, hijabs, baseball caps and yarmulkes play side by side. A school w here students grow and learn from each other's traditions. A school where diversity is a strength. Warm and inspiring, All Are Welcome lets young children know that no matter what, they have a place, they have a space, and they are welcome in their school. Engaging lyrical text and bright, accessible illustrations make this book a must for every child's bookshelf, classroom and library. ...Show more
$23.99
AUD
Category: Personal & Social Discussions
Life as a bird can be stressful! From worrying about airplanes, windows, and getting enough worms to eat, it is clear that birds can be anxious beings. Through a light-touch, quizzical depiction of bird behaviour, All Birds Have Anxiety uses colourful images and astute explanations to explore with gentl e humour what it means to live with anxiety day-to-day, and how to begin to deal with it. Following the style of the best-selling All Cats Have Asperger Syndrome and All Dogs Have ADHD, wonderful colour photographs express the complex and difficult ideas related to anxiety disorder in an easy-to-understand way. This simple yet profound book validates the deeper everyday experiences of anxiety, provides an empathic understanding of the many symptoms associated with anxiety, and offers compassionate suggestions for change. The combination of understanding and gentle humour make this the ideal introduction to anxiety disorder for those diagnosed with this condition, their family and friends and those generally interested in understanding anxiety. ...Show more
$26.99
AUD
Category: Parenting & Pregnancy
This updated edition of the bestselling All Cats Have Asperger Syndrome provides an engaging, gentle introduction to autism.   All-new cats take a playful look at the world of autism, and these fun feline friends will strike a chord with all those who are familiar with typical autistic traits, bringin g to life common characteristics such as sensory sensitivities, social issues and communication difficulties.   Touching, humorous and insightful, this book evokes all the joys and challenges of being on the autism spectrum, leaving the reader with a sense of the dignity, individuality and the potential of autistic people. ...Show more
$26.99
AUD
Category: Personal & Social Discussions
All Dogs Have ADHD takes an inspiring and affectionate look at Attention Deficit Hyperactivity Disorder (ADHD), using images and ideas from the canine world to explore a variety of traits that will be instantly recognisable to those who are familiar with ADHD. Following the style of the award-winning A ll Cats Have Asperger Syndrome, charming colour photographs of dogs bring to life familiar ADHD characteristics such as being restless and excitable, getting easily distracted, and acting on impulse. This delightful book combines humour with understanding to reflect the difficulties and joys of raising a child with ADHD and celebrates what it means to be considered different'. This absorbing and enjoyable book takes a refreshing approach to understanding ADHD. ...Show more
$24.99
AUD
Category: Picture Books
Flick is just like any other youngster. She loves to chase butterflies and jump in autumn leaves. But life at the end of Holyrood Lane is often violent and unpredictable due to the constant storms that plague her home, causing her to cringe with dread and flee whenever they strike. Flick tries her best to quell her fears and endure the storms' persistent wrath until, one day, with nowhere left to hide Flick summons the courage to face her fears by asking for help to overcome them. At the End of Holyrood Lane provides a sensitive glimpse into one aspect of domestic violence and how it can affect young lives. Designed to be visually arresting, emotionally incisive, and ultimately uplifting, it is a tale of anxiety shown through the eyes of a small child with an intense dislike for thunderstorms -- a fear shared by many young children. This clever duality of meaning is able to evoke a gentle awareness for young readers who may be suffering their own domestic torment but who are too scared or unsure of how to seek help and shelter from their own storms, whatever their nature. This is the second book by the acclaimed author-illustrator team of Dimity Powell and Nicky Johnston, who specialise in handling difficult subjects with sensitivity and hope. ...Show more
$24.99
AUD
Category: Personal & Social Discussions
Be Brave is a guide for teenagers to help them build self-confidence, inner strength and resilience. It covers a range of topics, from dealing with gossip and cyberbullies to resisting peer pressure, from mastering public speaking to performing live on stage, from learning how to make the right decision s to coping with embarrassing moments and from believing in yourself to realising your dreams. With supportive, unpatronising and gender-neutral editorial, the Be You series offers conceptual and delicate illustrations that invite readers to reflect on the many changes and challenges affecting them. Most importantly, it celebrates individuality, boosting self-esteem. This innovative approach, informative and engaging, makes these books an empowering tool that will be welcomed by teenagers, and praised by parents and teachers alike. AUTHOR: The Teen Breathe series of books is written by the team behind the bestselling magazines, Breathe and Teen Breathe, and experts from various fields, such as education and wellbeing. ...Show more
$17.99
AUD
Category: Personal & Social Discussions | Reading Level: 5-9
Have you ever wondered why a butterfly lives for only a few weeks? Or why a tree lives for hundreds of year? You may have been sad when someone in your family, or a favourite pet became sick and died. There is a beginning and an ending to everything that is alive. In between is a lifetime. Dying is a mu ch a part of living as being born. ...Show more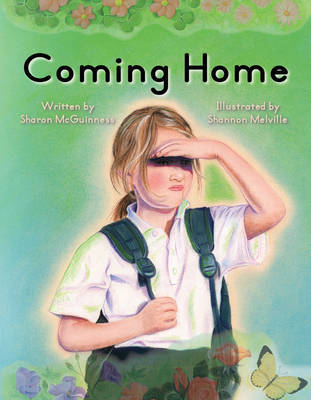 $24.95
AUD
Category: Picture Books
'I wonder if it's dark and lonely in that other place...' Gemma watches her dad as he sits alone in his tangled garden. She doesn't understand why he seems so sad.Can she help her dad find his way home? One in five people will suffer a depressive illness in their lifetime. The causes are many and there are several different kinds of treatment which may depend on the cause or type of depression experienced. For those who suffer from depression, the illness also affects their families. It is often difficult for children in particular to understand why a depressed parent may be sad and distant. In Coming Home, no cause is given for the depression experienced by Gemma's dad. For those experiencing depression, what is important for their recovery is support. ...Show more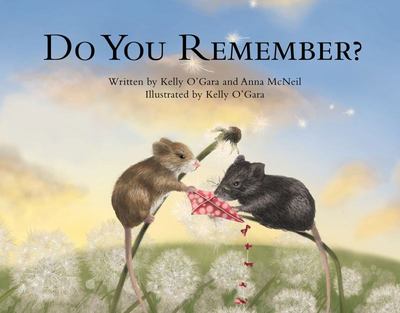 $24.99
AUD
Category: Picture Books
A beautiful exploration between a child and their ageing grandparent presented with outstanding illustrations, by newcomer illustrator Kelly O'Gara. Children will relate to the mice as they read the story and understand their grandparent's condition. The book can cater for multiple ageing conditions but specifically is focused on explaining dementia to children. ...Show more
Feathers
by Karen Hendriks
$17.00
AUD
Category: Personal & Social Discussions
'Dad, it's my wish feather.' I gently place my dream treasure under my pillow. Mum promised to always be with me... Feathers is a gentle book that supports any children who may have lost a loved one. Sometimes a simple reminder of their presence can make all the difference.