$16.99
AUD
Category: First Nations Voices
More than just an alphabet book, this title uses the letters A-Z as a framework to tell us about growing up on a mission in northern New South Wales. It is a first alphabet book with an Aboriginal theme and describes daily routines and incidents in and around the mission - including billycart racing and yabby fishing. Ages 2+. ...Show more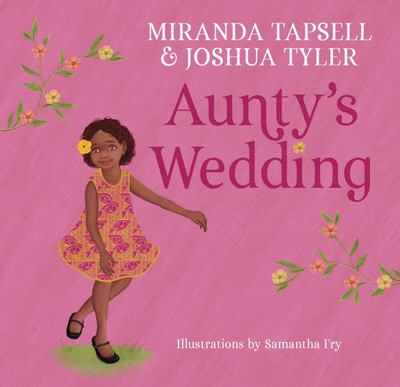 Aunty's Wedding
by Miranda Tapsell; Joshua Tyler
$24.99
AUD
Category: First Nations Voices
A Tiwi-Island girl prepares for Aunty's wedding with help from her maningawu in this vibrant picture book by the popular actor and writers of Top End Wedding and the highly acclaimed illustrator of Alfred's War.   Everyone on the island is getting ready for Aunty's wedding.Maningawu puts on her best hat and I can wear a wurrijinga in my hair. Lucky!We all dress up, but I still don't understand. Why do people have a wedding?A warm family story that celebrates love and culture from actor, activist, writer and Australian sweetheart, Miranda Tapsell, and Joshua Tyler, co-writer of Top End Wedding, lushly illustrated by Samantha Fry. ...Show more
$24.99
AUD
Category: Picture Books | Reading Level: New Illustrator
Baby Business tells the story of the baby smoking ceremony that welcomes baby to country. The smoke is a blessing -- it will protect the baby and remind them that they belong. This beautiful ritual is recounted in a way young children will completely relate to. Jasmine Seymour is a Darug woman and a des cendant of Maria Lock, daughter of Yarramundi, the Boorooberongal Elder who had met Governor Phillip on the banks of the Hawkesbury in 1791. It is Jasmine's wish that through her books, everyone will know that the Darug mob are still here, still strong. Jasmine is a primary school teacher in the Hawkesbury area of NSW. ...Show more
$24.99
AUD
Category: First Nations Voices
Run to the creek, perch on a rock, slip into clear crystal water. An visual and lyrical depiction of coming home to country from acclaimed author and illustrator Bronwyn Bancroft.  
$24.99
AUD
Category: First Nations Voices | Reading Level: New Illustrator
Age range 5 to 12 'Warami mittigar. Hello friend. We welcome you to Darug Country.' Cooee Mittigar, meaning Come Here Friend, is an invitation to yana (walk), on Darug Country.  In this stunning picture book, Darug creators Jasmine Seymour and Leanne Mulgo Watson tell a story on Darug Songlines, introdu cing children and adults-alike to Darug Nura (Country) and language. Greeted by Mulgo, the black swan, readers are welcomed to Nura. Journeying through the seasons, Mulgo describes the land, skyscape, birds, animals and totems. It is a gentle guide to how Darug people read the seasons, knowing when it is time to hunt and time to rest. It is also an appeal to remember, off ering new ways of seeing and reading the lands of the surrounding Sydney region.    With Darug language interspersed with English and an extensive glossary throughout, Cooee Mittigar presents an important tool for learning, told as a tender story with exquisite illustrations. It is Jasmine and Leanne's wish that with this book, everyone will know that the Darug mob are still here and still strong.  Cooee mittigar. Tread softly on our lands.Know that this dreaming was here. Is still here.Will be forever. ...Show more
Day Break
by McQuire, Amy with illustrations by Matt Chun
$24.99
AUD
Category: First Nations Voices
Day Break is the story of a family making their way back to Country on January 26. We see the strength they draw from being together, and from sharing stories as they move through a shifting landscape. The story refocuses the narratives around 'Australia Day' on Indigenous survival and resistance, and i n doing so honours the past while looking to the future. Confronting yet truthful, painful yet full of hope, Day Break is a crucial story that will open up a conversation on truth-telling for the next generation. ...Show more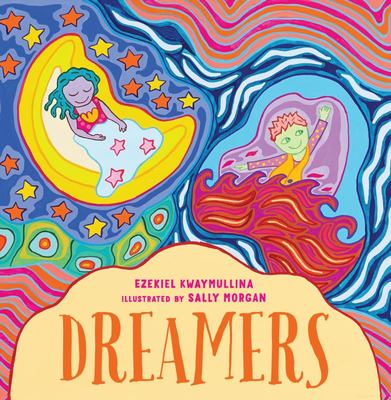 Dreamers
by Ezekiel Kwaymullina; Sally Morgan (Illustrator)
$16.99
AUD
Category: First Nations Voices
We are the dream and the dreamers - so begins this beautifully written story that celebrates the imagination of children at play. Complemented by Sally Morgan's rich and colourful illustrations, the book is full of movement. It lends itself to interactive reading aloud with play-acting or actions.
Family
by Aunty Fay Muir; Jasmine Seymour (Illustrator); Sue Lawson
$24.99
AUD
Category: First Nations Voices | Series: Our Place Ser.
Age range 3 to 9 Family is a thoughtful contemplation for all to learn the different ways that family makes us whole. This beautifully illustrated children's picture book shows everyone that 'family' can be about heart and home; an endless sky; stories and songs. It  'learns' us how to be with each othe r and with Country. Families come in all shapes and sizes, and this remarkably simple story teaches us all, that family can be many things. ...Show more
$17.99
AUD
Category: First Nations Voices
Age range 7 to 10Free Diving is a poignant tribute to the Indigenous men and women who worked in the pearling industry as `free divers' in the late nineteenth century in Western Australia.In a practice known as `blackbirding' (forced unpaid labour), European pearl lugger owners used Indigenous people to dive for pearl shell. With no protective suits, the divers faced threats such as decompression sickness (known as the `bends'), shark attack, or of being swept away by huge tides. At sea for weeks at a time, there was also the risk of the luggers being shipwrecked in cyclones that formed off the coast.The lyrical narrative is based on the celebrated song `Free Diving' by singer-songwriter Lorrae Coffin. It sensitively reflects the emotional journey of a young man who leaves family and country to work on a lugger with Japanese and Malay divers by his side. Bronwyn Houston's illustrations are a deep-sea celebration that illuminate both the glory of the ocean and the extreme dangers encountered by the free divers.Free Diving is a fictionalised story of a young man lost at sea. ...Show more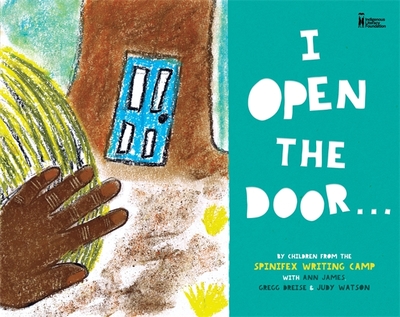 I Open the Door...
by Gregg Dreise (Illustrator); Ann James (Illustrator); Judy Watson (Illustrator)
$24.99
AUD
Category: No Category
I Open the Door...contains nine interconnected stories, all of which begin and end with opening a door. The young author/illustrators at the 2016 Spinifex Writing Camp were encouraged to let their imaginations run wild, and the result is a book that will simply take your breath away. Prepare to be intri gued, surprised, fearful and delighted as you turn the pages to follow the adventures of what happens when a door is opened.The Indigenous Literacy Foundation's motto of 'Reading Opens Doors' became the inspiration for the stories that were written at the 2016 Spinifex Writing Camp held once again at Tjuntjuntjara, this year with mentors Ann James, Gregg Dreise and Judy Watson. ...Show more
Respect
by Aunty Fay Muir; Sue Lawson; Lisa Kennedy (Illustrator)
$24.99
AUD
Category: First Nations Voices | Series: Our Place Ser.
Our Way is old. Older than the red earth. Older than flickering stars. Our way is respect. A tender, thoughtful story reminding us to respect others and respect ourselves. Part of the Our Place series which welcomes children to culture.  'Dream team Aunty Fay Muir and Sue Lawson, who previously brought us the excellent Nganga: Aboriginal and Torres Strait Islander words and phrases, have collaborated with artist Lisa Kennedy to deliver this absolutely exquisite picture book.  In Respect, the first book in Magabala's Our Place series — the aim of which is to welcome children to Aboriginal culture — Muir and Lawson's sparse text is offset by Kennedy's luminous images, which come alive on the page.' — Hannah Gardiner, Books+Publishing ...Show more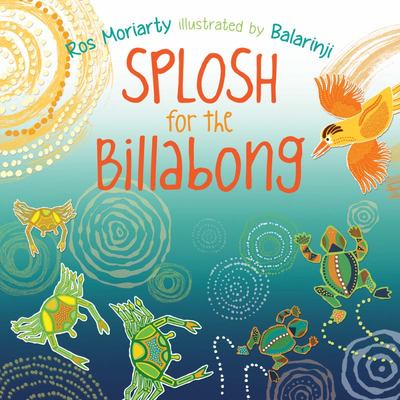 $12.99
AUD
Category: First Nations Voices
Splosh for the billabong at shady bend of river. Brush for the flowers that burst in summer heat. A glorious celebration of country, animals and painting, illustrated by Balarinji, Australia's leading Indigenous design studio. Ros Moriarty, author of the acclaimed memoir Listening to Country, is also th e founder of Indi Kindi early literacy education. ...Show more