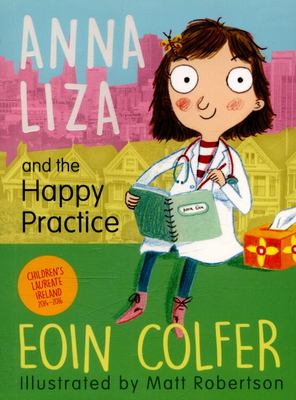 $12.99
AUD
Category: Junior Fiction/Lower Primary | Series: Little Gems
Anna Liza likes to help cheer up her mother's psychiatric patients with her 17 top knock-knock jokes and cheerful songs, but when she meets Edward, she hits a brick wall. Edward's dad is so sad since his mum left; he says his life isn't going anywhere any more. Anna Liza has a plan to get him on the mov e again, if only she can manage to evade her mother's attention long enough. ...Show more
$16.99
AUD
Category: Junior Fiction/Lower Primary | Series: Tom Gates
Back to school, but it's not all bad. We're entering Rooster in a dog show, the School Disco and my birthday are coming up, so this term's going to be amazing! Mostly because Delia's not invited to any of these. There's only one small problem with my birthday: Granny Mavis says she's going to cook...uh oh! ...Show more
$16.99
AUD
Category: Junior Fiction/Lower Primary | Series: Tom Gates
No school for two whole weeks! (Yeah!) I can concentrate on good stuff like: band practice for DOGZOMBIES (with my mate Derek). Watching TV and eating caramel wafers. Excellent. Unfortunately a couple of small problems called the dentist and my big weirdo sister, Delia, seem to be getting in the way of my BRILLIANT plans... ...Show more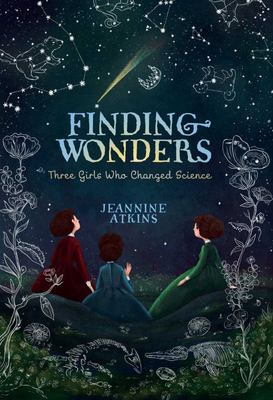 $24.99
AUD
Category: Dyslexia Friendly
A gorgeously written novel in verse about three girls in three different time periods who grew up to become groundbreaking scientists. Maria Merian was sure that caterpillars were not wicked things born from mud, as most people of her time believed. Through careful observation she discovered the truth a bout metamorphosis and documented her findings in gorgeous paintings of the life cycles of insects. More than a century later, Mary Anning helped her father collect stone sea creatures from the cliffs in southwest England. To him they were merely a source of income, but to Mary they held a stronger fascination. Intrepid and patient, she eventually discovered fossils that would change people s vision of the past. Across the ocean, Maria Mitchell helped her mapmaker father in the whaling village of Nantucket. At night they explored the starry sky through his telescope. Maria longed to discover a new comet and after years of studying the night sky, she finally did. Told in vibrant, evocative poems, this stunning novel celebrates the joy of discovery and finding wonder in the world around us." ...Show more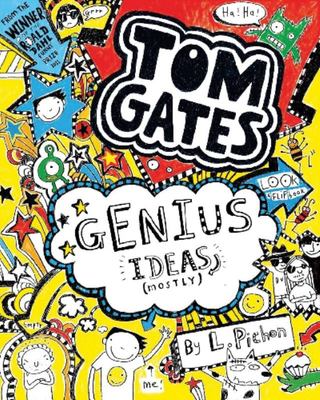 $16.99
AUD
Category: Junior Fiction/Lower Primary | Series: Tom Gates | Reading Level: From 9 To 12
Seeing Delia without her sunglasses on is a BIG shock for Tom, but that's nothing compared with the surprise that Dad has in store with his new-found fitness regime! He says he's going to compete at the school Sports Day. Can you even imagine the horrendous shame that will bring? Meanwhile Tom, Derek a nd Norman are also busy with a training regime of their own - practising with Dogzombies to make sure they're ready for the school talent show. ...Show more
$39.99
AUD
Category: Biographies, Autobiographies & Memoirs | Series: Good Night Stories for Rebel Girls | Reading Level: Children's - Grade 2-3, Age 7-8
The beloved New York Times bestsellers and Kickstarter crowdfunding sensations are available on audio for the first time, read by a star-studded fierce female cast including Alicia Keys, Ashley Judd, Danai Gurira, Esperanza Spalding, Janeane Garofalo, Mozhan Marn , Phillipa Soo, Rowan Blanchard, and Sam ira Wiley   Good Night Stories for Rebel Girls, Books 1-2 is packed with 200 bedtime stories about the lives of extraordinary women from the past and present, from Elizabeth I to Beyonc . Painters, scientists, dancers, chefs, astronauts, jazz singers, pharaohs, boxers, writers, political leaders...from every corner of the globe Each short biography is written in the style of a fairy tale, filling listeners with wonder and with a burning curiosity to know more about each hero.Good Night Stories for Rebel Girls, Books 1-2 will inspire young girls (and their mothers, their aunts, their cousins...) to be confident, to dream big, to cultivate their strength. Trade in princesses for presidents. Swap out Cinderella for Cleopatra tonight.Includes a PDF of two written exercises: "Write Your Story" & "Draw Your Portrait" ...Show more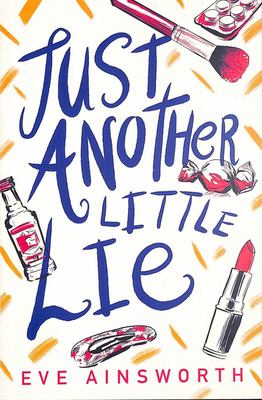 $14.99
AUD
Category: Young Adult
Award-winning author Eve Ainsworth returns with a stark, honest and deeply moving novella exploring the difficult subject of alcohol addiction.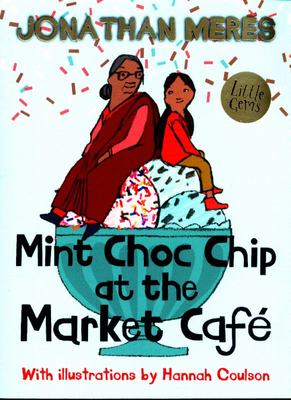 $12.99
AUD
Category: Junior Fiction/Lower Primary | Series: Little Gems
Priya loves helping out at the stall her family have run for donkey's years. But one day she meets Stan. His dad sells everything from dog treats to fish tanks - just like the Sharma family! Priya is horrified, but Nana-ji is on hand to offer lessons on the balance sheet of life ...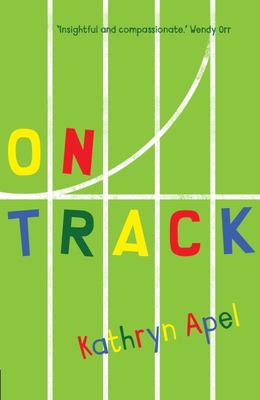 $16.95
AUD
Category: Junior Fiction/Lower Primary
Everyone says you couldn't get two brothers more different than Shaun and Toby. Toby struggles at school, has a stumbly, fumbly, bumbly body and thinks that Sports Day is the worst day of the year. No matter how hard he tries, he's not good at anything ...except running away from his 'big, better brothe r'. Shaun is top of his class and does everything first, better, best! He can't wait for Sports Day - D-Day for discus. But when his 'joke of a brother' is around, nobody notices the things Shaun can do. Will Toby and Shaun get on track before Sports Day? 'A sensitive and gently humorous portrayal of dealing with difference. The family relationships, and the complicated tangle of sibling rivalry and love, all ring with truth.' Wendy Orr, author of Nim's Island ...Show more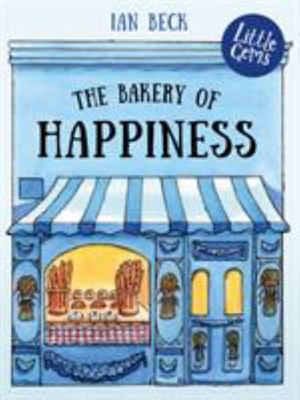 $12.99
AUD
Category: Junior Fiction/Lower Primary
Award-winning author-illustrator Ian Beck spreads joy in Paris with this charming tale of love and delicious baked goods.Perfect pains au chocolate ... hot crusty croissants ... and a voice that turns every word into a song. Paul du Pain's bakery is a very special place. Each day, Paul bakes the bread w hile Marie serves customers in the shop. Everyone who walks in the door walks back out feeling happier than before. But when Marie goes away, Paul's days become sad and grey. Without her, the bakery's magic is gone but will Paul ever be able to win her back? ...Show more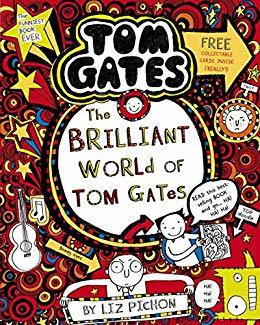 $16.99
AUD
Category: Junior Fiction/Lower Primary | Series: Tom Gates
Warning: Do not attempt to read this in public. You will snigger loudly. When my teacher Mr Fullerman doesn't have his BEADY EYES on me, I like to draw pictures and write stories about stuff, like when we had the worst holiday ever (camping sucks) and when my parents came to school for parents' evening (groan). And about how Marcus Meldrew is the most annoying boy in the world and how I don't want to sit next to him in class. All I want to do is get tickets to see the best band everDUDE3when they come to town. It's not easy when I'm up against Delia, my weirdo big sister, and all my plans seem to get me into MAJOR TROUBLE... again. ...Show more
$14.99
AUD
Category: Young Adult
Could you last six whole weeks without your phone? Six weeks without sharing photos, without group messages, without being kept in the social-media loop? An eccentric entrepreneur has challenged Esther's year group to do just that, and the winners will walk away with �1,000. For Esther, whose dad, siste r and baby nephew live thousands of miles away in New York, the prize might be her only chance to afford flights for a visit� But can she really stay disconnected for long enough to win?An astute and enthralling examination of the highs and lows of social-media life from one of the most compelling voices in teenage fiction. ...Show more