$32.99
AUD
Category: Sport
From laughs and legends to sledges and stuff-ups.
$35.00
AUD
Category: Photographic | Series: Fifty Places Ser.
Mankind has plied the waves of the ocean since the dawn of recorded time, seeking sustenance, riches and adventure. "Fifty Places To Sail Before You Die" maps out some of the world's great sailing venues, as shared by both champion racers and celebrated adventurers. Venues range from clubby New England ports like Newport to the hair-raising passage around Cape Horn to idyllic island retreats like Mopelia. In addition to colourful descriptions of the sailing spots and anecdotes from some of the world's greatest sailors, "Fifty Places To Sail Before You Die" will include brilliant photographs and enough information to help would-be sailors chart their own adventure in these areas. ...Show more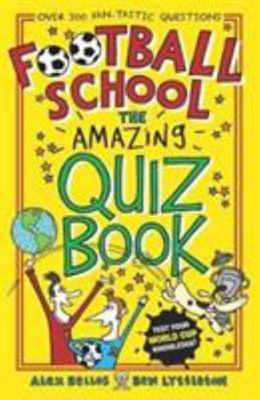 $11.99
AUD
Category: Sport
Test your football knowledge with over 300 funny and fascinating questions about international games. How much do you know about the World Cup - and the world? Test yourself and your friends with over 300 brain-busting questions from Football School. Why are England called the Three Lions? What is Lione l Messi's creepy-crawly nickname? Which World Cup player wore a wig? Discover the answers to these questions and much, much more. Packed with hilarious cartoons and fascinating trivia, this spin-off from the bestselling series is the perfect way for fans to learn more about the beautiful game. ...Show more
$45.00
AUD
Category: Sport
Australia's best surf writer brings to life the wild, bold, brave story of Australian surfing from the 60s to the present through the stories of Surfing Australia's Hall of Fame surfers and contemporary surfing legends. Golden Daze is a compelling memoir of Australian surfing through a year in the life of Australia's top surfers. Starting in 1963, renowned surfing journalist Sean Doherty charts the history of surfing through the stories of Surfing Australia's Hall of Fame inductees. Taking a year and a surfer at a time, he will reveal what they did, where they surfed and their life events in fascinating depth and detail. Illustrated with unpublished images from the surfers' private collections, these stories also give a vivid sense of the shifting world around them, particularly in the ever-changing realm of surfing. Golden Daze opens in 1963 with Peter Troy jumping ship in Melbourne with a surfboard under his arm, embarking on his fabled surfing odyssey that saw him introducing surfing to Brazil, being crowned European champion, hitching alone across the Kalahari Desert and watching an unknown band from Liverpool called the Beatles. 1964 is Midget Farrelly's story of winning the first world title on home sand at Manly Beach. In 1969 Wayne Lynch goes down the coast, avoiding the Vietnam draft. And in 1971, Alby Falzon stumbles upon the island of Bali while shooting his humble surf movie Morning of the Earth. The book brings to life the 60s, 70s, 80s, 90s and noughties through the eyes of the Australian surfers who defined them best, ending today with stories of potential Hall of Famers, contemporary stars like Mick Fanning, Joel Parkinson and Tyler Wright. Part journal, part biography, part surf culture memoir, Golden Daze gives a fascinating insight into Australian surfing and what makes it so unique. ...Show more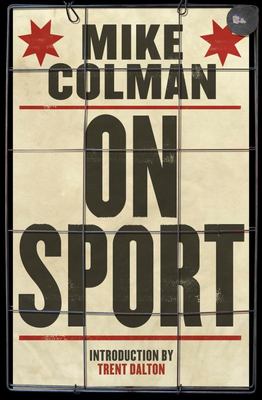 $34.95
AUD
Category: Sport
Few if any Australian journalists have mastered the art of long-form sports writing better than Mike Colman. Trent Dalton, author of the mega-seller Boy Swallows Universe, knows this too well, having worked alongside Colman for years at the Brisbane Courier-Mail. Dalton jumped at the chance to introduce this book, because he knows the rare quality of his friend's work. Colman has seen it all: Ashes Tests, Bledisloe Cup, grand finals, Origin, golfing Majors, tennis Grand Slams, Olympic and Commonwealth Games. He has met champions such as Usain Bolt, Neymar, Eddie Jones, Kyle Chalmers, Darren Lockyer, Jason Day, Glen Boss and Makybe Diva, but also many less famous but equally intriguing characters. They all come together in this remarkable collection, which ends with poignant tributes to two heroes of Colman's youth - sports media giants Mike Gibson and Richie Benaud. ...Show more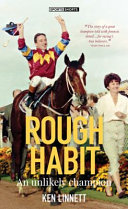 $24.99
AUD
Category: Sport
Rough Habit An Unlikely Champion is a tale that captures the essence of horse racing - from dreaming to inspiration, to luck good and bad, to fortunes and reputations made. It's the story not just of an unexpected champion horse, but of those who took him to greatness. Rough Habit is one in the long li ne of New Zealand-bred champions who have crossed the Tasman and become dominant figures in Australian racing - think Rising Fast, Redcraze, Kiwi, Bonecrusher and Sunline. Like so many before him, Rough Habit came from humble beginnings, bred as little more than a hobby, via a free service, to an unfashionable imported sire, Rough Cast, from the unraced mare Certain Habit. The resultant colt's stature suggested that the experiment was doomed to fail. His breeder, Isabell Roddick, said of Rough Habit, the foal: "He was...probably not the best looking, but I didn't think he was as hideous as he's been made out to be. He was a very small horse. But looks don't tell you if they're going to win a race." Win races he did, 11 of them at Group 1 level, behind only the mighty Sunline for wins at the highest level. He became a cult hero in Brisbane, winning two Stradbroke Handicaps and a record three Doomben Cups. Telling his story in full for the first time is Ken Linnett, winner of the 2018 Bill Whittaker Award for the best book on horse racing in Australia and New Zealand, for his story on Tulloch, the champion of the 1950s and '60s. Linnett has applied the same forensic attention that made Tulloch such a critical and commercial success, to the story of Rough Habit. ...Show more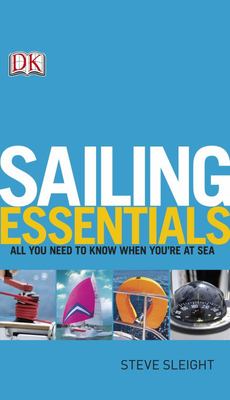 $24.99
AUD
Category: Sport
All you need to know when you're at sea. Whether you're setting sail for the first time or have been sailing for years, "Sailing Essentials" is the perfect companion. Full of practical advice on every aspect of sailing, from basic manoeuvres to dealing with difficult weather conditions, it also includes guidance on fundamental maintenance and repairs. Step-by-step sequences take you through the key techniques of sailing, such as trimming the sails and plotting a course plus detailed instructions on emergency procedures and first aid. A handy waterproof clip-on cover means you can have it on hand in any weather. Packed with invaluable information, "Sailing Essentials" is perfect as a skipper's back up manual or a quick reference guide for novice sailors. You won't want to set sail without it. ...Show more
$9.99
AUD
Category: Sport | Series: Sporty Kids
FWOOOOMP! It was a killer kick, straight through goals. Abby did a victory dance and skipped around Joe and Lizzie. Abby always wins at soccer. So why won't Pete join her team?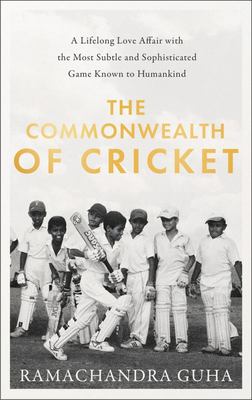 $34.99
AUD
Category: Sport
From one of India's finest writers, thinkers and commentators, a memoir of a love affair with cricket. As a fan, player, writer, scholar, controversialist and administrator, Ramachandra Guha has spent a life with cricket. In this book, Guha offers both a brilliantly charming memoir and a charter of th e life of cricket in India. He traces the game across every level at which it is played: school, college, club, state and country. He offers vivid portraits of local heroes, provincial icons and international stars. Following the narrative of his life intertwined and in love with the sport, Guha captures the magic of bat and ball that has ensnared billions. ...Show more
Items per page:
1 - 9 of 9