$29.99
AUD
Category: Classics, Fairy Tales & Treasuries
Explore an enchanting world of 101 nursery rhymes, poems and songs, illustrated by Frann Preston-Gannon, illustrator of I Am the Seed That Grew the Tree, which won Waterstones Children's Gift of the Year. This is the fourth title in the Nosy Crow Classics series, which includes The Velveteen Rabbit, Pe ter Pan and Heidi, all beautiful cloth-bound editions with foiled jackets and covers, and ribbon markers. In this captivating collection, you'll meet favourite friends Humpty Dumpty, the Owl and the Pussy-cat and Little Miss Muffet, as well as mermaids, elves and a whole host of animals at a magical fair. Discover games for playtime, songs for supper time and star-filled lullabies for bedtime. This rich anthology will delight the whole family and is the perfect birthday, Christmas or christening gift to treasure. ...Show more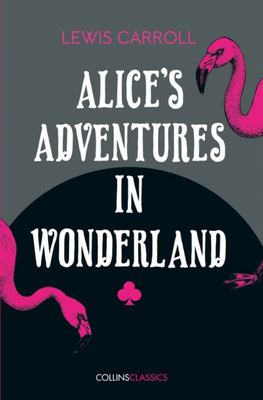 $9.99
AUD
Category: Classics, Fairy Tales & Treasuries | Series: Collins Classics
HarperCollins is proud to present its range of best-loved, essential classics. 'Alice was beginning to get very tired of sitting by her sister on the bank, and of having nothing to do: once or twice she had peeped into the book her sister was reading, but it had no pictures or conversations in it, "and what is the use of a book," thought Alice, "without pictures or conversations?"' So begins the tale of Alice, who follows a curious White Rabbit down a rabbit-hole and falls into Wonderland. A fantastical place, nothing is quite as it seems: animals talk, nonsensical characters confuse, Mad Hatters throw tea parties and the Queen plays croquet. Alice's attempts to find her way home become increasingly bizarre, infuriating and amazing in turn. A beloved classic, Alice's Adventures in Wonderland has continued to delight readers, young and old, for over a century. ...Show more
$19.99
AUD
Category: Classics, Fairy Tales & Treasuries
This beautiful hardback edition is one of five special Puffin Classics created in partnership with the world-famous V & A Museum, and has a stunning cover design adapted from their William Morris collection. You never know where you'll find yourself in Alice's Adventures in Wonderlandby Lewis Carrol l! On an ordinary summer's afternoon, Alice tumbles down a hole and an extraordinary adventure begins. In a strange world with even stranger characters, she meets a grinning cat and a rabbit with a pocket watch, joins a Mad Hatter's Tea Party, and plays croquet with the Queen! Lost in this fantasy land, Alice finds herself growing more and more curious by the minute . . . ...Show more
$22.99
AUD
Category: Classics, Fairy Tales & Treasuries | Series: Collector's Editions Ser.
Anne Shirley is an eleven-year-old orphan who has hung on determinedly to an optimistic spirit and a wildly creative imagination through her early deprivations. She erupts into the lives of aging brother and sister Matthew and Marilla Cuthbert, a girl instead of the boy they had sent for. Thus begins a story of transformation for all three; indeed the whole rural community of Avonlea comes under Anne's influence in some way. We see her grow from a girl to a young woman of sixteen, making her mistakes, and not always learning from them. Intelligent, hot-headed as her own red hair, unwilling to take a moral truth as read until she works it out for herself, she must also face grief and loss and learn the true meaning of love. Part Tom Sawyer, part Jane Eyre, by the end of Anne of Green Gables, Anne has become the heroine of her own story. ...Show more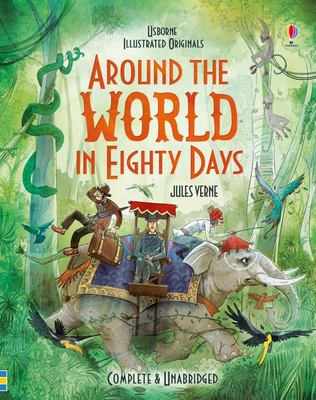 $24.99
AUD
Category: Classics, Fairy Tales & Treasuries | Series: Illustrated Originals
A mysterious gentleman named Phileas Fogg wagers his fortune that he can travel around the world in just eighty days. Accompanied by his hapless servant Passepartout, Fogg sets out on a journey through jungles, deserts and mountains, across oceans and into great dangers.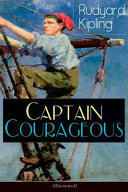 $15.99
AUD
Category: Classics, Fairy Tales & Treasuries
Captains Courageous is an adventure novel. The book's title comes from the ballad "Mary Ambree", which starts, "When captains courageous, whom death could not daunt". Protagonist Harvey Cheyne, Jr., is the son of a wealthy railroad magnate and his wife, in San Diego, California. Washed overboard from a transatlantic steamship and rescued by fishermen off the Grand Banks of Newfoundland, Harvey can neither persuade them to take him quickly to port, nor convince them of his wealth. Disko Troop, captain of the schooner We're Here, offers him temporary membership in the crew until they return to port, and Harvey later accepts. Rudyard Kipling (1865-1936) was an English short-story writer, poet, and novelist. He wrote tales and poems of British soldiers in India and stories for children. He is regarded as a major innovator in the art of the short story; his children's books are classics of children's literature; and one critic described his work as exhibiting "a versatile and luminous narrative gift". ...Show more
$12.99
AUD
Category: Classics, Fairy Tales & Treasuries | Series: Popular Penguins Ser.
Bill Masen, bandages over his wounded eyes, misses the most spectacular meteorite shower England has ever seen. Removing his bandages the next morning, he finds masses of sightless people wandering the city. He soon meets Josella, another lucky person who has retained her sight, and together they leave the city, aware that the safe, familiar world they knew a mere twenty-four hours before is gone forever. ...Show more
$29.99
AUD
Category: Classics, Fairy Tales & Treasuries | Reading Level: Teen - Grade 7-9, Age 12-14
The perfect gift - five of Dr. Seuss' best-loved tales in one attractive book. A wonderful gift, featuring five of the hilarious classics that made Dr. Seuss one of the best-loved children's authors: The Cat in the Hat The Cat in the Hat Comes Back Green Eggs and Ham Fox in Socks How the Grinch St ole Christmas With his unique combination of hilarious stories, zany pictures and riotous rhymes, Dr. Seuss has been delighting young children and helping them learn to read for over fifty years. Creator of the wonderfully anarchic Cat in the Hat, and ranking among the UK's top ten favourite children's authors, Seuss is firmly established as a global best-seller, with nearly half a billion books sold worldwide. ...Show more
Favourite Stories of Courageous Girls
by Louisa May Alcott; Brothers Grimm; L. M. Montgomery; L. Frank Baum; Hans Christian Andersen; E. Nesbit; Charlotte Brontë; Enid Blyton; Lewis Carroll; Hodgson Burnett; Frances
$14.99
AUD
Category: Reading & Writing
This wonderful anthology features the stories of some of the best-loved heroines in children's books. From Jo March who sells her hair to raise money for her family, to George's single-minded commitment to protecting her island in The Famous Five to Bobbie's quick-thinking action that prevents a train c rash in The Railway Children, these girls demonstrate courage beyond their years. Each of the 24 chapters contains an introduction about the courageous girl featured and a satisfying extract from the original book. These fictional heroines will inspire young readers with their stories of expectations defied, fears faced and obstacles overcome. This collection is also bound to tempt readers to discover these classic novels for themselves. Classic novels featured include Little Women, Anne of Green Gables, Five on a Treasure Island, The Railway Children, Jane Eyre, A Little Princess, Pollyanna and The Wizard of Oz, as well as beloved fairy tales from diverse cultures such as The Snow Queen, Kate Crackernuts and White Chrysanthemum. ...Show more
$29.99
AUD
Category: Classics, Fairy Tales & Treasuries | Series: Illustrated Story Collections
Containing ten classic fairy tales by authors such as the Brothers Grimm and Hans Christian Andersen, 'Usborne Illustrated Fairy Tales' includes stories such as 'The Frog Prince', 'Little Red Riding Hood' and 'The Swan Princess.'
$29.99
AUD
Category: Classics, Fairy Tales & Treasuries
Stories in this collection include: 'The Frog Prince', 'Hansel and Gretel', 'Tom Thumb', 'Little Red Riding Hood', 'Sleeping Beauty' and 'The Goose Girl'.