$29.99
AUD
Category: Jokes & Humour
From the bestselling author of Strayapedia comes the definitive dictionary of the year the world went to sh*t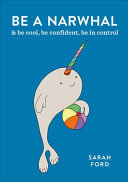 $9.99
AUD
Category: Jokes & Humour | Series: Be A... Ser.
A colorful gift book full of cute, hilarious and inspirational narwhal mantras.   Let Narwhal take you from the side lines and show you the true meaning of a successful life. He is always prepared to put in the hours whether nurturing his sea anemones or doing a big presentation to the reef. Fei sty and passionate he's no back seat driver, always bursting with ideas, from how to break the ice at parties, to how to tickle a fish. And when all around is in meltdown, he'll stay in control and bounce back with a cool head and a calm heart. ...Show more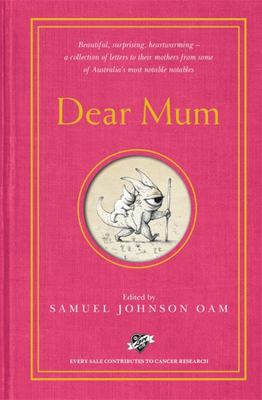 Dear Mum
by Samuel Johnson
$22.99
AUD
Category: Jokes & Humour
If you could tell your mum anything, what would it be? Samuel Johnson, Amanda Keller, Vika & Linda Bull, Guy Pearce, Elizabeth Tan, Rebecca Gibney, Peter Helliar, Clare Wright, Hilde Hinton, Gillian O'Shaughnessy, Adam Spencer, Brooke Davis, Lawrence Mooney, Patti Newton, Shane Jacobson, Julie Koh, Susie Youssef, Lehmo, Favel Parrett, Matilda Brown and many more ... A heartfelt, honest and very human book of letters that will make you smile and make you cry. It is the perfect gift for the mum in your life. And a reminder to tell them how you feel before it is too late.   ...Show more
F**k, Now There Are Two of You
by Adam Mansbach; Owen Brozman (Illustrator); Owen Brozman (Illustrator)
$17.99
AUD
Category: Jokes & Humour
Adam Mansbach famously gave voice to two of parenting's primal struggles in Go the F**k to Sleepand You Have to F**king Eat-the unrivalled pair of New York Times best sellers that ushered in a new era of radical honesty in humour books for parents. But what could possibly be left? Parents-new, old, exp ectant-of multiple children already knew the answer and Adam discovered it for himself by having two more kids, less than two years apart.F**k, Now There Are Two of Youis a loving monologue about the new addition to the family, addressed to a big sibling and shot through with Adam's trademark profane truth-telling. Gorgeously illustrated and full of unspoken sentiments channelled directly from the brains of parents worldwide, F**k, Now There Are Two of Youarticulates all the fears and frustrations attendant to the simple, maths-defying fact that two is a million more kids than one. As you probably know by now, you shouldn't read it to a child. ...Show more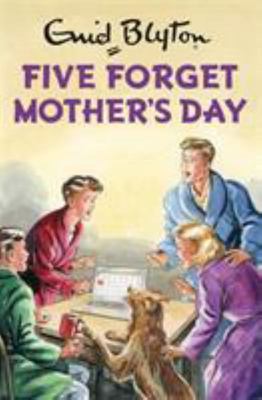 $19.99
AUD
Category: Jokes & Humour
Enid Blyton's books are beloved the world over and The Famous Five have been the perennial favourite of her fans. Now, in this new series of Enid Blyton for Grown-Ups, George, Dick, Anne, Julian and Timmy are keen to show Aunt Fanny how much she means to them. Join Julian, George, Dick, Anne and Timmy the dog as they try to celebrate Mother's Day with Aunt Fanny. George has past form in forgetting - not least her mum's birthday and Christmas presents - so tensions are running high even for the charged normality of their mother/daughter bond. But things go from bad to worse when Fanny comes to stay, with relations strained almost to breaking point. Can the Five save the day, and will Uncle Quentin get involved? ...Show more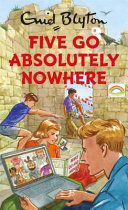 $19.99
AUD
Category: Jokes & Humour
'Ah! This is the dream!' says Julian one morning. 'With good old British common sense and community spirit like this, there's no reason that we couldn't exist on the island like this for the rest of our days!' What could possibly go wrong . . .? Anne has gathered Julian, Dick, George and, of course, T immy, together for a last nostalgic jaunt in the countryside together before grown-up responsibilities take the four cousins off in different directions. It's only natural that they find their way onto Kirrin Island for a look around, as this might be the last time they're here together as a group. They are planning just to spend the night there and come home the next day, perhaps with a little exploring in the dungeon for old time's sake. But that night they hear the country has gone into lockdown. They are not allowed to leave. With their usual resourcefulness, they are determined to make the best of it, and remain cheerful and healthy. As Anne keeps saying: They're lucky, really, to have all this countryside and fresh air at their disposal!   ...Show more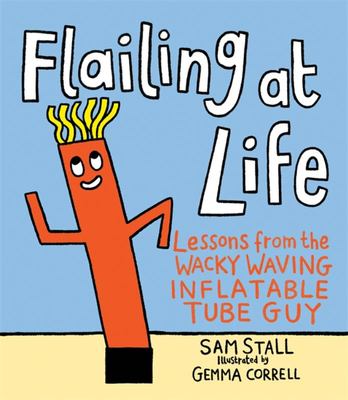 $22.99
AUD
Category: Jokes & Humour
Tired of flailing at life? Let Toby the Wacky Waving Inflatable Tube Guy guide you on your path to happiness and success.You've seen him everywhere: Toby the Tube Guy is the ubiquitous, happily flapping denizen of car dealerships and strip malls -- but it wasn't always that way. Before he was a househol d name, Toby struggled with the same personal and professional problems that so often vex his human friends. After a great deal of flailing around -- literally and figuratively -- he found the motivation to live life to the fullest (and wackiest). Over the course of his rise to fame, Toby has learned a lot about life, happiness, and what it takes to succeed. In Flailing at Life, he shares this knowledge for the first time, teaching you how to be your own biggest fan, how to avoid letting problems deflate you, and how to know when you're stretched too thin. As an added bonus, Toby's iconic wave is animated for full effect with a lenticular cover ...Show more
$19.99
AUD
Category: Jokes & Humour
Profane, affectionate, and radically honest, California Book Award-winning author Adam Mansbach's verses perfectly capture the familiar-and unspoken-tribulations of putting your little angel down for the night. In the process, they open up a conversation about parenting, granting us permission to admit our frustrations, and laugh at their absurdity. With illustrations by Ricardo Cortes, Go the F**k to Sleepis beautiful, subversive and pants-wettingly funny-a book for parents new, old and expectant. You probably should not read it to your children. ...Show more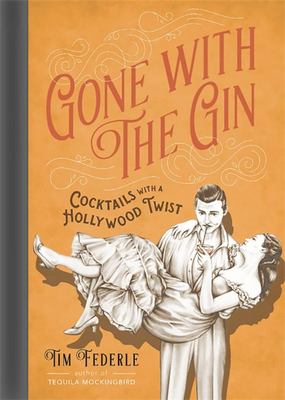 $19.99
AUD
Category: Jokes & Humour
From best-selling author Tim Federle of Tequila Mockingbird fame comes Gone with the Gin, the ultimate cocktail book for film buffs.   We know your type. You love the smell of napalm in the morning, you see dead people, and you're the king (or queen ) of the world. The perfect gift for silver screen a ficionados and a terrific twist on movie nights, Gone With the Gin includes 50 delicious drinks -- paired with winking commentary on history's most quotable films -- plus an all-star lineup of drinking games, movie-themed munchies, and illustrations throughout. Drinks include:   Fight Club Soda A Sidecar named Desire Ben-Hurricane Ti-tonic The Big Le-Brewski Monty Python and the Stoli Grail Bloody Mary Poppinsand more So go ahead, make my drink.   ...Show more
$29.99
AUD
Category: Jokes & Humour
From the bestselling author of AM I DOING THIS RIGHT? comes an honest, hilarious, entirely relatable illustrated guide to living life right. And wrong.  
$14.95
AUD
Category: Jokes & Humour | Series: Orca Echoes (Quality)
When grade-eight science-project time rolls around, J.J. Murphy skips the beakers and the papiermache and dives into research about jerks. And idiots. But mostly jerks. By his own estimation, his science project, "On a Scale from Idiot to Complete Jerk," is groundbreaking, exhaustive, highly scientific and seriously worthy of bonus marks. Beginning with the dawn of humankind and concluding conclusively with a very cool pie chart, the project dissects the elements of jerkosity through extensive case studies and scientific illustrations. It explores the who, what, when, why and how of jerks and, more important, peppers the lively research with sciencey-looking graphs and charts that reveal a lot about J.J., his family and friends, and the jerks of this world. ...Show more
$19.99
AUD
Category: Jokes & Humour
"A gem." -BuzzFeed   Even if you don't have a B.A. in English, tonight you're gonna drink like you do   From barflies to book clubs, Tequila Mockingbird is the world's bestselling cocktail book for the literary obsessed. Featuring 65 delicious drink recipes paired with wry commentary on history's m ost beloved novels, Tequila Mockingbird also includes bar bites, drinking games, and whimsical illustrations throughout. Drinks include:   The Pitcher of Dorian Grey Goose The Last of the Mojitos Love in the Time of Kahlua Romeo and Julep A Rum of One's Own Are You There, God? It's Me, Margarita Vermouth the Bell Tollsand more 2013 Goodreads Choice Award (Food & Cookbooks)Entertainment Weekly Great Gifts for Book LoversBookPage Best of 2013Clue on Jeopardy ...Show more