$28.99
AUD
Category: Picture Books
Why do we sleep? Do animals dream? Where is the oldest bed in the world? In this compendium of 5-minute true stories, you will travel to Ancient Egypt to explore the five beds of Tutankhamun, jet off into space to see how astronauts get ready for bed, and plunge underwater to learn how hibernating turtl es breathe through their bottoms. With up-to-the-minute, expert information and stunning illustrations, this book is the ultimate brainy bedtime companion for young children. ...Show more
$14.99
AUD
Category: Personal & Social Discussions | Series: A\Big Hug Book Ser.
The internet can be amazing - it helps you talk to friends and family that live far away, and you can also play games and learn all sorts of fun things. The internet can also be a bit like a puddle - there are some puddles that are fun to play in, but others are much too deep and aren't safe. It is impo rtant to stay in the right part of the internet. This series deals with emotive issues that children face in direct and gentle terms, allowing children's feelings and problems to be more easily shared and discussed with family and friends. Author Shona Innes is a qualified clinical and forensic psychologist with many years of experience assisting children. ...Show more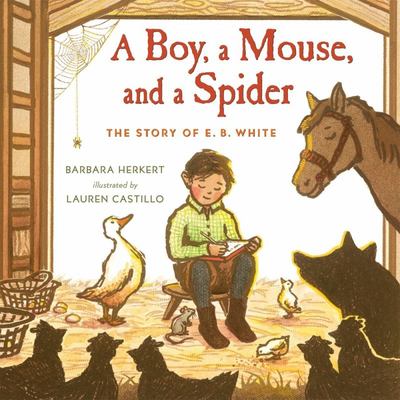 $29.99
AUD
Category: Picture Books
A lyrical biography of E. B. White, beloved author of Charlotte's Web and Stuart Little, written by Barbara Herkert and illustrated by Caldecott honoree Lauren Castillo. When young Elwyn White lay in bed as a sickly child, a bold house mouse befriended him. When the time came for kindergarten, an anxio us Elwyn longed for the farm, where animal friends awaited him at the end of each day. Propelled by his fascination with the outside world, he began to jot down his reflections in a journal. Writing filled him with joy, and words became his world. Today, Stuart Little and Charlotte's Web are beloved classics of children's literature, and E. B. White is recognized as one of the finest American writers of all time. A Christy Ottaviano Book ...Show more
$27.99
AUD
Category: Picture Books
A mother is a nest, a mirror, a moon. The baby sees their mother in every aspect of their day. As the pages go by, the child grows. The mother who was a refuge becomes a road, a story, and a show. On the final page, the child is ready to take their first steps. This unique story looks through the baby's eyes for an unexpected and affecting picture of parents and home--shown through bright, contemporary illustrations and special inks. ...Show more
$24.99
AUD
Category: Personal & Social Discussions
Sadness has come to live with me and I am building it a shelter. I am building a shelter for my sadness and welcoming it inside. A small boy creates a shelter for his sadness, a safe space where Sadness is welcome, where it can curl up small, or be as big as it can be, where it can be noisy or quiet, o r anything in between. The boy can visit the shelter whenever he needs to, every day, sometimes every hour, and the two of them will cry and talk or just sit, saying nothing. And the boy knows that one day Sadness may come out of the shelter, and together they will look out at the world, and see how beautiful it is. A poignant and heart-warming picture book exploring the importance of making space and time for our own griefs, small or large, sensitively visualized with David Litchfield's stunning illustration. Anne Booth was inspired to write this book by the words of Etty Hillesum, a Holocaust victim who wrote: 'Give your sorrow all the space and shelter in yourself that is its due, for if everyone bears grief honestly and courageously, the sorrow that now fills the world will abate. But if you do instead reserve most of the space inside you for hatred and thoughts of revenge-from which new sorrows will be born for others-then sorrow will never cease in this world. And if you have given sorrow the space it demands, then you may truly say: life is beautiful and so rich.' (Esther 'Etty' Hillesum (15 Jan 1914 - 30 Nov 1943) ...Show more
$14.99
AUD
Category: Picture Books
When a little old lady can't stand her tiny house any longer, a wise old man gives her some strange advice... And soon her house is feeling smaller than ever, with a hen, a goat, a pig, and even a cow trampling all over her kitchen! But the wise old man has one piece of advice still to give and may yet be able to solve the little old lady's problems. Adapted from a classic folktale, A Squash and a Squeeze was the very first picture book by Julia Donaldson and Axel Scheffler, before they went on to become international stars for their beloved picture books, including The Gruffalo and Room on the Broom. Long out of print in the US, A Squash and a Squeeze is back and ready to be discovered by a new generation of readers. ...Show more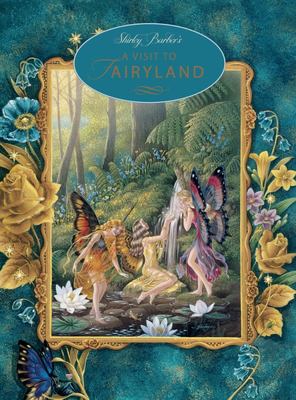 $16.99
AUD
Category: Picture Books
A charming fairytale original to Shirley Barber about a brother and sister who slip through the little green door at the base of the willow tree and into Fairyland.
$16.99
AUD
Category: First Nations Voices
More than just an alphabet book, this title uses the letters A-Z as a framework to tell us about growing up on a mission in northern New South Wales. It is a first alphabet book with an Aboriginal theme and describes daily routines and incidents in and around the mission - including billycart racing and yabby fishing. Ages 2+. ...Show more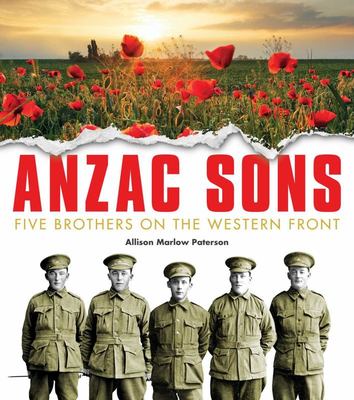 $14.99
AUD
Category: Picture Books | Series: Australia Remembers Ser.
In the years of 1914-1918 over 330,000 Australians served their country in a war far from their homeland, more than 60,000 of them die. Five of these Australians were brothers; three of them were destined to never return to the home they loved. The Great War brought enormous sorrow to families all over the world. In Australia there were few who escaped the fear, nor the tragedy. This is the story of the Marlow brothers. This powerful children's book brings their story to life for future generations. It is a tragic tale of mateship, bravery and sacrifice; a heartbreaking account of a family torn apart by a devastating war. It is a pledge to never forget. Based on the original title Anzac Sons (9781922132796), this important children's book compiled by the granddaughter of a surviving brother tells the true story of brothers'' service, the impact on the family and community and weaves through the facts and history of the Great War and battles. Combining beautiful prose and imagery including photographs, maps, letters and facts, the book will reach children of a variety of ages. Children, teachers and parents can read the letters her ancestors wrote from the trenches, walk in their footsteps and remember all those who have served throughout the generations to defend our freedom and our way of life. ANZAC Sons (the children's edition) truly is a remarkable and inspirational book that will transport younger readers from all ages into the hearts and minds of five brothers who served their country and, together with their fellow comrades, inspired a nation. ...Show more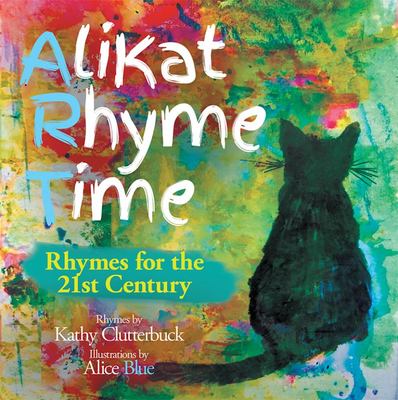 $24.95
AUD
Category: Picture Books
We, Alice (Art) and Kathy (Rhymes), AliKat, are both teachers with lots of extras accumulated along the way. Fortunately, in 2017 we were brought together while teaching in the beautiful city of Brisbane, Australia .Tuesday's were poetry days when Kathy would often be scrambling around researching rhyme s age appropriate (3-6 years) for the children. Regularly resorting to scribbling down her own ideas before class began. Alice would then continue with an art lesson using the children's visual interpretations of images the words had provided.It is in witnessing the delight and progress of the children using this fun, non-fail form of expression and learning and the lack of 21st century resources ("Mary had a Little Lamb" was written in the 1800's) that has driven us to create AliKat Rhyme Time. ...Show more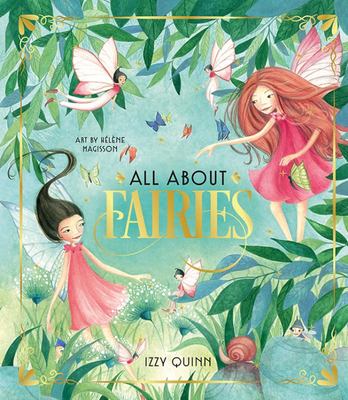 $24.99
AUD
Category: Picture Books
Flit through the fascinating world of fairies and discover everything there is to know about these fabulous creatures. What do fairies really look like? Where can you find them? What do they eat? In the follow-up to Izzy Quinn's bestselling All About Mermaids, everything you ever wanted to know about fa iries is revealed. Expertly illustrated by Hélène Magisson, All About Fairies will enchant fairy enthusiasts of any age, and all those who are drawn to a little dusting of magic.   ...Show more
$14.99
AUD
Category: Personal & Social Discussions
No matter how you start your day, What you wear when you play, Or if you come from far away, All are welcome here. Follow a group of children through a day in their school, where everyone is welcome. A school where children in patkas, hijabs, baseball caps and yarmulkes play side by side. A school w here students grow and learn from each other's traditions. A school where diversity is a strength. Warm and inspiring, All Are Welcome lets young children know that no matter what, they have a place, they have a space, and they are welcome in their school. Engaging lyrical text and bright, accessible illustrations make this book a must for every child's bookshelf, classroom and library. ...Show more