$29.99
AUD
Category: Mind, Body, Spirit
Ten years ago, Sarah Prout walked away from an abusive marriage with two suitcases, two kids, and $30,000 in debt. Today she is happily married, running a million-dollar business and helping people around the world achieve the life of their dreams. She credits her success to manifesting and the law of a ttraction - the belief that thinking positive or negative thoughts attracts positive or negative experiences into your life. Prout's message is simple: when you choose to guide your emotions, the Universe will show up and support you to find success, love and happiness. Dear Universe first contains 100 mini-meditations to help readers rise above negative feelings like anger, loneliness or powerlessness. Then they're invited to aim for a love-based word from a second set of 100 meditations that focus on positive emotions like feeling abundant, devoted, inspired or passionate. It's an invitation to call upon the energy of the Universe and manifest your own reality: a combination of practical guidance, soulful exercises and nuggets of wisdom. Sarah believes that anyone can create the life of their wildest dreams and control their destiny, and she shows readers how to begin that journey with simple steps and mini-meditations to manifest a life they love. ...Show more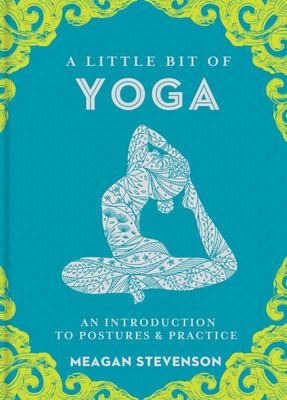 $14.99
AUD
Category: Mind, Body, Spirit | Series: A\Little Bit Of Ser.
In the popular "Little Bit of" series: a fresh, accessible introduction to the postures and practice of yoga. Although it is an age-old practice originating in India, yoga is still embraced by many as a means of enhancing physical, mental, and spiritual health. Not only does it calm and strengthen, bu t yoga can improve flexibility and mental clarity through deep breathing and poses. This accessible introduction presents the history and philosophy of the form, along with basic poses--including Adho Mukha Svanasana/"Downward Facing Dog," Virabhadrasana/"Warrior," and Vrksasana/"Tree"--and advice on incorporating them into a daily exercise program. ...Show more
$12.99
AUD
Category: Mind, Body, Spirit | Series: The\Little Book Of... Ser.
The Little Book of Astrology is an accessible introduction to everything you need to enhance your life using astrology. On Twitter and Instagram you will have no doubt seen memes poking fun at everyone's signs - but do you know what they really mean? The Little Book of Astrology breaks down each of th e 12 sun signs, covering their traits, good and bad points, and attitudes to love, life and work. Each sign is explored in a clear and simple way - and perfect for anyone who wants to know more about the symbols, elements, qualities, birthstones and more about each sign. ...Show more
$14.99
AUD
Category: Mind, Body, Spirit
Discover Buddhism with the world's most revered spiritual leaderThis jewel of a book offers the core teachings on Buddhism applicable in daily life from His Holiness the Dalai Lama. This is a classic timeless collection of advice and teachings about the importance of love and compassion, individual resp onsibility and awareness of the problems in everyday life. Whoever you are, whatever your beliefs, the Dalai Lama?s words have the power to calm and inspire. ...Show more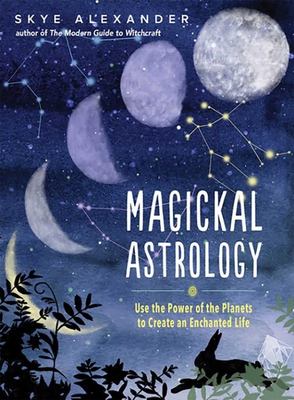 $24.99
AUD
Category: Mind, Body, Spirit
Magickal Astrology shows you how to use cosmic forces to enhance your personal growth and magickal work. In addition to providing a historic overview of astrology's impact on architecture, the body, music, and language, the book includes a thorough explanation of how to assess your birth chart and infor mation on working with planetary cycles, transits, lunar energies, eclipses, and more. Chapters include: * Magick and the Astrological Elements * Working with the Elements in Rituals * Your Magick Toolbox * Working with Solar and Lunar Energies * Planetary Powers * Magickal Botanicals * Crystals and Gemstones * Timing Magick Work * Predicting the Future with Astrology Offers numerous ideas and inspiration for incorporating star power in rituals, celebrations, and everyday life. ...Show more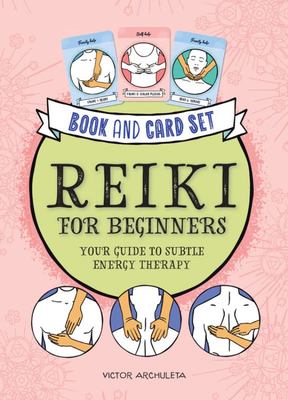 $24.99
AUD
Category: Mind, Body, Spirit | Series: Press Here! Ser.
Press Here Reiki for Beginners Book and Card Deck presents the 30 traditional Reiki hand positions--12 for self-help (practicing on yourself) and 12 for family-help (practicing on others)--that provide calm, soothing comfort that may help to relieve pain, stress, and anxiety and offer reassurance and su pport for physical and mental disease. In addition to an introduction and a description of the basic principles and benefits of Reiki, the book is organized into three ailment category sections, which allow the reader to access it in three different ways: by location, body system, and chakra.Ailments by Location (head/neck, chest, upper abdomen, pelvis, legs/feet)--Sometimes we have discomfort or disease in a particular part of our body and don't really know the cause or source of these issues. By following a protocol that uses hand positions associated with particular locations in the body, we can begin to address some of these issues.Ailments by Body System (immune, circulatory, gastrointestinal, respiratory, muscular and skeletal, endocrine, nervous)--By following a protocol that uses hand positions associated with particular imbalances in one or more of these systems, we may begin to address some of the issues caused by stress or injuries acquired in our daily life.Ailments by Chakra (root, sacral, solar plexus, heart, throat, third eye, crown)--These seven energy centers flow from the top of the head to the base of the spine and are associated with certain characteristics (for example, security, vulnerability, and trust). By following a protocol that uses hand positions associated with imbalances in one or more of these energy centers, we can begin to address some of these imbalances. The Press Here series offers contemporary takes on traditional hands-on healing practices for a new generation of practitioners. These introductory guides feature easy-to-access organization, clear instructions, and beautiful illustrations of each technique. Other Press Here topics include massage, reflexology, and acupressure. ...Show more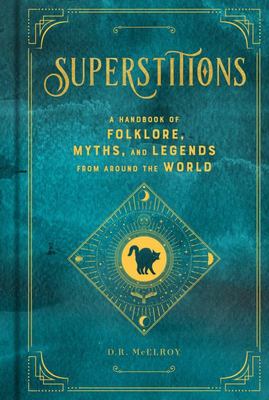 $29.99
AUD
Category: Mind, Body, Spirit | Series: Mystical Handbook Ser.
Superstitions: A Handbook of Folklore, Myths, and Legends from Around the World is your definitive reference to the history of superstitions, traditions, myths, and folklore from around the world.
$19.95
AUD
Category: Mind, Body, Spirit | Series: Toltec Wisdom Ser. | Reading Level: General Adult
With over 10 years on The New York Times bestseller list, and nearly 7 million copies in print, The Four Agreements continues to top the bestseller lists. In The Four Agreements, don Miguel Ruiz reveals the source of self-limiting beliefs that rob us of joy and create needless suffering. Based on ancie nt Toltec wisdom, The Four Agreements offer a powerful code of conduct that can rapidly transform our lives to a new experience of freedom, true happiness, and love.   ...Show more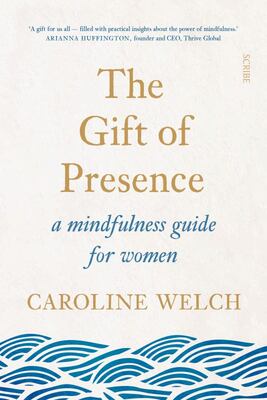 $29.99
AUD
Category: Mind, Body, Spirit
A practical, user-friendly guide for women seeking focus and calm in the midst of life's storms. Overwhelmed by the demands of family, work, and multiple responsibilities, many women find themselves feeling scattered and distracted. In this eye-opening book, co-founder and CEO of the Mindsight Institut e, Caroline Welch, takes readers on a mindfulness journey to help them de-stress and cultivate inner peace. According to Welch, you do not need countless hours sitting in silence to be more present in your life -- the key is to practice mindfulness wherever you are and whenever you can. The Gift of Presenceguides readers in developing four innate abilities we all possess that will allow us to become more resilient and centred in our lives -- even when life is throwing all that it has at us: Presence:the ability to remain firmly in the present moment -- to be fully aware of what's happening as it's happening. Purpose:the personal meaning that gets us going and gives direction to our lives. Pivoting:an openness to change that allows you to switch direction if that is what is needed. Pacing:the awareness that it is impossible to do everything we want or need to do all at once; the ability to take it life one step at a time. This life-changing book reveals that you already hold in your hands the keys to a more harmonious life -- you simply need to look within. ...Show more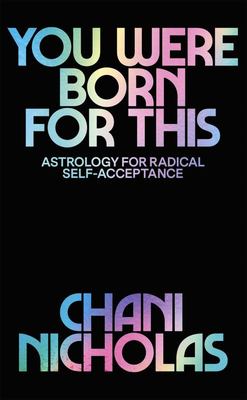 $22.99
AUD
Category: Mind, Body, Spirit
NEW YORK TIMES BESTSELLER From beloved astrologer Chani Nicholas comes an essential guide for radical self-acceptance. Your weekly horoscope is merely one crumb of astrology's cake. In her first book You Were Born For This, Chani shows how your birth chart--a snapshot of the sky at the moment you too k your first breath--reveals your unique talents, challenges, and opportunities. Fortified with this knowledge, you can live out the life you were born to. Marrying the historic traditions of astrology with a modern approach, You Were Born for This explains the key components of your birth chart in an easy to use, choose your own adventure style. With journal prompts, reflection questions, and affirmations personal to your astrological makeup, this book guides you along the path your chart has laid out for you. Chani makes the wisdom of your birth chart accessible with three foundational keys: The First Key: Your Sun (Your Life's Purpose) The Second Key: Your Moon (Your Physical and Emotional Needs) The Third Key: Your Ascendant and Its Ruler (Your Motivation for Life and the Steersperson of Your Ship) Astrology is not therapy, but it is therapeutic. In a world in which we are taught to look outside of ourselves for validation, You Were Born for This brings us inward to commit to ourselves and our life's purpose. --Los Angeles Magazine ...Show more
Items per page:
1 - 10 of 10