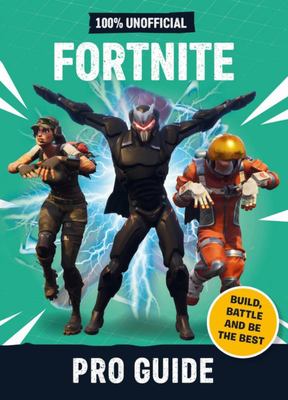 $16.99
AUD
Category: Fortnite | Series: 100% Unofficial Fortnite Guides
The 100% Unofficial Fortnite Essential Pro Guide will take you to the next level of Fortnite game play. Inside, you'll find out how to build and edit quickly and effectively, outbuilding your enemies by following step-by-step instructions to create amazing bases and traps to help you secure those all-im portant Victory Royales.But this book isn't all about serious building and combat, you'll also find out how to express yourself with the most stylish emotes and skins and you can even find out more about Fortnite pets - the best back blink accessory on the map!With all this and more crammed inside these pages, you'll soon be on your way to becoming a Fortnite pro! ...Show more
$22.99
AUD
Category: Hobbies & Interests
In 365 Days of Art in Nature, Lorna Scobie, invites the reader to take a closer look at the natural world - whether that's outside on location, or inside their own home - reminding us all that regardless of whether we live in the city or the countryside, wildlife is just on our doorstep.   Observe the s low, constant pace of the nature that surrounds you every day, and use it to inspire you in your art and creativity. Activities may include visiting a particular tree four times in the year and drawing it. How has it changed? Study the colors you find in autumn leaves. Explore drawing them in different materials.   Featuring nature-inspired quotes, breakaway activities to get you outdoors and plenty of supportive prompts and tips, this book will spark your imagination and help you to open your eyes and appreciate the natural beauty in our world. ...Show more
$14.99
AUD
Category: Young Adult | Series: Countdown to Disaster
Brad has fallen into the lion enclosure, and the big cats are hungry! Charith takes the wheel of an out-of-control bus after an explosion. Iresha hears strange noises... from beneath the seabed. Daniel crawls into a waste crusher after a building collapseand then it gets switched on. Tak's class goes on an excursion to an army base and now an experimental military robot is hunting them. Jack Heaths next 10 nail-bitingly dangerous short stories will fascinate and terrify during each full 40-minute count down, as the dangerous situations play out right down to the last crucial moment. Who will live and who will die? Forty minutes of danger, in 40 minutes* of reading time! *Based on average reading speed. ...Show more
$28.99
AUD
Category: Picture Books
Why do we sleep? Do animals dream? Where is the oldest bed in the world? In this compendium of 5-minute true stories, you will travel to Ancient Egypt to explore the five beds of Tutankhamun, jet off into space to see how astronauts get ready for bed, and plunge underwater to learn how hibernating turtl es breathe through their bottoms. With up-to-the-minute, expert information and stunning illustrations, this book is the ultimate brainy bedtime companion for young children. ...Show more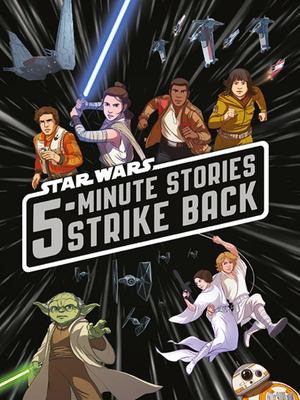 $24.99
AUD
Category: Junior Fiction/Lower Primary | Series: Star Wars Ser.
Blast off into hyperspace with an all-new collection of twelve action-packed retellings that span the entire Star Wars saga - including two tales from Star Wars: The Last Jedi. Each of these exciting stories can be read in just five minutes - perfect for galactic adventures at lightspeed!
$14.99
AUD
Category: Young Adult | Series: Countdown to Disaster
10 stories. 10 dangerous situations. 10 brave kids. 50 minutes to escape. Bobby wakes up somewhere dark, cold, and enclosed. Has he been buried alive, or is something else going on? Ella's trapped in quicksand, and sinking fast. Will she escape, or will one of the predators roaming the jungle find her f irst? Kelsey has infiltrated a top-secret science lab, where a giant remote-control crocodile is being prepared to attack the city... Jack Heath's ten more nail-bitingly dangerous short stories will fascinate and terrify during each full 50-minute countdown, as the dangerous situations play out right down to the last crucial moment. 50 minutes of danger, in 30 minutes* of reading time! *Based on average reading speed ...Show more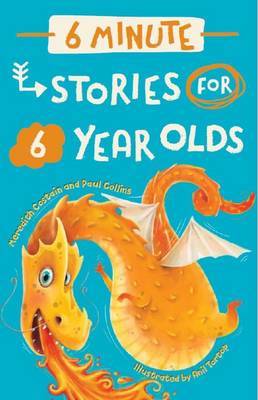 $14.99
AUD
Category: Junior Fiction/Lower Primary
An ice-cream-eating dinosaur, a big, bad smell, a lifesaving dog, zombies playing soccer, a ghost in the garden, pets who get lost and found again, trouble with losing a tooth, seven helpful robots, a knight-slaying dragon, and much, much more in this collection of six-minute stories.
$14.99
AUD
Category: Personal & Social Discussions | Series: A\Big Hug Book Ser.
The internet can be amazing - it helps you talk to friends and family that live far away, and you can also play games and learn all sorts of fun things. The internet can also be a bit like a puddle - there are some puddles that are fun to play in, but others are much too deep and aren't safe. It is impo rtant to stay in the right part of the internet. This series deals with emotive issues that children face in direct and gentle terms, allowing children's feelings and problems to be more easily shared and discussed with family and friends. Author Shona Innes is a qualified clinical and forensic psychologist with many years of experience assisting children. ...Show more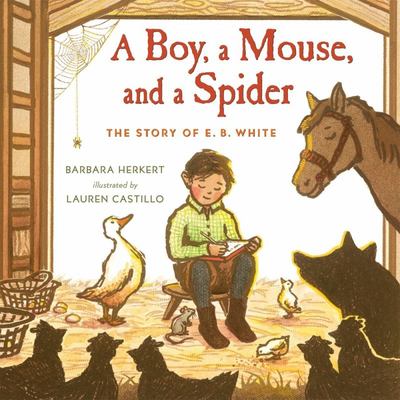 $29.99
AUD
Category: Picture Books
A lyrical biography of E. B. White, beloved author of Charlotte's Web and Stuart Little, written by Barbara Herkert and illustrated by Caldecott honoree Lauren Castillo. When young Elwyn White lay in bed as a sickly child, a bold house mouse befriended him. When the time came for kindergarten, an anxio us Elwyn longed for the farm, where animal friends awaited him at the end of each day. Propelled by his fascination with the outside world, he began to jot down his reflections in a journal. Writing filled him with joy, and words became his world. Today, Stuart Little and Charlotte's Web are beloved classics of children's literature, and E. B. White is recognized as one of the finest American writers of all time. A Christy Ottaviano Book ...Show more
$29.99
AUD
Category: Fantasy & Sci Fi | Series: A Court of Thorns and Roses
Sarah J. Maas's sexy, richly imagined A Court of Thorns and Roses series continues with the journey of Feyre's fiery sister, Nesta.Nesta Archeron has always been prickly – proud, swift to anger and slow to forgive. And since the war – since being made High Fae against her will – she's struggled to forge t the horrors she endured and find a place for herself within the strange and deadly Night Court. The person who ignites her temper more than any other is Cassian, the battle-scarred, winged warrior who is there at Nesta's every turn. But her temper isn't the only thing Cassian ignites. And when they are forced to train in battle together, sparks become flame. As the threat of war casts its shadow over them once again, Nesta and Cassian must fight monsters from within and without if they are to stand a chance of halting the enemies of their court. But the ultimate risk will be searching for acceptance – and healing – in each other's arms. ...Show more
$19.99
AUD
Category: Fantasy & Sci Fi | Series: A Court of Thorns and Roses
THE INSTANTNEW YORK TIMESBESTSELLER Perfect for fans of Kristin Cashore and George R.R. Martin, this first book in a sexy and action-packed new series is impossible to put down! When nineteen-year-old huntress Feyre kills a wolf in the woods, a beast-like creature arrives to demand retribution for it. Dragged to a treacherous magical land she only knows about from legends, Feyre discovers that her captor is not an animal, but Tamlin--one of the lethal, immortal faeries who once ruled their world. As she dwells on his estate, her feelings for Tamlin transform from icy hostility into a fiery passion that burns through every lie and warning she's been told about the beautiful, dangerous world of the Fae. But an ancient, wicked shadow over the faerie lands is growing, and Feyre must find a way to stop it . . . or doom Tamlin--and his world--forever. ...Show more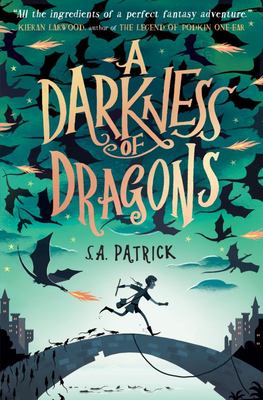 $14.99
AUD
Category: Middle Grade/Upper Primary | Series: Songs of Magic
After playing a forbidden spell-song to save a village from rats, 12-year-old piper Patch Brightwater is thrown in jail. But there he meets Wren a noble girl under a rat-shaped curse and together they befriend Barver, a fearsome dracogriff, and set off on a grand adventure filled with sorcerers, dragons , bandits and one very deadly enemy. ...Show more