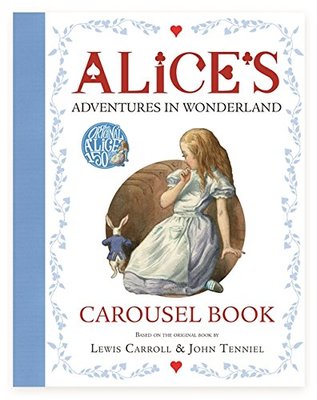 $32.99
AUD
Category: Pop Ups
A fabulous book that opens out into a carousel shape, showing Alice's Adventures in Wonderland in six enchanting 3-dimensional scenes. Using original artwork by Sir John Tenniel and an abridged version of Lewis Carroll's original text, this is a delightful introduction to the story for younger readers. Peep into the story as Alice falls down the rabbit hole, grows and shrinks, meets the Cheshire Cat, joins the Mad Hatter's Tea Party, plays croquet with the Duchess, and attends the trial of the Knave of Hearts ...Show more
$95.00
AUD
Category: Pop Ups
A 3D masterpiece celebrating Harry Potter's Hogwarts School of Witchcraft and Wizardry from New York Times best-selling pop-up engineer Matthew Reinhart. Harry Potter: A Pop-Up Guide to Hogwarts is an exhilarating, interactive guide to the iconic school of witchcraft and wizardry. This book features sp ectacular pop-up re-creations of key locations inside and outside Hogwarts castle, and it opens flat to form a pop-up map of the castle and its grounds - including the Quidditch pitch, the Forbidden Forest, and beyond. In addition to large pops on each spread, numerous mini-pops will bring to life beloved elements from the Harry Potter films, such as the Marauder's Map and the Flying Ford Anglia. Each pop will include insightful text about Hogwarts as seen in the films, making for a must-have collectible for fans of the Wizarding World. ...Show more
$29.99
AUD
Category: Pop Ups
Discover a world of extraordinary beasts, where Cyclops storm in Ancient Greece and the fearsome Ushi-Oni haunts the coast of Japan. Open the pages to unleash 15 incredible pop-up monsters ... if you dare. From the award-winning creator of My First Pop-Up Dinosaurs comes a second striking pop-up treasur y. With Owen Davey's irresistibly stylish illustrations, this exploration of mythological monsters is perfect for those who love the fantastical.   ...Show more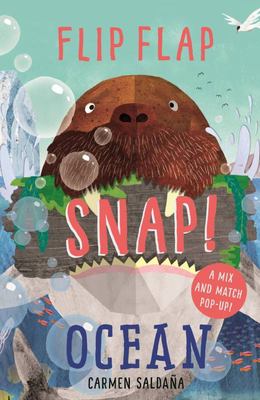 $19.99
AUD
Category: Pop Ups | Series: Flip Flap Snap
Whoever heard of a sh-urtle? Or how about a wal-ish? Flip the flaps to come up with fun combinations that put a new tw ist on learning about ocean creatures - but watch out, these animals bite! With rhyming non-fiction text, fun facts, fantastic pop-ups and beautiful artw ork from Carmen Saldana these b ooks are sure to raise a few giggles. Contents list: Shark Turtle Clow nfish W alrus Anglerfish ...Show more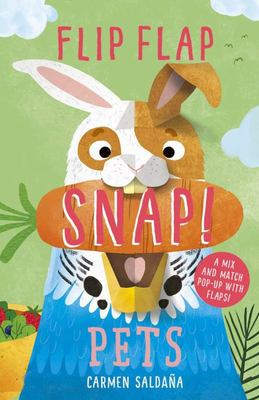 $19.99
AUD
Category: Pop Ups | Series: Flip Flap Snap
Whoever heard of a kuppy? Or how about a radgie? Flip the flaps to come up with fun combinations that will put a new twist on learning about favourite pets. With rhyming non-fiction text, fun facts, fantastic pop-ups and
$14.99
AUD
Category: Pop Ups | Series: Pop Ups | Reading Level: Children's - Kindergarten, Age 5-6
Wander through the delightful pages to discover the pre-historic world buzzing with life in this busy pop-up book. Illustrations are brought to life in a riot of color and details as you turn each page to see a 3-dimensional scene emerge. Learn about dinosaurs and see them pop-up and move!
$14.99
AUD
Category: Pop Ups | Series: Pop Ups
Make your way through the beautiful garden, see the butterflies and flowers pop-up from the book. Children will be fascinated by the artwork and the many surprises this title has to offer. Amazing artwork, incredible paper engineering and an fascinating journey through the garden combine to make an irr esistible gift book which will make a substantial gift. ...Show more
Pop-Up Volcano
by Fleur Daugey, Bernard Duisit
$35.00
AUD
Category: Pop Ups
Have you ever wondered how volcanoes are formed? Did you know that there are different types of eruptions? Pop-Up Volcano! tells you everything you've always wanted to know about volcanoes with fact-packed text--and pop-ups! Discover the science behind volcanic eruptions; what happens when magma meets w ater; the kinds of creatures that make their homes next to these mountains of fire; and what the Hawaiian goddess Pele has to do with all of this.This fascinating book features detailed illustrations and stunning paper engineering for amateur volcanologists and nature lovers. Readers will delve deep beneath the surface of our planet, witnessing some of the most devastating moments in recorded history, including a mysterious volcanic eruption that occurred during the Middle Ages and the eruption of Mount Vesuvius outside Pompeii almost two thousand years ago. ...Show more
$14.99
AUD
Category: Pop Ups | Series: Pop-Ups Ser.
Little children will love this magical retelling of the classic fairy tale, with fantastic pop-ups, all stunningly illustrated by George Ermos. Discover the secret tower, see Sleeping Beauty prick her finger on the spindle, follow the prince's journey through the enchanted wood to wake the princess. Stu nning pop-ups to bring the story to life. The pop-ups include Sleeping Beauty pricking her finger on the spindle, the thorns growing up around the castle and Sleeping Beauty waking from her hundred year sleep. A fantastic book to share with small children. The next in the fairytale pop-up series following on from the success of Usborne's Pop-Up Cinderella. ...Show more
$45.00
AUD
Category: Pop Ups | Series: Oz | Reading Level: 4-8
Robert Sabuda has created a resplendent pop-up version of The Wonderful Wizard of Oz to celebrate the 100th anniversary of the original publication. This glorious edition is told in a shorter version of L. Frank Baum's original text, with artwork in the style of W. W. Denslow. With sparkling touches of colored foil and Emerald City eyeglasses, this classic tale is certain to find an honored place on the family bookshelf. ...Show more

$29.99
AUD
Category: Pop Ups
It's almost time for the grand opening of the Tree House Hotel. The squirrels have been very busy putting up decorations and preparing a delicious feast and huge fireworks display! Two young guests, Kenny Kitten and Betty Bunny, are so excited about staying at the brand-new Tree House Hotel. But then Ke nny goes missing! Can Betty find him before the grand feast begins? Read the story, pop up the hotel and press out the play pieces for hours of fun! A brilliant new story and pop-up play set from paper-engineer extraordinaire Maggie Bateson, with illustrations from Karen Wall - perfect for fans of Sylvanian Families! ...Show more
Items per page:
1 - 11 of 11