$49.99
AUD
Category: Photographic | Series: Jonglez Photo Bks.
Barren red deserts dotted with post-colonial ghost towns, dilapidated inner city factories, discarded country homesteads and a succession of dormant, soot-filled power stations are just a handful of the desolate, yet visually rich narratives that form part of the abandoned Australia landscape. Digging b eneath the sun-baked soil, Shane Thoms uncovers the modern ruins scattered over this arid continent and reveals a series of beautifully broken abodes hiding in the crevices of the Great Southern Land. Whispering of both long-gone happy family moments and human darkness, of working lives and the everyday pursuits of living, these atmospheric scenes allow us to reconstruct the stories of the past. Prompting conversations about a growing, diverse country with a complicated history, these abandoned places both connect as well as contrast the past and the present and chronicle the hidden remnants of the evolving Australian story. ...Show more
$39.99
AUD
Category: Photographic
A visual adventure of Wes Anderson proportions, authorized by the legendary filmmaker himself: stunning photographs of real-life places that seem plucked from the just-so world of his films, presented with fascinating human stories behind each façade.   Accidentally Wes Anderson began as a personal tra vel bucket list, a catalog of visually striking and historically unique destinations that capture the imagined worlds of Wes Anderson.   Now, inspired by a community of more than one million Adventurers, Accidentally Wes Anderson tells the stories behind more than 200 of the most beautiful, idiosyncratic, and interesting places on Earth. This book, authorized by Wes Anderson himself, travels to every continent and into your own backyard to identify quirky landmarks and undiscovered gems: places you may have passed by, some you always wanted to explore, and many you never knew existed.   Fueled by a vision for distinctive design, stunning photography, and unexpected narratives, Accidentally Wes Anderson is a passport to inspiration and adventure. Perfect for modern travelers and fans of Wes Anderson's distinctive aesthetic, this is an invitation to look at your world through a different lens.   ...Show more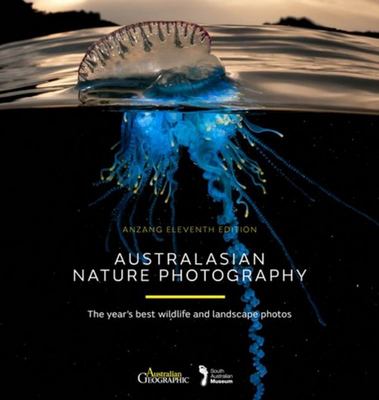 $29.99
AUD
$34.95
(14% off)
Category: Photographic | Series: Australasian Nature Photography Bks.
The bioregion of Australia, New Zealand, Antarctica and New Guinea possesses a unique natural heritage stretching back 50 million years to the break-up of Gondwana. This annual photo competition focuses on this extraordinary legacy by encouraging photography of the regions nature and landscape and promo ting its special values. This 116 page hard cover book features the very best of the more than 1400 entries received in 2014, covering wildlife, sea creatures, flora and landscapes, a junior section plus a thought provoking section on human impacts. ...Show more
$35.00
AUD
Category: Photographic | Series: Fifty Places Ser.
Mankind has plied the waves of the ocean since the dawn of recorded time, seeking sustenance, riches and adventure. "Fifty Places To Sail Before You Die" maps out some of the world's great sailing venues, as shared by both champion racers and celebrated adventurers. Venues range from clubby New England ports like Newport to the hair-raising passage around Cape Horn to idyllic island retreats like Mopelia. In addition to colourful descriptions of the sailing spots and anecdotes from some of the world's greatest sailors, "Fifty Places To Sail Before You Die" will include brilliant photographs and enough information to help would-be sailors chart their own adventure in these areas. ...Show more
$49.99
AUD
Category: Photographic
From deserts to hidden corners of busy cities, quiet mountain tops to caves submerged deep underground, this book is a spectacular tour of human history.   Archaeological sites tell a story spanning thousands of years, and the ones in this book range from the well-known to hidden gems, handpicked for th eir desirability as destinations. From the Abu Simbel twin temples in Egypt that commemorate Pharaoh Ramesses II and his queen Nefertari to the Nazca Lines in Peru that feature large geoglyphs in the desert soil, this book is a striking tour through human history.   Great Sites of the Ancient World is a journey through the most remarkable archaeological sites the world has to offer. It serves as both a dazzling spectacle and travel inspiration, making it perfect for armchair travellers and world adventurers alike. Each site features stunning photographs accompanied by essential information and a lively, expert text that brings each location to life.   ...Show more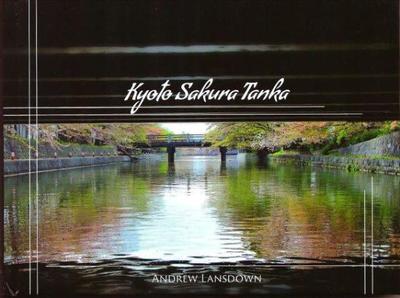 $26.99
AUD
Category: Photographic
This unique book takes readers on a fascinating journey through Japan's heartland, introducing them to subjects ranging from birds, bamboos and blossoms to omikuji, origami and shishiodoshi, in settings ranging from canals and gardens to castles and temples. All the poems are written in a form traditio nal to Japan, an ancient poetic form known as tanka (or waka). Kyoto Sakura Tanka is Andrew Lansdown's fifteenth published collection of poetry and his first published collection of photography. ...Show more
$29.99
AUD
Category: Photographic
Acclaimed photographer Georgianna Lane chronicles the flower markets, gardens, and floral boutiques of London London in Bloom showcases the floral abundance of the English capital's extraordinary parks, gardens, florists, and flower markets. In this companion to her popular books Paris in Bloom and New York in Bloom, Georgianna Lane takes us on a romantic floral tour of London, juxtaposing luscious blooms with intricate floral details found in the city's iconic architecture. The book also includes a detailed list of recommended parks, gardens, markets, and floral designers; a spring tour of blossoms and blooms; a field guide of common spring-blooming trees and shrubs; and step-by-step instructions for creating a London-style bouquet. For flower lovers and Anglophiles alike, London in Bloom offers a unique and irresistible view of London. ...Show more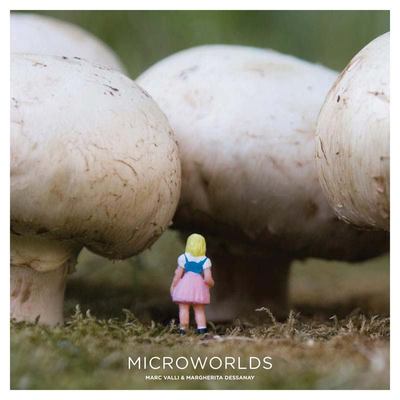 Microworlds
by Margherita Dessanay
$32.99
AUD
Category: Photographic
Miniatures make us relive the world from the perspective of our childhood, a time when the world was populated by toys and figurines. Miniaturized worlds seethe with narrative potential, intricate story lines, suspense. They offer a disquieting experience of distance, and artists often use it to explore very contemporary feelings of alienation, displacement and estrangement. This book reveals how all kinds of visual artists (contemporary artists, street artists, photographers and even product designers) are using miniatures and miniaturized worlds in order to create startling situations and memorable images. The small people and small worlds featured give us a new sense of perspective, transporting us to a new dimension where we can find enchanted new cities, where people make homes out of pumpkins or go diving into breakfast bowls. Microworlds is a fascinating collection of images for anyone intrigued by these miniature, imagined worlds.About the author:Marc Valli is the co-founder of retail and book-selling company Magma in the UK, and of visual art magazines Graphic and Elephant. He is the author of RGB (Reviewing Graphics in Britain) as well as a large body of unpublished fiction. Margherita Dessanay was born in Sardinia and graduated in Art History at the University of Cagliari, before finishing an MA in Contemporary Art Theory at Goldsmith's College. Now established in London, she is one of the editors of Elephant magazine. ...Show more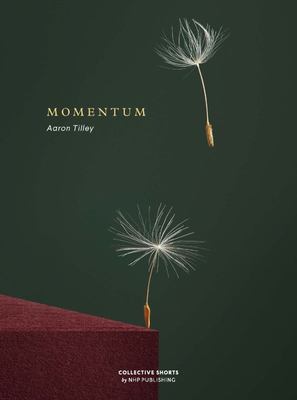 $34.99
AUD
Category: Photographic
Executed in a manner that is playful, yet driven with tension, Tilley's photography exacts an anticipation of the moment that is about to happen. Momentum is a collection of some of Tilley's best work to date. His photography continuously captivates the viewer, leading us to something perhaps unexpected , out of context or that may cause us some unease but in a fun and highly-dramatic way. The aesthetic is bold and well-designed with each image portraying a story at a paused point intime allowing the narrative of the image to be interpreted by the viewer. With this, the viewer should enjoy the surreal element to the work and embrace this style presented throughout the book. ...Show more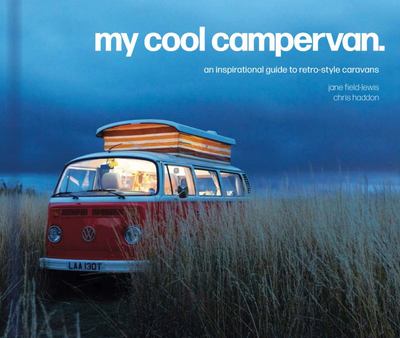 $19.99
AUD
Category: Photographic | Series: My Cool Ser.
Revealing a world beyond the stereotype, My Cool Campervan celebrates the new wave of interest in modern-retro campervans.   When people think of campervans, they almost always recall the iconic VW T2, that familiar, happy-faced van that embodies the virtues of enjoying the journey and taking your tim e. However, there is a world of forgotten campervans out there and an idiosyncratic world of individual conversions to campers.   Join Jane Field-Lewis and Chris Haddon as they set off on a 3,500-mile trip to locate campervans and their proud owners, who share their memories of family holidays and long road trips. Delve into the world of road-tripping as they reveal a succession of delightful campervans, memorable locations, and classic models, at times beautifully restored, and at others well-loved and well-used. My Cool Campervan reveals a world beyond the stereotype and is a celebration of campervans' evolving styles and designs. ...Show more
$29.99
AUD
Category: Photographic
Paris--City of Love, City of Light, City of Flowers. From elegant floral boutiques to lively flower markets to glorious blooming trees and expansive public gardens, flowers are the essential ingredient to the lush sensory bouquet that is Parisian life. With beautiful photography, Paris in Bloom transpor ts readers on a stunning floral tour of the city, and provides recommendations to the best flower markets and a detailed guide to spring blooms. Timeless in content, Paris in Bloom is a book for Paris lovers to savor again and again, one to keep on the nightstand to conjure fond memories of their first visit and inspire dreams of the next. Also Available: Paris in Bloom 2019 Wall Calendar (ISBN: 978-1-4197-3004-7) ...Show more
$39.99
AUD
Category: Photographic
Just as every home is different, so is every dog. In this stunningly photographed book of architecturally superb houses - many of them architects' own homes - we see how the presence of a dog brings warmth and life to the most dramatic spaces. From mid-century raw brick to a penthouse apartment, graciou s Edwardian to Scandinavian modern, from beach house to country retreat, there is always room for a dog or two.   ...Show more