$18.99
AUD
Category: Young Adult
After their father's reckless death, the Gallagher family must find new directions. Dinny's mum finds a new form of freedom, but the paths the boys are choosing are pointing them in dangerous directions. Fourteen-year-old Dinny is in danger of repeating his fathers behaviour, and his older brother Carl sees an opportunity for independence. But when Carl becomes involved in the aggressive agenda of an anti-immigration group, a different crisis develops leading the family to tragedy, insight, and rebirth.12+ ...Show more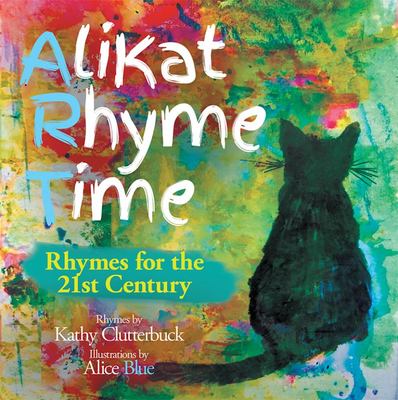 $24.95
AUD
Category: Picture Books
We, Alice (Art) and Kathy (Rhymes), AliKat, are both teachers with lots of extras accumulated along the way. Fortunately, in 2017 we were brought together while teaching in the beautiful city of Brisbane, Australia .Tuesday's were poetry days when Kathy would often be scrambling around researching rhyme s age appropriate (3-6 years) for the children. Regularly resorting to scribbling down her own ideas before class began. Alice would then continue with an art lesson using the children's visual interpretations of images the words had provided.It is in witnessing the delight and progress of the children using this fun, non-fail form of expression and learning and the lack of 21st century resources ("Mary had a Little Lamb" was written in the 1800's) that has driven us to create AliKat Rhyme Time. ...Show more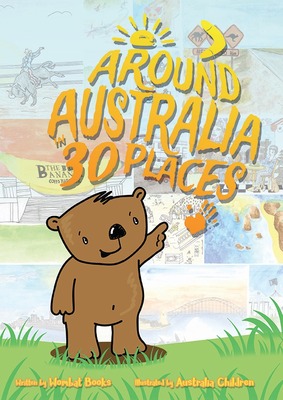 $16.99
AUD
Category: Picture Books
Attention! Attention! Calling all young adventurers.Starting in Brisbane and ending in Capalaba (the home of Wombat Books), on each page of the book Wombat tells readers what makes the location special. Wombat slops on some sunscreen to visit the beaches of Gold Coast. He spots a roo at Taronga Zoo and gets out his cricked bat to play at Adelaide Oval.Each page is beautifully and individually illustrated by Australian school children. Below are the finalists for the 2018 Illustration Challenge, whose work will be featured in Around Australia in 30 Places. ...Show more
$24.99
AUD
Category: Picture Books
Flick is just like any other youngster. She loves to chase butterflies and jump in autumn leaves. But life at the end of Holyrood Lane is often violent and unpredictable due to the constant storms that plague her home, causing her to cringe with dread and flee whenever they strike. Flick tries her best to quell her fears and endure the storms' persistent wrath until, one day, with nowhere left to hide Flick summons the courage to face her fears by asking for help to overcome them. At the End of Holyrood Lane provides a sensitive glimpse into one aspect of domestic violence and how it can affect young lives. Designed to be visually arresting, emotionally incisive, and ultimately uplifting, it is a tale of anxiety shown through the eyes of a small child with an intense dislike for thunderstorms -- a fear shared by many young children. This clever duality of meaning is able to evoke a gentle awareness for young readers who may be suffering their own domestic torment but who are too scared or unsure of how to seek help and shelter from their own storms, whatever their nature. This is the second book by the acclaimed author-illustrator team of Dimity Powell and Nicky Johnston, who specialise in handling difficult subjects with sensitivity and hope. ...Show more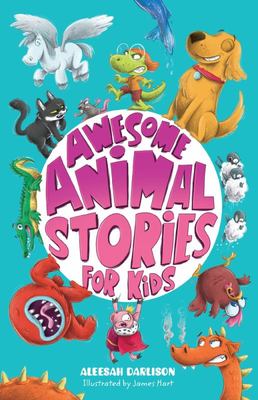 $14.99
AUD
Category: Junior Fiction/Lower Primary | Series: Stories for Kids | Reading Level: Children's - Grade 2-3, Age 7-8
12 enchantinganimal stories for kids! Hear the legend of Alvarado, king of the cats. Experience the extraordinary tale of survival of an orphan foal. Discover magical sea creatures on a beach adventure. Find out the problem with pets from outer space, and solve a puzzling pig-napping. These great stor ies and more inside Awesome Animal Stories for Kids! ...Show more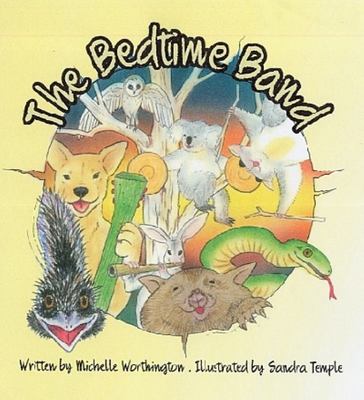 $19.95
AUD
Category: Picture Books
When night comes and you need to go to sleep, what's that noise keeping you awake? Who is in the bedtime band? A great night-time exploration of Australian animals at play ... just when the kids need to go to bed!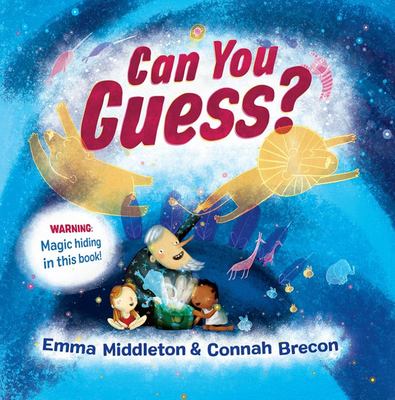 $24.99
AUD
Category: Picture Books
I am the Magic Mazeldore; my bag is big and wide.You'll never guess the creatures I have safely tucked inside. Which animal swings from tree to tree? And what flying creature starts life as a crawly caterpillar? Guess which animals the tricky wizard is describing in this delightfully interactive book perfect for energetic young readers. ...Show more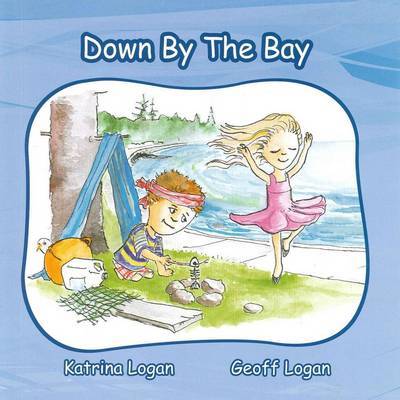 $25.00
AUD
Category: Picture Books
A heartwarming children's story that captures the relationship between a boy and a girl who meet down by the bay. As they grow to enjoy all the delights to be found by the bay, they also grow to love one another. Ages 3+.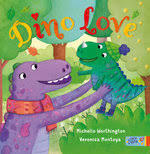 Dino Love
by Michelle Worthington; Veronica Montoya (Illustrator)
$14.99
AUD
Category: Picture Books
Dinosaurs come in all different shapes and sizes. But what do they all have in common?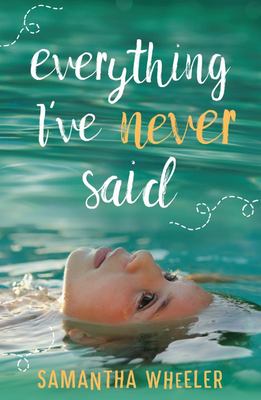 $16.95
AUD
Category: Junior Fiction/Lower Primary
Ava would like nothing more than to tell her family she loves them, particularly her big sister, Nic. But Ava has Rett syndrome - she can?t talk, can?t nod her head, can?t even point at a communication card. She understands everything, but no one understands her.When tragedy strikes her family, Ava beco mes even more determined to talk. But it?s not until she meets occupational therapist Kieran and new friend Aimee that she is hopeful for change - and to be heard at last. ...Show more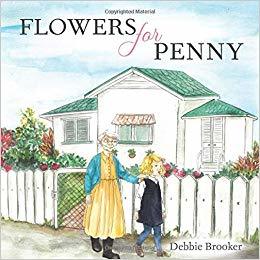 $16.99
AUD
Category: Picture Books
Penny is a shy girl. She lives in a multi-generational Australian neighbourhood. She doesn't like school and feels different to the other children. Her Mum seeks a solution. The answer to finding Penny's confidence and allowing her to flourish is in her very neighbourhood. It comes to her in an unexpect ed way, through a neighbour's kindness and her beautiful gardens of flowers. ...Show more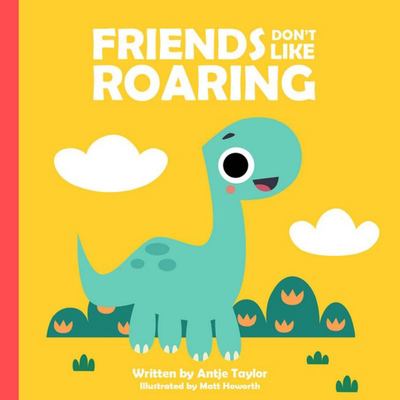 $14.95
AUD
Category: Picture Books
Antje Taylor was born and raised in Germany. She moved to Australia over 10 years ago and now lives in Brisbane with her husband Craig and her two young children, Lars and Pip. When she is not a mum, Antje works as a management consultant. She enjoys travelling, outrigger canoeing, spending time on the beach, and reading books - both for herself or to her children. The idea of Friends Don't Like Roaring came to her when watching her son at the playground, not knowing how to talk and interact with other children and hence, roaring at them. After telling Lars a story about a roaring dinosaur, Antje put it down on paper and Lap the little dinosaur came to life. ...Show more