$32.99
AUD
Category: Science
Ever wondered how we got from nothing to something? Or thought about how we can weigh the earth? Or wanted to reach the edge of the universe? Uncover the mysteries of time, space and life on earth in this extraordinary book - a journey from the centre of the planet to the dawn of the dinosaurs, and ever ything in between. And discover our own incredible journey, from single cell to civilisation, including the brilliant (and sometimes very bizarre) scientists who helped us find out the how and why. ...Show more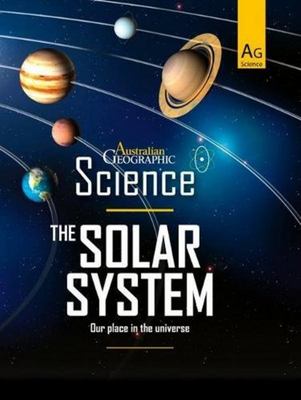 $24.95
AUD
Category: Science
Our vast solar system is made up of galaxies, stars, planets, moons and much more. Discover Earths place as one of eight planets in orbit around the sun.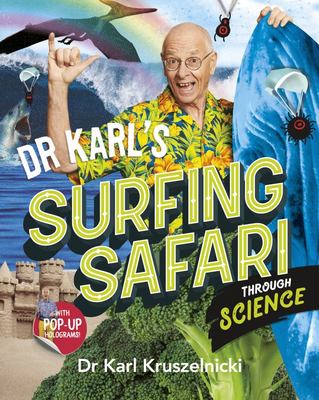 $35.00
AUD
Category: Science
Australia's favourite science guru returns with a new haul of extraordinary stories from our incredible Universe - includes pop-up Dr Karl holograms! Dr Karl is surfing the Universe for all that's gnarly, awesome, weird and wonderful.Why is sharpening a pencil in space a risky business?What makes a suns et red and not blue?How far would the Earth's viruses reach if you laid them end to end?Which animal grows an anus every time it needs to poo?Find out how spiders can fly and count, whether 5G networks are safe, why we're running out of sand, and the answer to the Question on Everyone's Lips - how to make the best coffee.Plus loads more, including pop-up Karl holograms!So take a surfing safari with Dr Karl and get ready to Hang Ten - or wipe out. ...Show more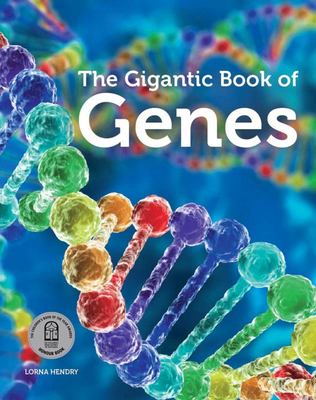 $27.99
AUD
Category: Science
Genes are the blueprint for life. They are found inside the cells of all living organisms, and are responsible for how a plant or animal looks and grows. Welcome to the gigantic book of genes!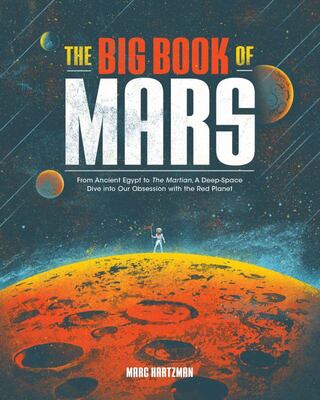 $41.99
AUD
Category: Science
Mars has been a source of fascination and speculation ever since the Ancient Sumerians observed its blood-red hue and named it for their god of war and plague. But it wasn't until 1877, when "canals" were observed on the surface of the Red Planet, suggesting the presence of water, that scientists, novel ists, filmmakers, and entrepreneurs became obsessed with the question of whether there's life on Mars. In The War of the Worlds, H.G. Wells suggested that we wouldn't need to make contact with Martians--they'd come for us--while, many years later, Nikola Tesla claimed that he did make contact. Since then, Mars has fully invaded pop culture. It has its own day of the week (Tuesday, or martis in Latin), candy bar, and iconic Looney Tunes character. It has been the subject of iconic novels and movies, from Ray Bradbury's The Martian Chronicles to Mars Attacks! to The Martian. And it has sparked a space-race feud between Elon Musk and Jeff Bezos, who both hope to send a manned mission to Mars in the near future. Filled with entertaining history, archival images, pop culture ephemera, and interviews with NASA scientists, The Big Book of Mars is the most comprehensive look at our relationship with Mars--yesterday, today, and tomorrow. ...Show more
$39.99
AUD
Category: Science
Under the Stars- Bedtime Astrophysics transports curious kids and inquisitive adults on an incredible journey through the night sky. Explore our solar system from the comfort of your cosy bedroom. Find out why the sky is blue. Fly around a black hole and peer inside! Learn why Jupiter has stripes. Whe n astrophysicist Lisa Harvey-Smith isn't looking skyward, she is answering the smart questions of school kids. Her engaging storytelling in this colourfully illustrated book brings the night sky to life, giving amazing new perspectives to young explorers who are always asking, 'Why?' ...Show more
$24.95
AUD
Category: Science | Series: Small Friends Books
With her home under threat from a warming ocean, Zobi, a brave rhizobia bacterium, teams up with a family of slow but steady zoox (zooxanthellae). As the coral bleaches, everyone begins to starve... Can Zobi and the zoox work together to save the day? This beautifully illustrated science-adventure sto ry, set on the Great Barrier Reef, was originally published in 2015, but has been extensively re-written and revised to delight and captivate primary-school aged readers. Zobi and the Zoox: A Story of Coral Bleachingis the first in the new Small Friends Books series - Stories of Partnership and Cooperation in Nature. ...Show more
Items per page:
1 - 7 of 7