$16.99
AUD
Category: First Nations Voices
More than just an alphabet book, this title uses the letters A-Z as a framework to tell us about growing up on a mission in northern New South Wales. It is a first alphabet book with an Aboriginal theme and describes daily routines and incidents in and around the mission - including billycart racing and yabby fishing. Ages 2+. ...Show more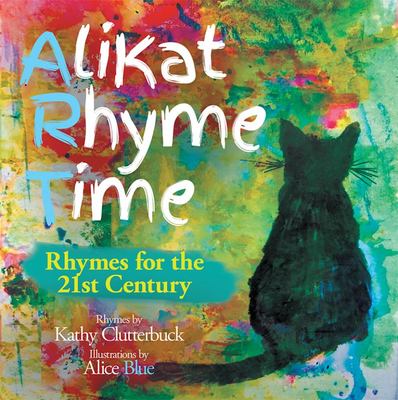 $24.95
AUD
Category: Picture Books
We, Alice (Art) and Kathy (Rhymes), AliKat, are both teachers with lots of extras accumulated along the way. Fortunately, in 2017 we were brought together while teaching in the beautiful city of Brisbane, Australia .Tuesday's were poetry days when Kathy would often be scrambling around researching rhyme s age appropriate (3-6 years) for the children. Regularly resorting to scribbling down her own ideas before class began. Alice would then continue with an art lesson using the children's visual interpretations of images the words had provided.It is in witnessing the delight and progress of the children using this fun, non-fail form of expression and learning and the lack of 21st century resources ("Mary had a Little Lamb" was written in the 1800's) that has driven us to create AliKat Rhyme Time. ...Show more
$24.99
AUD
Category: Picture Books
When Frankie McGee insists on borrowing yet another book about tractors, his mum crumbles. She begs him to read a book about something else - cars, planes, cranes, trains - anything! Frankie launches into all of the various, glorious factors that make up the love that he has for all tractors - but will he be able to bring his mum around?   With irresistible rhyming text by award-winning author Davina Bell and unforgettable illustrations by Jenny Lovlie, this story is sure to charm and amuse the whole family. ...Show more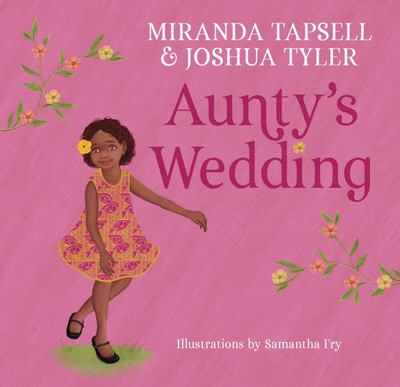 Aunty's Wedding
by Miranda Tapsell; Joshua Tyler
$24.99
AUD
Category: First Nations Voices
A Tiwi-Island girl prepares for Aunty's wedding with help from her maningawu in this vibrant picture book by the popular actor and writers of Top End Wedding and the highly acclaimed illustrator of Alfred's War.   Everyone on the island is getting ready for Aunty's wedding.Maningawu puts on her best hat and I can wear a wurrijinga in my hair. Lucky!We all dress up, but I still don't understand. Why do people have a wedding?A warm family story that celebrates love and culture from actor, activist, writer and Australian sweetheart, Miranda Tapsell, and Joshua Tyler, co-writer of Top End Wedding, lushly illustrated by Samantha Fry. ...Show more
$24.99
AUD
Category: Picture Books | Reading Level: New Illustrator
Baby Business tells the story of the baby smoking ceremony that welcomes baby to country. The smoke is a blessing -- it will protect the baby and remind them that they belong. This beautiful ritual is recounted in a way young children will completely relate to. Jasmine Seymour is a Darug woman and a des cendant of Maria Lock, daughter of Yarramundi, the Boorooberongal Elder who had met Governor Phillip on the banks of the Hawkesbury in 1791. It is Jasmine's wish that through her books, everyone will know that the Darug mob are still here, still strong. Jasmine is a primary school teacher in the Hawkesbury area of NSW. ...Show more
$24.99
AUD
Category: Picture Books | Series: Claris
An infectious rhyming tale about courage, compassion and a stylish little mouse, from international fashion illustrator Megan Hess.   Claris: The Chicest Mouse in Paris follows an adorable mouse who dreams of moving to Paris to follow her fashion dreams. One day, she bravely takes the leap - only to f ind a mean little girl with a horrible-looking cat standing in the way of her perfect Parisian apartment Can Claris use all her wit, warmth and - of course - style to make her dreams come true?   Claris: The Chicest Mouse in Paris is the first picture book in a dazzling new series for lovers of Eloise and Olivia. Destined to delight fashion-obsessed readers of all ages   ...Show more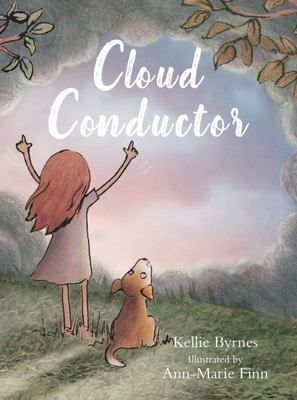 Cloud Conductor
by Kellie Byrnes; Ann-Marie Finn (Illustrator)
$24.99
AUD
Category: Picture Books
Frankie loves to just sit and watch the clouds. She conducts symphonies in the sky and listens to the melodies that only she can hear.As the seasons pass, Frankie is taken away from her bedroom on the tales she creates. Even when illness means she can¿t leave her bed, Frankie can escape to the beach wit h shimmering waves or the outback with thundering horses.Readers will be enchanted as they learn to become cloud conductors too, no matter where they are or what situation they are in. Cloud Conductor inspires imagination that can be shared over and over. ...Show more
$12.99
AUD
Category: Picture Books
Who could resist a little dab of colour here and there? Two curious curlews discover a stash of paints and brushes. An adorable case of Australian birds introduce readers to the joy of colours and colour mixing.
$24.99
AUD
Category: First Nations Voices | Reading Level: New Illustrator
Age range 5 to 12 'Warami mittigar. Hello friend. We welcome you to Darug Country.' Cooee Mittigar, meaning Come Here Friend, is an invitation to yana (walk), on Darug Country.  In this stunning picture book, Darug creators Jasmine Seymour and Leanne Mulgo Watson tell a story on Darug Songlines, introdu cing children and adults-alike to Darug Nura (Country) and language. Greeted by Mulgo, the black swan, readers are welcomed to Nura. Journeying through the seasons, Mulgo describes the land, skyscape, birds, animals and totems. It is a gentle guide to how Darug people read the seasons, knowing when it is time to hunt and time to rest. It is also an appeal to remember, off ering new ways of seeing and reading the lands of the surrounding Sydney region.    With Darug language interspersed with English and an extensive glossary throughout, Cooee Mittigar presents an important tool for learning, told as a tender story with exquisite illustrations. It is Jasmine and Leanne's wish that with this book, everyone will know that the Darug mob are still here and still strong.  Cooee mittigar. Tread softly on our lands.Know that this dreaming was here. Is still here.Will be forever. ...Show more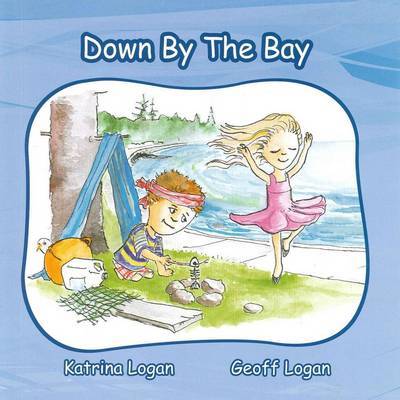 $25.00
AUD
Category: Picture Books
A heartwarming children's story that captures the relationship between a boy and a girl who meet down by the bay. As they grow to enjoy all the delights to be found by the bay, they also grow to love one another. Ages 3+.
$17.99
AUD
Category: Picture Books | Reading Level: 7 Kids Picture Books
Who brings in mud then licks his feet dry? Disgusting McGrossface, he's your guy. When Mum and Dad come home to find muddy footprints all over the floor, there's only one creature to blame...  
Extraordinary!
by Penny Harrison; Katie Wilson (Illustrator)
$24.99
AUD
Category: Picture Books
A book about reaching for the stars and being extraordinary ... but remembering the ordinary too. Extraordinary! celebrates the best moments in life: the ones we share with friends and family. They may be simple, they may be ordinary, but they are moments we will cherish forever.