$14.99
AUD
Category: Biographies, Autobiographies & Memoirs | Series: Little Guides to Great Lives
The first woman to fly solo across the Atlantic Ocean, Amelia Earhart was a superstar of aviation in the 1920s and 1930s and a pioneer of women's rights. Her disappearance in 1937, while attempting to fly around the world, remains an unsolved mystery. From artists to aviators and scientists to revoluti onaries, Little Guides to Great Livesis a brand new series of small-format guides introducing children to the most inspirational figures from history in a fun, accessible way. Launching with Leonardo da Vinci, Marie Curie, Nelson Mandela and Amelia Earhart, Little Guides to Great Livestells the stories of the most amazing people from all over the world and across history, with colourful illustrations and fresh design to bring their incredible stories to life. ...Show more
$19.99
AUD
Category: Biographies, Autobiographies & Memoirs | Series: Little People, Big Dreams
In this book from the critically acclaimed Little People, BIG DREAMS series, discover how Astrid Lindgren grew up to become one of the world's best-loved authors, and the creator of the irresistible Pippi Longstocking. Little Astrid grew up on an old farm in Sweden. Her childhood was very happy, so happ y that she never wanted to grow up. When she was four, her friend Edit read Astrid her first story. Suddenly, the entire place was filled with giants, witches, and fairies. They all came out from a magic object call a book. Astrid did her best to learn how to read, and once she started, she couldn't stop Soon, there were no books left to borrow from the library and her friends. Learn how Astrid turned her love of books and telling stories into a career as a world-renowned author. This moving book features stylish and quirky illustrations and extra facts at the back, including a biographical timeline with historical photos and a detailed profile of the inspiring writer's life.Little People, BIG DREAMS is a best-selling series of books and educational games that explore the lives of outstanding people, from designers and artists to scientists and activists. All of them achieved incredible things, yet each began life as a child with a dream. This empowering series offers inspiring messages to children of all ages, in a range of formats. The board books are told in simple sentences, perfect for reading aloud to babies and toddlers. The hardcover versions present expanded stories for beginning readers. Boxed gift sets allow you to collect a selection of the books by theme. Paper dolls, learning cards, matching games, and other fun learning tools provide even more ways to make the lives of these role models accessible to children.Inspire the next generation of outstanding people who will change the world with Little People, BIG DREAMS   ...Show more
$24.95
AUD
Category: Science
Our vast solar system is made up of galaxies, stars, planets, moons and much more. Discover Earths place as one of eight planets in orbit around the sun.
$19.95
AUD
Category: Animals | Series: Australia's Amazing Animals Ser.
Dive into the world of Australian sharks - from the enormous whale shark and the sharp-toothed great white, to the lesser-known Port Jackson shark and tassled wobbegong. Get ready to dive in! Featuring detailed illustrations of the sharks that call Australia home, this amazing book profiles key species, such as the great white shark, the whale shark, the great hammerhead shark and the grey nurse shark, as well as introducing young readers to more exotic species such as the cookiecutter shark and the tassled wobbegong. Get ready to dive in! ...Show more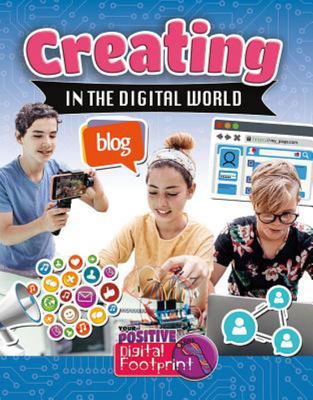 $15.95
AUD
Category: Computers & Technology | Series: Your Positive Digital Footprint Ser.
What will your digital fooprint say about you years from now? This series will help you build skills and use strategies to safely and ethically engage in online communication, collaboration, and creativity. Get the skills you need to become a positive digital citizen!, Creating in the Digital World, Whe n you use digital technology, you are part of a community of digital users called digital citizens. Digital tools allow you to contribute your ideas and creativity with people around the world. Find out how to choose platforms and tools that will help you reach your creative goal. Book jacket. ...Show more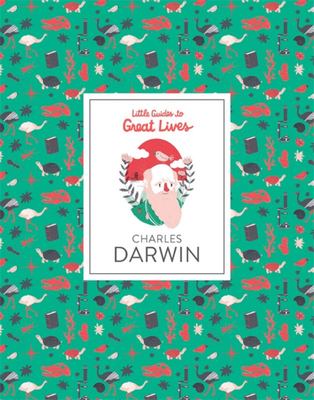 $16.99
AUD
Category: Biographies, Autobiographies & Memoirs | Series: Little Guides to Great Lives
Charles Darwin's ideas about evolution caused both outrage and wonder, and quickly made him one of the most famous men in history. From his five-year voyage across the high seas to 20 years of research, follow Darwin on his adventure to prove a theory that would change the world.   Little Guides to Gr eat Livesis a brand new series of small-format guides introducing children to the most inspirational figures from history in a fun, accessible way.   From Curie to Kahlo and Darwin to Da Vinci, Little Guides to Great Livestells the stories of the most amazing people from all over the world and across history, with colourful illustrations and fresh design to bring their incredible stories to life. ...Show more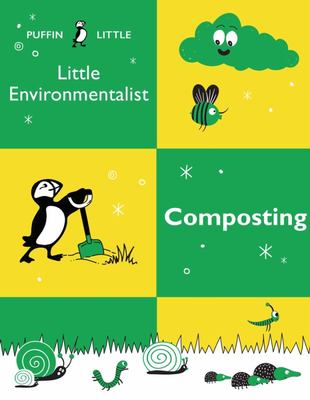 $12.99
AUD
Category: Science & Environment
Just because we're LITTLE doesn't mean we can't learn BIG facts. Have you ever wondered how you could help save the planet? If you're a Little Environmentalist who is curious about composting, you're about to DELVE INTO THE DIRT with Puffin Little!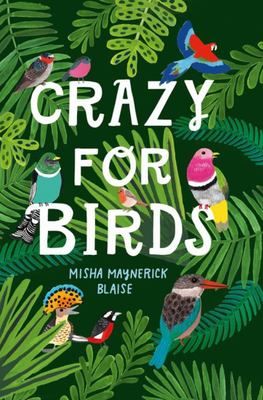 $29.99
AUD
Category: Animals/Pets
A charming and quirky illustrated exploration of birds and the reasons we love them. From the Common Swift, which can stay in the air continuously without landing for up to ten months at a time, even sleeping on the wing, to the tiny Goldcrest, Europe's smallest bird, which can lay one-and-one-half time s its body weight in eggs every season, birds are incredible creatures. With fascinating facts, humorous anecdotes and charming illustrations, artist Misha Blaise pays loving homage to the amazing birds that populate our skies in a delightful gift book sure to enchant birders, art-lovers, children and adults alike. ...Show more
Discover Birds
by Australian Geographic Staff
$14.95
AUD
Category: Natural History | Series: Discover Australian Geographic Ser.
Some fly, some swim and some run really fast. Australia's birds come in all kinds of colours, shapes and sizes. With stunning images from Australian Geographic's extensive picture library and plenty of fun facts, this book is a great way to introduce the bird life of Australia. From the birds we can fin d in our backyard and those that form huge flocks in the sky, to birds that live near the sea and even some that can't fly, find out all about Australia's birds. ...Show more
$14.95
AUD
Category: Natural History | Series: Discover Australian Geographic Ser.
Australian Geographic Discover Series is an engaging and educational series for young readers. Each title introduceskids aged 5+ to a uniquelyAustralian, cross-curricular offering of topics.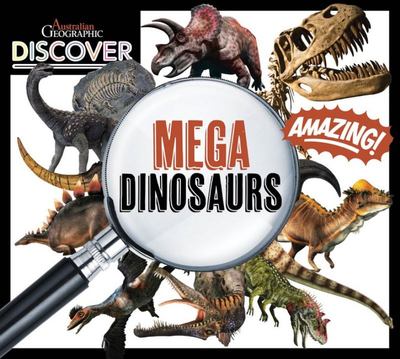 $14.95
AUD
Category: Natural History
Australia is full of evidence of dinosaurs and other creatures that roamed the Earth before us. Uncover their footprints, piece together their skeletons and discover these fascinating creatures. With detailed illustrations and plenty of fun facts, this book is a great way to introduce the prehistoric cr eatures that once roamed our planet. From impressive armoured dinosaurs and long-necked sauropods, to ancient marine reptiles and the fossils we find today, find out all about life during the time of the dinosaurs. ...Show more
$26.99
AUD
Category: Picture Books | Series: Nature Storybooks
This Nature Storybook follow-up to the award-winning Desert Lake is a stunningly illustrated and extraordinary story of the yearly weather cycle and attendant changing wildlife of Kakadu National Park, from the Dry to the Wet to the Dry again. In the tropical wetlands and escarpments of Kakadu National Park, the seasons move from dry to wet to dry again. Those seasons have shaped the astonishing variety of plants, animals, birds, insects ... migratory birds by the thousands, grasshoppers and owls, lizards and turtles, fruit bats and spear grass. And, gliding past them all in the rivers and waterholes, the long, sinuous shapes of crocodiles ...   ...Show more