$16.99
AUD
Category: Comics, Graphic Novels & Manga | Series: Usborne Graphic Novels Ser.
When Alice follows a white rabbit into his burrow, she enters a fantastic world of weird and wonderful characters. Lewis Carroll's classic fantasy story is faithfully retold in this gorgeously illustrated comic book adaptation. Beautifully detailed illustrations by Simona Bursi bring the eccentric chara cters to life. The colourful comic book format creates an accessible introduction to the world of Lewis Carroll. Part of a growing series of Usborne Graphic Novels, including classic stories such as Jason and the Argonauts, The Adventures of Thor, Macbeth, Dracula and The Adventures of Robin Hood. ...Show more
$26.99
AUD
Category: Comics, Graphic Novels & Manga | Series: Artemis Fowl Graphic Novels
*Soon to be a major film!* Join the world of Artemis Fowl, the number one bestseller by Eoin Colfer. AT JUST TWELVE YEARS OLD, ARTEMIS FOWL IS A CRIMINAL GENIUS. No scheme is too dastardly, no plot too devious. And he's just discovered that fairies are real. Poor fairies. But these are not the cudd ly creatures of bedtime stories. They are armed. They are dangerous. And when Artemis captures Captain Holly Short for her fairy gold, he messes with the wrong elf. Holly isn't armed but she's incredibly dangerous, and pretty annoyed with all the kidnapping. Artemis Fowl is about to find out that fairies fight back . . . Let the misadventure begin. 'Fast-paced, tongue in cheek . . . laugh-out-loud' - Sunday Times 'A huge hit' - The Guardian 'Artemis is a brilliant creation' - Anthony Horowitz ***Winner of the WHSmith Children's Book of the Year Award and Children's Book of the Year at the Children's Book Awards. Shortlisted for the Whitbread Children's Book of the Year Award.*** This graphic novel adaptation of the internationally best-selling novel offers an exciting look inside both Fowl Manor and Haven City as it follow Artemis Fowl's battle against a cast of creatures beyond your wildest imagination. ...Show more
$22.99
AUD
Category: Comics, Graphic Novels & Manga | Series: Real Friends
Best Friends is the vividly honest follow-up to the runaway bestselling graphic memoir Real Friends. Sixth grade is supposed to be perfect. Shannon's got a sure spot in the in-crowd called The Group, and her best friend is their leader, Jen, the most popular girl in school. But the rules are always ch anging, and Shannon has to scramble to keep up. She never knows which TV shows are cool, what songs to listen to, and which boys she's allowed to talk to. Who makes these rules anyway? And does Shannon have to follow them? Or should she follow her heart? Bestselling creators of Real Friends Shannon Hale and LeUyen Pham are back with a true story about popularity, first boyfriends, and finding your own path. ...Show more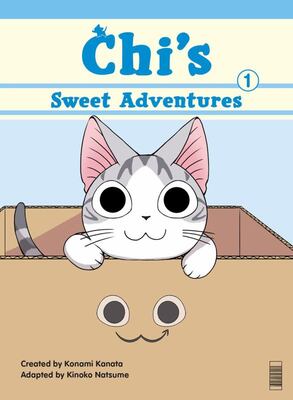 $19.99
AUD
Category: Comics, Graphic Novels & Manga | Series: Chi's Sweet Home Ser.
Cat lovers and comic readers alike rejoice at the return of manga's biggest name in feline cartoons - Chi! Manga's most famous cat comic returns with a brand new series! Inspired by the new Amazon PrimeTV anime, Chi's Sweet Adventures collects a number of new full-colour kitty tales made for readers of all ages! ...Show more
$17.99
AUD
Category: Picture Books | Series: Dog Man | Reading Level: From 6
New from the creator of Captain Underpants, it's Dog Man, the #1 New York Times bestselling, crime-biting canine who is part dog, part man, and ALL HERO George and Harold have created a new hero who digs into deception, claws after crooks, and rolls over robbers. When Greg the police dog and his cop com panion are injured on the job, a life-saving surgery changes the course of history, and Dog Man is born. With the head of a dog and the body of a human, this heroic hound has a real nose for justice. But can he resist the call of the wild to answer the call of duty? ...Show more
$12.99
AUD
Category: Comics, Graphic Novels & Manga | Series: Disney Descendants
Book one in the #1 New York Times best-selling Descendants seriesnow in the wickedly fun, action-packed graphic novel format! Twenty years ago, all the evil villains were banished from the kingdom of Auradon to the Isle of the Lost. Stripped of their magical powers, the villains now live in total isolat ion, forgotten by the world. Mal learns from her mother, Maleficent, that the key to true darkness, the Dragon's Eye, is located inside her scepter in the forbidden fortress on the far side of the island. The eye is cursed and whoever retrieves it will be knocked into a deep sleep for a thousand years. But Mal has a plan to capture it. She'll just need a little help from her friends. In their quest for the Dragon's Eye, these four kids begin to realise that just because you come from an evil family tree, being good ain't so bad. ...Show more
$14.99
AUD
Category: Comics, Graphic Novels & Manga | Series: The Baby-Sitters Club Graphic
A fresh and fun graphic novel series spin-off of The Baby-sitters Club, featuring Kristy's little stepsister Karen Brewer lives next door to Mrs. Porter, who wears long robes and has wild gray hair. Mrs. Porter has a black cat named Midnight and always seems to be working in her garden. Karen isn't supp osed to spy on her neighbor, but she's determined to prove that Mrs. Porter is a witch named Morbidda Destiny. Mrs. Porter is getting ready to have a special meeting at her house, and Karen is sure the meeting is for witches. Are they going to cast a spell on Karen? Or will she be brave enough to send them away -- once and for all? ...Show more
$14.99
AUD
Category: Comics, Graphic Novels & Manga | Series: The Baby-Sitters Club Graphic
Kristy, Mary Anne, Claudia, and Stacey are best friends and founding members of The Baby-sitters Club. Whatever comes up -- cranky toddlers, huge dogs, scary neighbors, prank calls -- you can count on them to save the day. Baby-sitting isn't always easy, and neither is dealing with strict parents, new f amilies, fashion emergencies, and mysterious secrets. But no matter what, the BSC have what they need most: friendship.Raina Telgemeier, using the signature style featured in her acclaimed graphic novels Smile and Sisters, perfectly captures all the drama and humor of the original novel ...Show more
$14.99
AUD
Category: Comics, Graphic Novels & Manga | Series: The Baby-Sitters Club Graphic
When The Baby-sitters Club gets into a huge fight, Mary Anne is left to her own devices. She has to eat by herself in the school cafeteria, figure out how to make new friends, and deal with her overprotective father. But the worst happens when she finds herself in a baby-sitting emergency and can't turn to her friends for help. Will Mary Anne solve her problems "and" save The Baby-sitters Club from falling apart? Raina Telgemeier, using the signature style featured in her acclaimed graphic novels "Smile" and "Sisters," perfectly captures all the drama and humor of the original novel! ...Show more
$19.99
AUD
Category: Comics, Graphic Novels & Manga
2018 marks the 150th anniversary of the classic Little Women by Louisa May Alcott. Join Meg, Jo, Beth, and Amy as they are reenvisioned as a blended family living in modern day NYC in this beautiful, full-color graphic novel. With their father away in the military and their mother working overtime to support the family, the March sisters have to rely on one another to make it from day to day. Whether they're arguing over the bathroom, struggling with homework, fighting off bullies, understanding their crushes, or battling leukemia, there's one thing the four sisters keep questioning--will everything turn out okay? Follow modern young women, Meg, Jo, Beth, and Amy as they discover themselves and follow their dreams. This lushly-illustrated story is a must-read for fans of Raina Telgemeier's Smile and Sisters, Mariko Tamaki's This One Summer, Svetlana Chmakova's Awkward, and Victoria Jamieson's Roller Girl. ...Show more
$26.99
AUD
Category: Comics, Graphic Novels & Manga | Series: Percy Jackson Graphic Novel | Reading Level: 11-13
The gods of Olympus are alive in the 21st Century. They still fall in love with mortals and have children who might become great heroes, but most of these children meet horrible fates at the hands of monsters by the age of twelve. Only a few learn the truth of their identity and make it to Half Blood Hi ll, a Long Island summer camp dedicated to training young demigods. Such is the revelation that launches young Percy Jackson on a quest to help his real father, Poseidon, avert a war among the gods. With the help of Grover the satyr and Annabeth the daughter of Athena, Percy must journey across the United States to catch a thief who has stolen the original weapon of mass destruction - Zeus' master bolt. Along the way, they face a host of mythological enemies determined to stop them. Most of all, Percy must come to terms with a father he has never known, and an Oracle that has warned him of betrayal by a friend. Follow the author on his blog ...Show more
$26.99
AUD
Category: Comics, Graphic Novels & Manga | Series: Percy Jackson Graphic Novel
Where there are Gods there are Monsters. You can't tell by looking at me that my dad is Poseidon, God of the Sea. It's not easy being a half-blood these days. You mortals can't even see the monsters we have to fight all the time. So when a game of dodgeball turned into a death match against an ugly gang of cannibal giants, I couldn't exactly ask my gym teacher for help. And that was just for starters. This is the one where Camp Half-Blood is under attack, and unless I get my hands on the Golden Fleece, the whole camp will be invaded by monsters. Big ones. Can Percy survive the treacherous sea of monsters and restore order to Half-Blood Hill? ...Show more