$29.99
AUD
Category: Jokes & Humour
From the bestselling author of Strayapedia comes the definitive dictionary of the year the world went to sh*t  
$59.99
AUD
$65.00
(7% off)
Category: Biography & Memoir | Reading Level: Easy
In the stirring, highly anticipated first volume of his presidential memoirs, Barack Obama tells the story of his improbable odyssey from young man searching for his identity to leader of the free world, describing in strikingly personal detail both his political education and the landmark moments of th e first term of his historic presidency - a time of dramatic transformation and turmoil.  ...Show more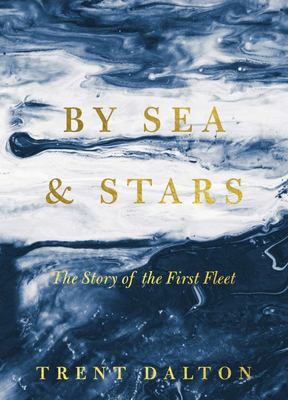 $24.99
AUD
Category: History
Dazzling, poetic and vivid storytelling from one of Australia's greatest writers, which tells the bloody, brutal and enthralling story of the epic journey of the First Fleet. Originally published as a multi-part serial in The Australian, By Sea and Stars tells the story of the epic voyage which led to the founding of our nation, as told from the point of view of the people who took part - willingly or unwillingly - in it. Drawing from historical sources of the time, including letters and journals, Trent Dalton, one of Australia's best writers, brings this epic voyage, and the people who went on it, to vivid life. This is not dry history of dates and names. These are gripping stories of real people, from the lowest to the highest. From terrified nine year old chimney sweep and convict John Hudson to conscientious Lieutenant Ralph Clark, pining after his wife and son, to the brave and determined Captain-General Arthur Phillip, the brightest star of the British Navy: these are the people who made the voyage, and these are their stories - of death, duty, glory, lust, violence, escape, mutiny - and a great southern land...   ...Show more
$32.99
AUD
Category: Crime & Thriller
In Consolation, Tiverton's only police officer Constable Paul Hirschhausen is dealing with a snowdropper. Someone is stealing women's underwear, and Hirsch knows how that kind of crime can escalate. Then two calls come in: a teacher who thinks a child may be in danger at home. A father on the rampage ov er at the primary school. Hirsch knows how things like that can escalate, too. Families under pressure. Financial problems. But it's always a surprise when the killing starts. ...Show more
$32.99
AUD
Category: Sport
From laughs and legends to sledges and stuff-ups.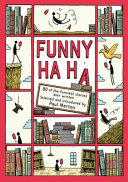 $34.99
AUD
Category: Essays/Anthologies
The Sunday TimesHumour Book of the Year. 80 of the funniest stories ever written, selected and introduced by Paul Merton. From Anton Chekhov to Ali Smith, from P.G. Wodehouse to Nora Ephron, the greatest writers are those who know how to laugh. Here, award-winning comedian and broadcaster Paul Merton br ings together his favourite funny stories of all time. Whether it's the silly, surreal, slap-stick or satirical that makes you smile, there's a story here to tickle every funny bone. From prize-winners and literary giants, to stand-up comedians and the rising stars of funny literature, this brilliant anthology is guaranteed to cheer your day. ...Show more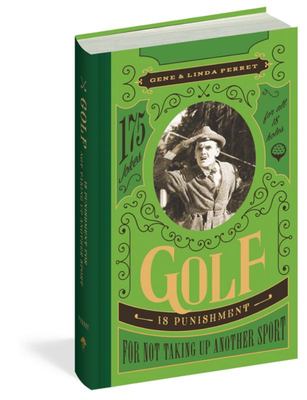 $22.99
AUD
Category: Sport | Series: Perret's Joke Book Ser.
Doing something over and over again and hoping for different results is the definition of insanity . . . and also of golf. Bob Hope claimed that golf was his profession show business just paid the greens fees. From Hope s head joke writer, Gene Perret, and daughter Linda Perret comes a joke book for gol fers of all skill levels. Golf is a demanding game. It usually demands much more than most weekend hackers have to offer. But the best way to have fun playing golf is to simply have fun playing golf.Sometimes that means laughing at the other players on the green; sometimes that means laughing at yourself. With 175 original gags and one-liners about golf, Golf Is Punishment for Not Taking Up Another Sport is the perfect gift for the golfer in your life." ...Show more
$32.99
AUD
Category: Biography & Memoir
From the Academy Award-winning actor, an unconventional memoir filled with raucous stories, outlaw wisdom, and lessons learned the hard way about living with greater satisfaction. 'I've been in this life for fifty years, been trying to work out its riddle for forty-two, and been keeping diaries of clue s to that riddle for the last thirty-five. Notes about successes and failures, joys and sorrows, things that made me marvel, and things that made me laugh out loud. How to be fair. How to have less stress. How to have fun. How to hurt people less. How to get hurt less. How to be a good man. How to have meaning in life. How to be more me. Recently, I worked up the courage to sit down with those diaries. I found stories I experienced, lessons I learned and forgot, poems, prayers, prescriptions, beliefs about what matters, some great photographs, and a whole bunch of bumper stickers. I found a reliable theme, an approach to living that gave me more satisfaction, at the time, and still: If you know how, and when, to deal with life's challenges - how to get relative with the inevitable - you can enjoy a state of success I call 'catching greenlights.' So I took a one-way ticket to the desert and wrote this book: an album, a record, a story of my life so far. This is fifty years of my sights and seens, felts and figured-outs, cools and shamefuls. Graces, truths, and beauties of brutality. Getting away withs, getting caughts, and getting wets while trying to dance between the raindrops. Hopefully, it's medicine that tastes good, a couple of aspirin instead of the infirmary, a spaceship to Mars without needing your pilot's license, going to church without having to be born again, and laughing through the tears. It's a love letter. To life. It's also a guide to catching more greenlights-and to realising that the yellows and reds eventually turn green too. Good luck.'         ...Show more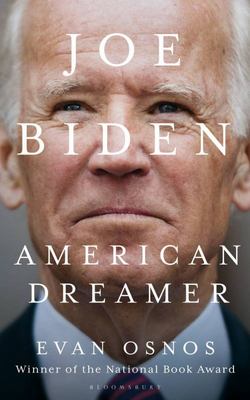 $29.99
AUD
Category: Biography & Memoir
A concise, brilliant and incisive examination of Democratic nominee Joe Biden and his lifelong quest for the presidency This definitive history of Joe Biden tells the poignant story of the man – both his life in politics and the series of personal tragedies that have marked him – drawing on extensive co nversations with Biden himself from his time at the Whitehouse to his home during the COVID-19 pandemic, as well as interviews with President Barack Obama, Cory Booker, Amy Klobuchar and some of the biggest names in American politics. Blending up-close journalism with broader context, award-winning New Yorker journalist Evan Osnos illuminates the life of Joe Biden and captures the characters and meaning of an extraordinary presidential election. In his nuanced portrait, Biden emerges as flawed, yet resolute, and tempered by the flame of tragedy – a man who just may be uncannily suited for his moment in history… ...Show more
$29.99
AUD
Category: Jokes & Humour
Heartfelt and hilarious, this is a book for anyone who has tried to imagine what their dog was thinking. Human beings often write about their dogs, but the dogs don't usually get a right of reply.  In Love, Clancy, Richard Glover has collated the letters sent by Clancy to his parents in the bush. They a re full of a young dog's musings about the oddities of human behaviour, life in the big city, and his own attempts to fit in. You'll meet Clancy as a puppy, making his first attempt to train his humans, then see him grow into a mature activist, demanding more attention be paid to a dog's view of the world. Along the way, there are adventures aplenty, involving robotic vacuum cleaners, songs about cheese, trips to the country and stolen legs of ham - all told with a dog's deep wisdom when it comes to what's important in life. With delightful illustrations by cartoonist Cathy Wilcox. PRAISE FOR RICHARD GLOVER The Land Before Avocado 'This is vintage Glover - warm, wise and very, very funny. Brimming with excruciating insights into life in the late sixties and early seventies, The Land Before Avocado explains why this was the cultural revolution we had to have' Hugh Mackay 'Hilarious and horrifying, this is the ultimate intergenerational conversation starter' Annabel Crabb Richard Glover's just-published The Land Before Avocado is a wonderful and witty journey back in time to life in the early 1970s' Richard Wakelin, Australian Financial Review Flesh Wounds 'A funny, moving, very entertaining memoir' Bill Bryson, New York Times 'The best Australian memoir I've read is Richard Glover's Flesh Wounds' Greg Sheridan, The Australian ...Show more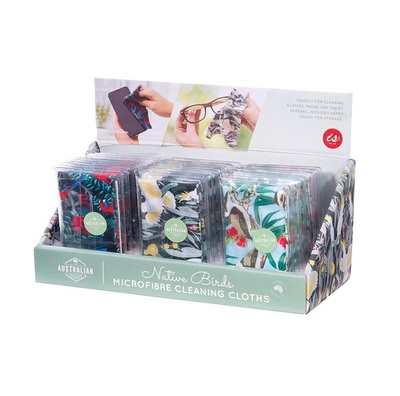 $4.99
AUD
Category: Other
Perfect for cleaning glasses, phone and tablet screens. The 15x18cm cloth also comes in a handy pouch for storage.4 assorted designs in a 45-piece display. The 3 assorted designs feature original, Australian bird illustrations - The Sulphur-Crested Cockatoo, Crimson Rosella, Kookaburra and Galah. Care i nstructions:Hand wash only.Do not tumble dry ...Show more
$34.99
AUD
Category: Gardening & Nature
Winner of the Indie Book Award for Illustrated Non-Fiction 2018 and Shortlisted for ABIA Illustrated Book of the Year 2018Australia has long been known as home to the towering gum and the gnarly banksia. Australian natives are as emblematic as they are adaptable but Native takes an old subject (Australi an natives) and gives it a complete makeover. This book surveys the ways native trees, shrubs, flowers and foliage can be put to surprising and beautiful uses by some of the most creative people working with plants today. Interviews with celebrated landscape designers, artists and gardeners - including Fiona Brockhoff, Janet Laurence and Tracey Deep - bring to light so many ways to celebrate the sculptural natives that shape our everyday spaces. This richly illustrated book is the ideal source when seeking the perfect feature plant for a space of any size. With stunning photography of gardens old and new, this book captures the most creatively inspiring Australian plants and the people who work with them.   ...Show more